France's Bochet Admits Rivalries can be Difficult
Marie Bochet discusses her competition, Germany's Andrea Rothfuss.
25 Nov 2011
Imagen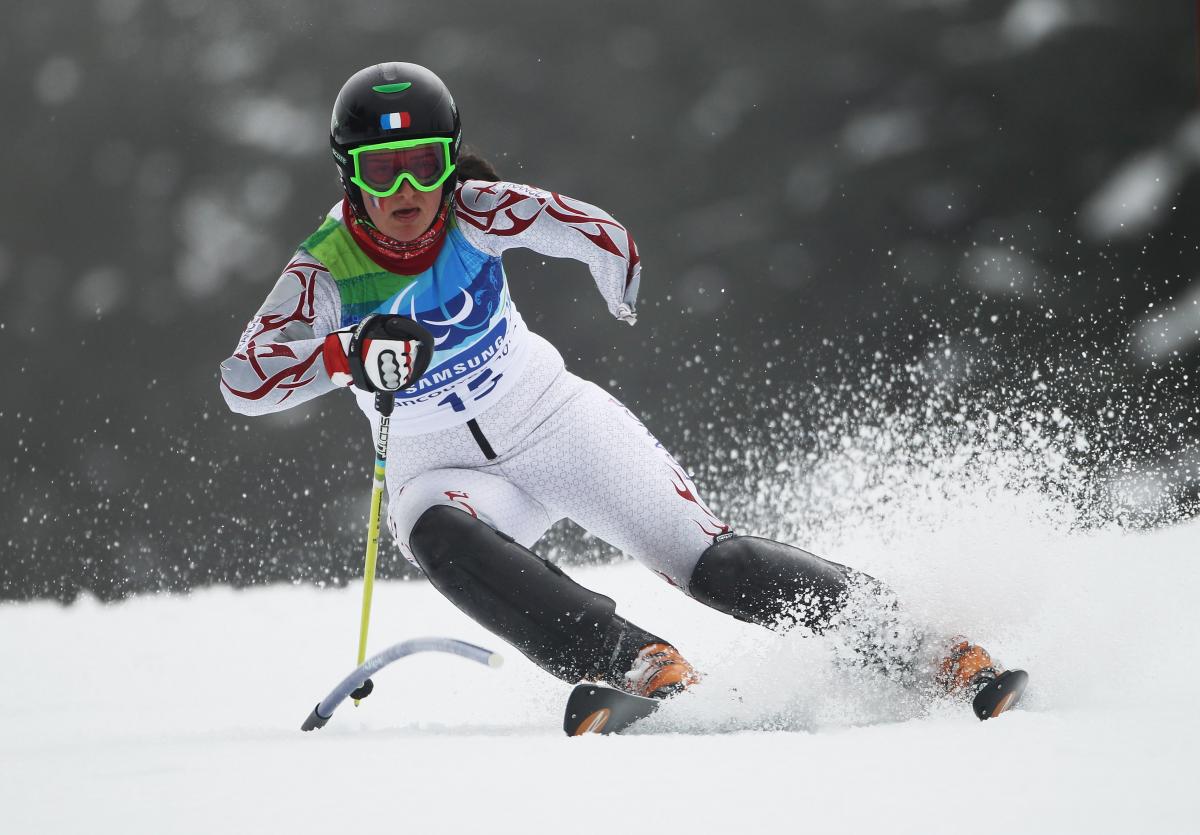 ⒸGetty Images
By IPC
"Speed is difficult. In the Downhill and Super G I'm a little afraid, but I think it's just a question of getting used to it and a question of learning it and of confidence."
Aged just 17, France's Marie Bochet is one of the youngest of the most talented Para-Alpine Skiers on the slopes.
At last year's IPC Alpine Skiing World Championships, she won gold in the Giant Slalom Standing, came second to Germany's 22-year-old Andrea Rothfuss in the Downhill Standing and second to her teammate 23-year-old Solene Jambaque in the Super G Standing.
Rothfuss, like Bochet, was born without her left arm and both of them recognize each other as a main rival.
"Andrea Rothfuss is good in technical events. I gauge myself against her," Bochet admitted.
Though her rivalry with Rothfuss is quite straightforward, the same cannot be said for her teammate Solène Jambaqué, with whom she spends the whole winter, training on a regular basis.
"It's not easy to manage. It's true that it goes well in training, but after competitions it's different because we're both in competition and spend winter together, so it's not easy. But hey, I think we manage the rivalry well," she said.
On the whole, Bochet says that the team dynamics are very positive, after a new coach introduced radical changes last year.
Bochet also has to manage the rivalry with her good friend Melania Corradini from Italy.
"Melania's a great friend and someone with whom I really enjoy spending time with because we get on so well but at the same time it's true that there's some rivalry between us," she said.
Despite having three World Championship medals to her name at such a young age, Bochet seems to be taking the pressure of this sudden success in her stride.
"I've already proven what I am capable of doing last season, so now I'm a bit more relaxed on my skis because I know what I'm capable of and that I don't have much to prove. I can just ski for pleasure," she said.
Behind this veil of calm, lies a very determined young woman with very clear objectives.
"Our goal in the coming year is to progress and maintain our standards until the Paralympic Winter Games in order to reach the podiums and the medals there," she said.
At the Vancouver 2010 Paralympic Winter Games, Bochet just missed out on a podium spot, coming fourth in Slalom Standing, fourth in Super Combined Standing, seventh in Giant Slalom Standing, eighth in Downhill Standing and eighth in Super G.
In the coming years, Bochet is hoping to continue her progress in the technical disciplines, like Slalom, Giant Slalom and Super Combined. But she admits she is still not completely comfortable in the speed events.
"Speed is difficult. In the Downhill and Super G I'm a little afraid, but I think it's just a question of getting used to it and a question of learning it and of confidence. I think it takes years of experience," she said, adding, "I hope that one year it'll be better and I can enjoy the speed."