Frenchman to Lead British Against Germans
With Frenchman Michel Assouline leading them as trainer, the Great Britain Equestrian team are determined to hold on to their gold medals when the Germans come to London.
05 Jul 2012
Imagen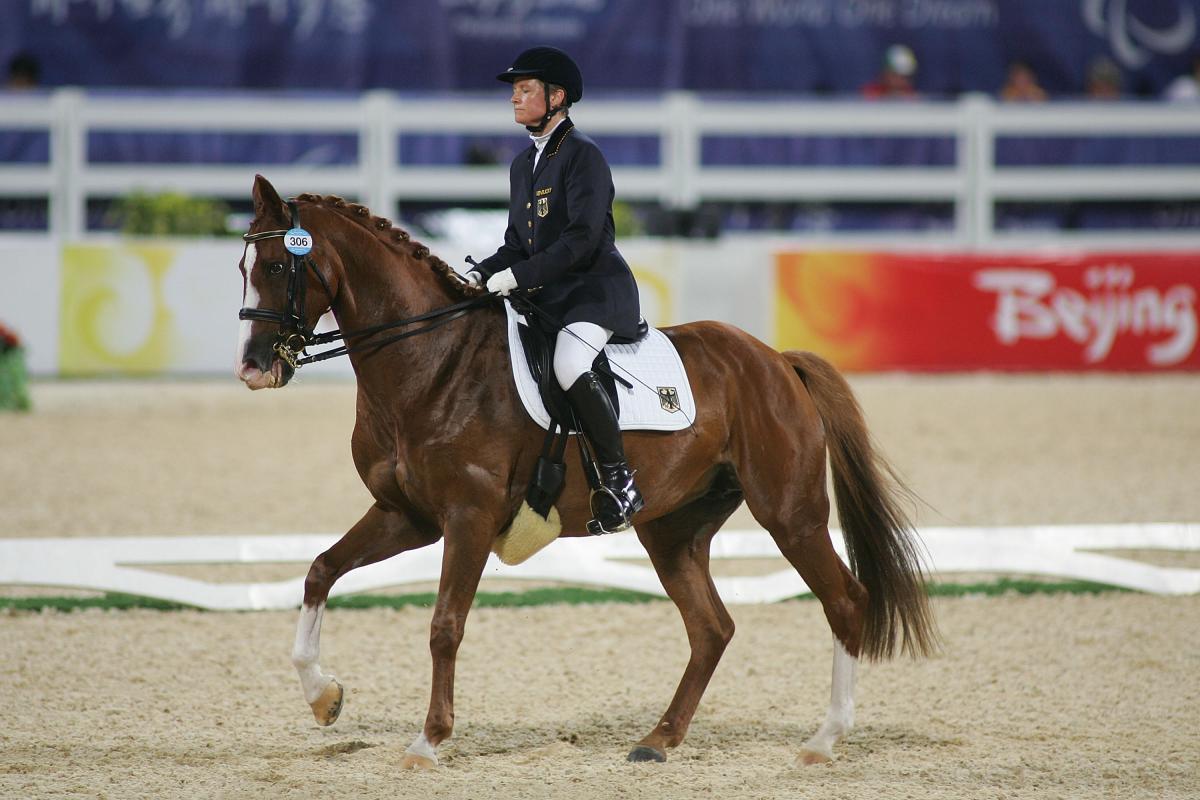 ⒸGetty Images
By IPC
"Team gold is so important for us, and we're hoping to have that."
Since Michel Assouline became Great Britain's Paralympic dressage trainer in 2005, the team has won Team Test gold at every single European and world championships.
The Frenchman has lived in Britain since 1990 and now considers himself "part of the furniture."
He does not expect to win as many medals as the team did in Beijing 2008 – five gold, five silver – because a new quota system means Great Britain will only have five Paralympic riders in London, as opposed to seven four years ago.
However, his heart is firmly set on Team Test gold at the London 2012 Paralympic Games.
"Team gold is so important for us, and we're hoping to have that," said Assouline. "We're hoping to aim for at least four, if not five, golds again in individual events."
German-British rivalry
The team to beat is Germany, who have taken team silver at most championships in the past seven years.
"Historically the German team have been very good in grade II and III," said Assouline.
Although the quality of these riders is very high on the German team, they lack depth, said Assouline.
"We have many, many riders," Assouline said. "In Germany, it is harder for them to get the larger numbers. But when they do get them it is always very high quality."
Beijing gold medallist Hannelore Brenner leads the way in grade III, but Great Britain's Deb Criddle was hot on her heels at the 2011 European Championships on her new horse LJT Akilles. Both riders won one gold and one silver in the individual events.
Angelika Trabert, Freestyle world champion, and Britta Naepel, Championship Test gold medallist at Beijing 2008, are the strongest German riders in grade II, but they will have to beat 2011 European champion, Natasha Baker.
Selectors have a pool of 11 performance-level riders to choose the British team of five.
In grade Ia for the host nation, there is five-time Paralympic gold-medallist Anne Dunham, two-time Paralympic gold medallist Sophie Christiansen and 2010 Freestyle Test world champion Emma Sheardown.
Lee Pearson has traditionally dominated grade 1b and has come back from several injuries last year on "top form" according to Assouline. Ricky Balshaw took silver in the Freestyle Test in Beijing and is also a strong contender.
In grade II, Jo Pitt II took bronze in the Freestyle Test at the 2010 world championships and Natasha Baker is European champion. Erin Orford is also in the running for this grade.
Deborah Criddle and Nicky Thompson are Great Britain's strongest riders in grade III, and Sophie Wells is world champion in grade IV.
Feeling the pressure
With a high-performing team, Assouline admits, he feels a tremendous amount of pressure.
"You don't get used to it. You get more and more pressurized because you feel that people are pushing more from behind," he said.
"The gap is definitely closing up because people are training better. They all have better horses and skillful riders, so it's becoming harder. There'll be a day when you're not going to be on top because it's got to the level where top countries are almost on equal grounds nowadays.
"As a trainer, I'm aware of the pressure," he continued. "But I'm the one to give the team confidence, and I would never show them that I've got any worries and I don't use it either as a pressurizing strategy because I know it would not be good to worry people."
Related Images