Haiti's response to catastrophe leads hundreds towards hope
ChangeMakers: 'Team Zaryen' football and wheelchair basketball teams provide a way for those injured in the 2010 Haiti earthquake to participate in sport and move forward together.
30 Mar 2014
Imagen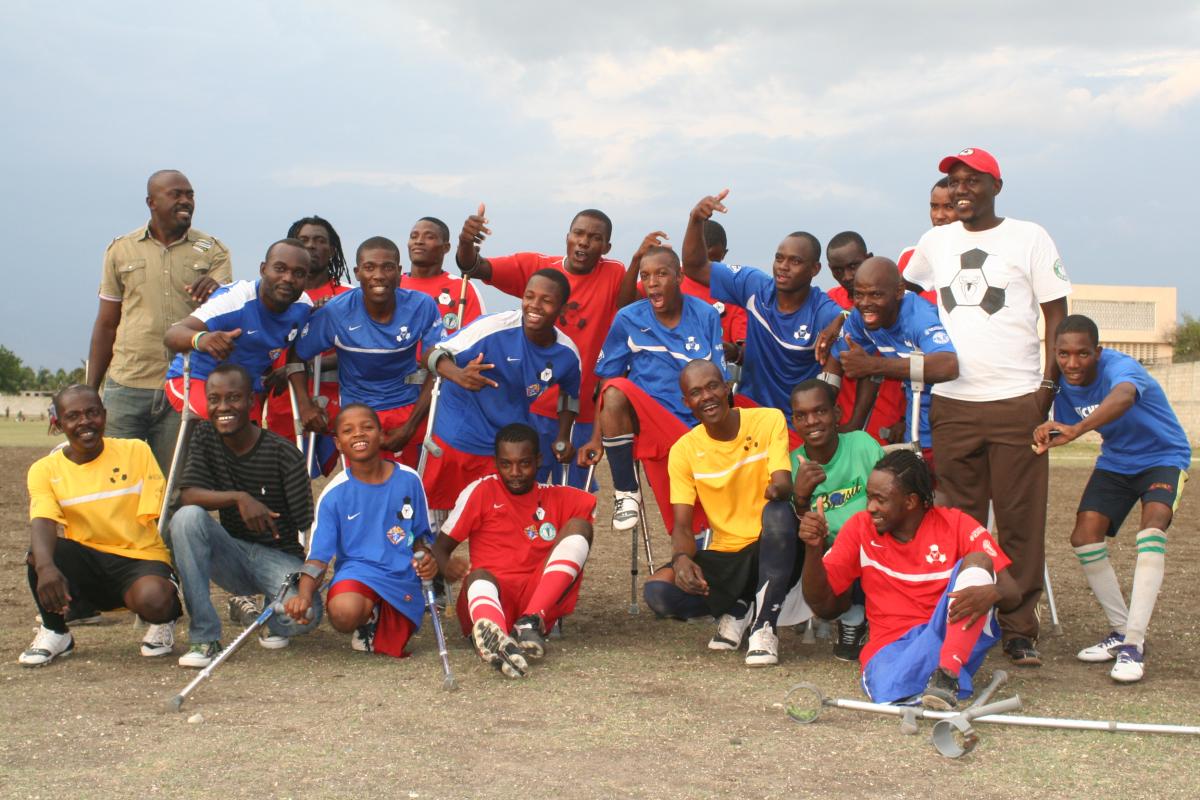 ⒸCedieu Fortilus
By Cedieu Fortilus | Founder of Team Zaryen
Zaryen, the Creole word for Tarantula, is a spider known to carry on despite the loss of a limb.
The Team Zaryen Amputee Soccer Team, founded by Cedieu Fortilus, was created after the 2010 earthquake when hundreds in Haiti needed to have limbs amputated due to severe crushing injuries and wounds that would not heal.
Zaryen, the Creole word for Tarantula, is a spider known to carry on despite the loss of a limb. This appropriate name describes the passion of the team and their vision to expand its mission beyond soccer by sending a message of hope to all who have an impairment that they can carry on and be successful.
Team members say that now that they play soccer with Team Zaryen, they "feel whole again", "feel alive", and do not feel like a "half man" anymore. Team Zaryen currently consists of 35 men, women and children with arm and leg amputations.
This past summer, Team Zaryen started a wheelchair basketball team for those with spinal cord injuries, amputations and other impairments. They continue to struggle with difficulties with transportation, a place to practice as well as not having appropriate wheelchairs for sports.
Despite the limitations, these sports programmes give them a sense of belonging and an opportunity to be successful.
Their goal is to be able to participate in international events and raise awareness for the continued local needs in Haiti.
In January 2014, Team Zaryen opened a shop in Port-au-Prince, Haiti. Team members are being trained to make sandals as well as canes, crutches and walkers out of PVC pipe. The assistive devices will be issued at medical clinics and orphanages throughout Haiti. These initiatives enable people to work, give back to their communities and demonstrate success to others with impairments. They have a long term goal to open a wheelchair provision and assembly centre in Haiti.
Despite the barriers, participants never lose hope and continue to move forward towards their goals.
Editors note: To mark the United Nations International Day of Sport for Development and Peace, the development arm of the IPC, the Agitos Foundation, is publishing stories where sport has helped to change lives or societies as part of the ChangeMakers campaign.
From 30 March until 13 April, stories will be posted on Paralympic.org and on the Agitos Foundation's newly launched Facebook and Twitter pages.
Like or follow them to keep up to date with the latest news on the development of para-sport.