Jens Lass Dokkan sets sight on seventh Paralympic Games
If selected, the 58-year-old will be the only rider to have competed at every Games since the sport was introduced.
04 Jan 2020
Imagen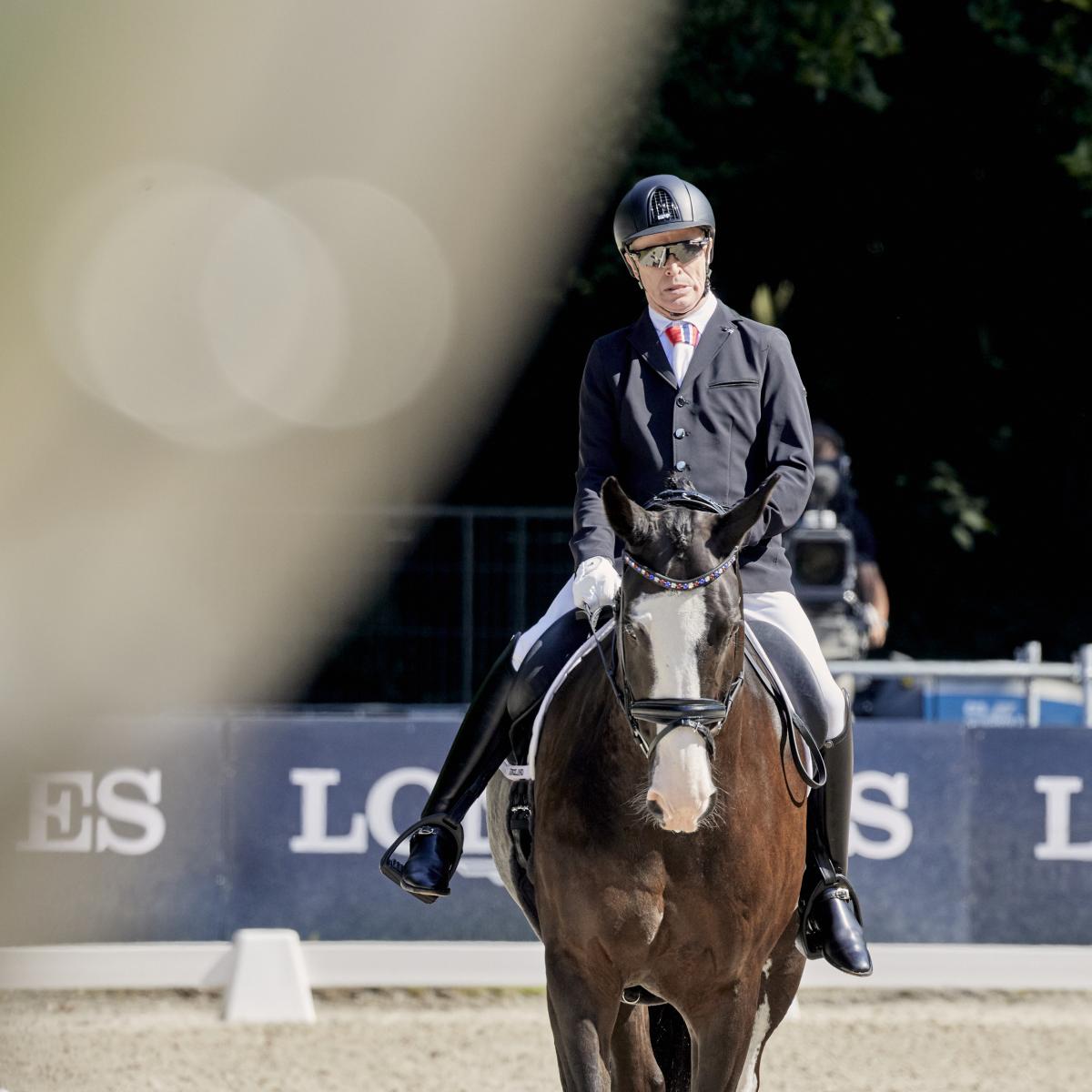 ⒸLiz Gregg
By Rob Howell | IPC
Next summer's Para Dressage competition at the Tokyo 2020 Paralympic Games will be seventh time since the sport made its debut in Atlanta 1996.
 If selected, Norway's Jens Lass Dokkan will be the only rider on the start list to have competed at every Games since the sport was introduced.
Since Atlanta, the 58-year-old has picked up a trio of bronze medals in Sydney in 2000, and a silver in Beijing in 2008. There have been few silvers and bronzes at European and World level too, but it was only this summer, at the Longines FEI European Championships in Rotterdam, that Dokkan finally made the top of the podium at a continental championships, taking two golds in the grade I competition, riding his new horse, Aladdin.
"That was a great experience", he said, "but also terrible. I was nervous and felt a lot of pressure after my good results earlier in the summer. I didn't sleep very well, and I didn't eat anything the days before the first competition. But the facilities and the show ground in Rotterdam were great and of course, I am very pleased and proud of my achievements."
Aladdin came into Dokkan's life by chance, having been spotted on a for sale listing.
 "My groom fell in love with him immediately," he explained. As a grade I rider, with the highest level of impairment, the temperament of the horse is key to a rider like Dokkan, who performs at walk speed only.
"Aladdin has always understood that he needs to take responsibility for me. He loves attention and is a very patient and social horse."
Those Rotterdam golds have given Dokkan a huge boost ahead of Tokyo. "It motivates me hugely," he added. "I am proud of my long career, and it would be great if I can complete my seventh Paralympics."
Tokyo will mark the 32nd anniversary of Dokkan's first Para Dressage competition. Like so may in his sport he started riding at four years old, before taking a break from it between the ages of eight and 15 and slowly developing his dressage skill.
"I remember my first opening ceremony in Atlanta in 1996," he recalled. "That was a great moment, and I remember feeling like I had taken part in something really big. Sydney 2000 and Beijing 2008 were the peak moments of my career up until this year's Europeans but there was disappointment too, especially when I didn't make it through to the freestyle competition at Rio 2016. The margins were really small, and it was the only time I missed the qualification for the final in a para-competition."
Such a long career isn't without its lighter moments too, and Dokkan laughs as he recalls the time in 2002, in Vienna, when sprinklers were turned on while he was in the warm up arena, causing his horse Carpaccio to 'take off like a race horse'.
In preparation for Tokyo, Dokkan rides six or seven times a week and has a weekly training session with his coach Claus Sørensen. He's trained on the other days by his groom, Mette Nielsen who also rides his horses daily to keep them in shape. "I spend quite a lot of time on basic training and balance exercises," he added.
It's hard work to stay at the top of any sport, but Dokkan's infectious personality and constant smiles at any competition show he still relished the challenge, all these years later. "You have to focus on the fun of riding."