Nepal's Prakash Adhikari takes baby steps towards his dream
'Tokyo 2020 Paralympic Games is going to be special for all badminton players as the sport is making its debut. It is huge for us, and I can see the excitement amongst all the players.'
11 Jun 2021
Imagen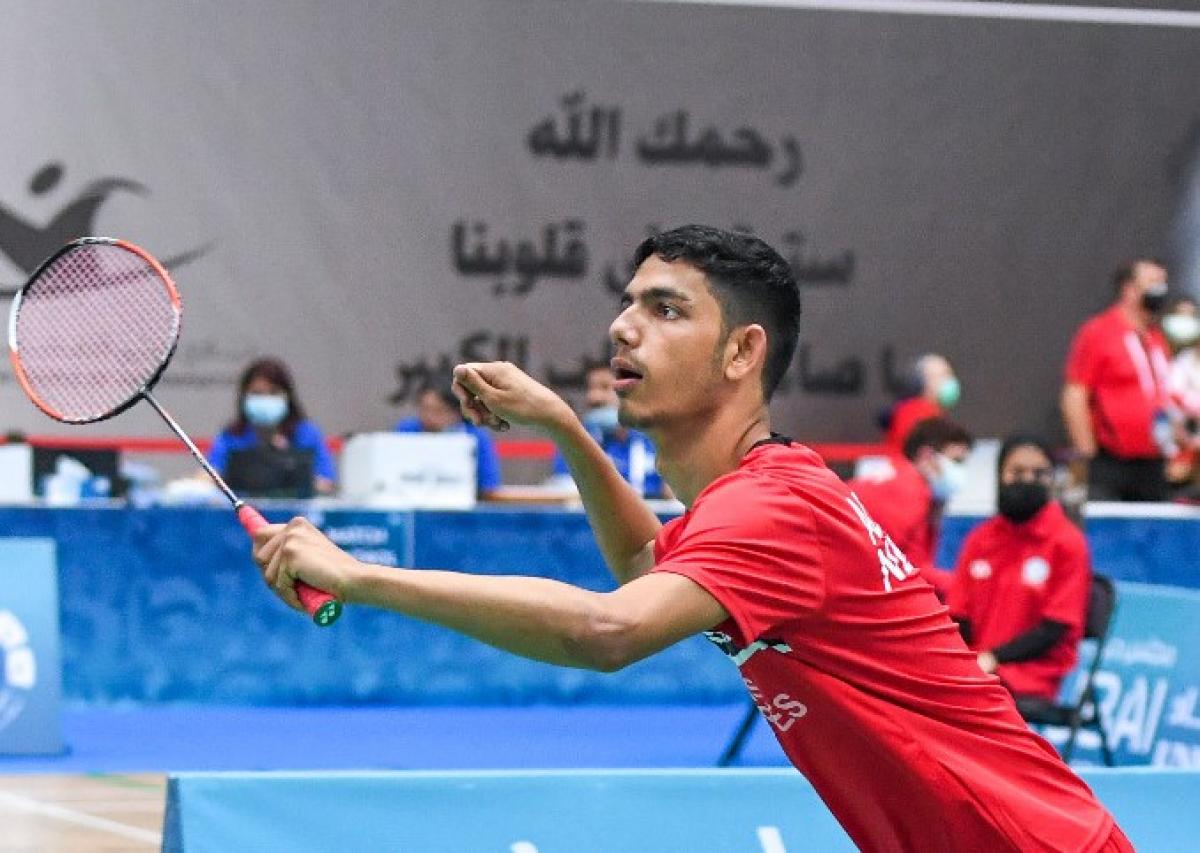 ⒸAsian Paralympic Committee
By Priyanka Sharma (Asian Paralympic Committee) / For the IPC
From the tiny, Himalayan country Nepal, a young 18-year-old took his first flight towards his dream – to represent his country in his maiden international event in Dubai, UAE.
The nervous youth, Prakash Adhikari, was the sole representative in Para Badminton from his country at the Sheikh Hamdan bin Rashid Al Maktoum 3rd Dubai Para Badminton International 2021 Championships.
He had been training for this day for five years, having honed his skills locally in Nepal's capital Kathmandu.
Adhikari, who hails from Surkhet district in Karnali province, was conscious that he did not stand a chance amongst the bigwigs who were vying for a place for Tokyo, where the sport is all set make its debut. He was still keen to make the most.
"For the past few months, I was just so excited about playing my first international championship. I am proud to represent Nepal and happy with the way I have played. This is just my first step in making my dream come true one day," said Adhikari who in the process also became the first Para Badminton player from Nepal to compete internationally.
"My dream is to play at the Paralympics and win medals for my country one day."
Adhikari, who has a congenital disorder to the right side of his body, competed in the men's singles SL4 and men's doubles SL3-SL4 categories.
In the doubles, in fact Adhikari who teamed with India's Dillaswar Rao Gadela managed to pull off a game before losing to India's Mohammad Arwaz Ansari and Deep Ranjan Bisoyee.
"In my first match I was very nervous, but gradually I felt comfortable in the court. My partner also helped me to settle down and covered the court well. He boosted my confidence," said the teenager, who looks up to Indian Para Badminton stars Tarun Dhillon, Sukant Kadam and ace shuttler Srikanth Kidambi.
"When I started playing badminton, I did not have much idea about the sport. We do not have much facility for Para Badminton in Nepal, so I used to play with able-bodied players. Now I want to continue playing the sport professionally," added Adhikari who also admires Malaysian legend Lee Chong Wei and watches his videos on YouTube closely to improve on his game.
Adhikari acknowledged the support of Nepal Badminton Association and Nepal Sports Council in his journey.
"I would like to thank President of Nepal Badminton Association Ramesh Shrestha and Subash Shrestha from National Sports Council for their continuous support since I started playing the sport. They have also helped me a lot in my travel to Dubai. With their support, I am also keen to represent Nepal at the Peru Para Badminton International 2021 in September.
"I would also like to mention Indian national coach Gaurav Khanna who has guided me over the last one year," said the high school student who wants to pursue Law and then join the Nepal government service.
The youngster is currently training at home and will soon join coach Khanna in Lucknow, India, once the pandemic situation gets better. He previously had trained under Chabi Lal Shahi (2016) and Sudip Yonjan, Chief coach of Badminton Association of Nepal (2018).
"I have a long way to go but I know I can get there with hard work. These are the opportunities youth like me with little resources ask for coming out of a small country.
"I will be watching these Games closely. The event is going to be special for all badminton players as the sport is making its debut. It is huge for us, and I can see the excitement amongst all the players. There will be plenty to learn for a youngster like me and though personally I won't be present, I will be watching the action closely on television," said Adhikari before signing off.