Over to Paralympians to hog limelight at Beijing
The spectacle is set to be held across five venues begins on 4-13 March
20 Feb 2022
Imagen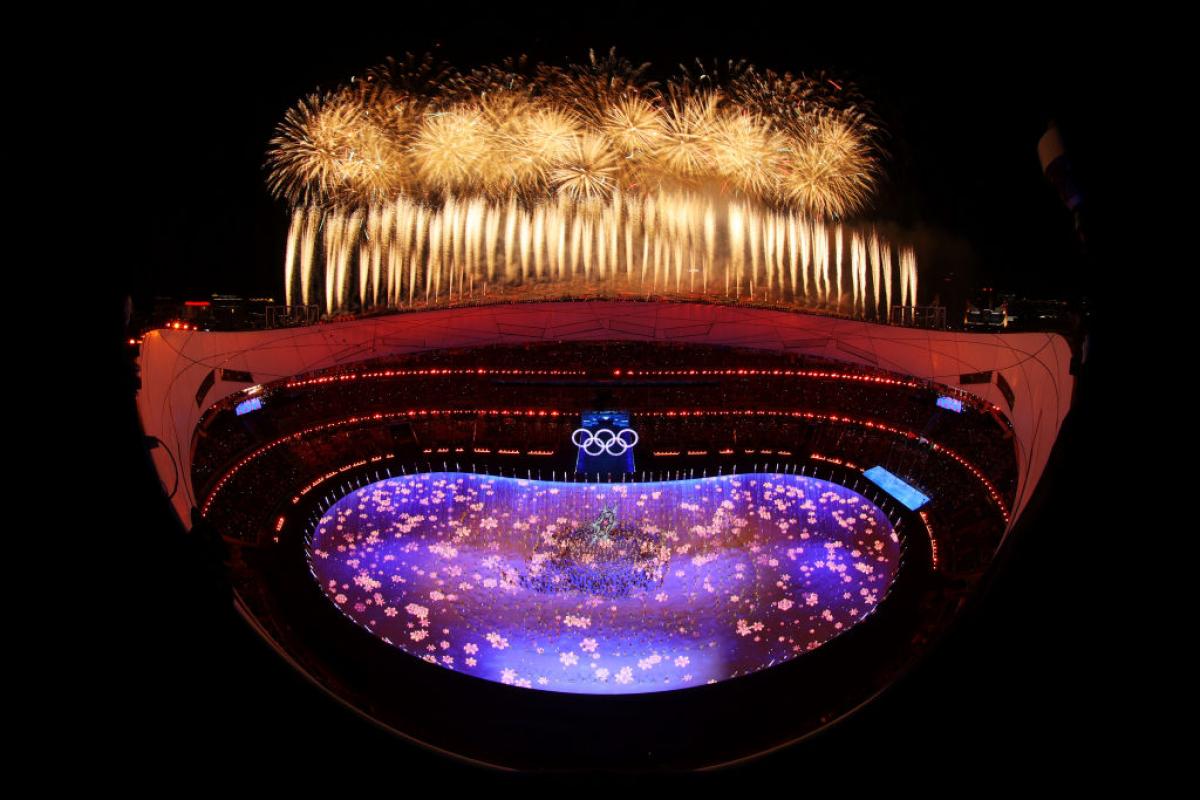 ⒸRichard Heathcote/Getty Images
By ND Prashant I For the IPC
Still high on adrenaline having witnessed the thrills and spills on snow at the Beijing 2022 Olympic Winter Games?
Then stay put; Beijing has lots more to offer in little over a week's time as Para athletes converge on to the same slopes of the Xiaohaituo Mountains of Zhangshaying and Taizicheng area in Zhangjiakou to showcase their skill and diligence.      
And make no mistake, like the Great Wall of China, these athletes too have withstood the test of time. They are brave, fearless and their zest to excel is limitless. So, be ready to be blown away when these lion hearts enter the arena to tame the snow.
In all, a record 650 plus from 49 National Paralympic Committees will descend on the Chinese capital Beijing, the only city to host both Summer and Winter Games. 
To be held over five venues across Beijing, the athletes will be competing in 78 events in six sports – 39 for men, 35 for women and four mixed events.
There will be three countries making their debut at Beijing 2022 - Israel, Azerbaijan and Puerto Rico.
Israeli athlete Sheina Vaspi was beaming with excitement on her prospect of representing her country in their maiden Games. 
"I'm very excited and very proud to lead my country's challenge at the Games for the first time. It is a great honour and hopefully, this will open doors for many more athletes to take up snow sports," said Vaspi in an interview with the IPC.
The Beijing 2022 Paralympic torch relay ahead of the Opening Ceremony on March 4 will feature about 600 torchbearers at the three competition zones of Beijing, Yanqing and Zhangjiakou between 2 and 4 March.
Through the slogan 'Health, Joy and Energy', the Beijing 2022 Paralympic torch relay aims to encourage people with disabilities across the world to enjoy winter sports and embrace a promising future.
CHINA AT WINTER GAMES
Hosts China may have been a dominant force when it comes to Summer Paralympic Games, but they have very little to show when it come to Winter Paralympics.
The event in their backyard would be a perfect stage to get that record straight as they fielded 90 plus athletes.
So far, China's only success has come at the PyeongChang 2018 2018 Games where the Wheelchair Curling team punched above their weight to clinch gold beating Norway.
WHAT THEY SAID
Big wigs United States, Canada, Russian Paralympic Committee are expected to continue their dominance with most stars in their line-up for Beijing.
US ace Oksana Masters, will be competing in her sixth Paralympics and is keen to make the most having missed out on being the part of the contingent for the summer Games in 2008.
"I feel like this is literally going to be my Paralympic journey as an athlete coming full circle. I wanted to get to the Beijing 2008 Summer Games so bad. And I failed to make it," said Masters, who will be aiming to compete in six individual events in Cross Country Skiing and Biathlon along with the relay.
Another American to watch-out for is three-time Paralympic gold medallist Kendall Gretsch.
The 29-year-old after her heroics at the Tokyo 2020 Games where she clinched gold in the Para Triathlon, will be keen to defend her PyeongChang 2018 Winter Games title in 6k Biathlon and 12k Cross Country.
"I am used to doing this transition every single year and have done it for four seasons. Physically, the transition is something I'm familiar with but mentally it is a little bit tougher.
"There is so much energy that goes into competing at a Games so that was the biggest challenge."
Canadian Para Ice Hockey team skipper Tyler McGregor is well aware that his side has their task cut out when they take on defending champions US on 4 March in the opener and he is game for it.
"It's going to take everything we have. I don't necessarily know the secret ingredient. But we are so close. That's the way sports should be," said McGregor, whose side is looking to erase the dark disappointing memory of losing the gold medal match to US in overtime.
Kiwi Alpine skiing legend Adam Hall in his fifth Games is also keen to make the most at Beijing. He has won gold in the men's Slalom Standing at Vancouver 2010 and PyeongChang 2018.
More importantly, he will be heading to Beijing at the back of a silver medal winning performance in Slalom at the World Para Snow Sports Championships in Lillehammer.
"We wanted a benchmark and we exceeded it. Traditionally, Slalom has been my strongest event so it was good and pleasing to see that, as my wife says, 'the old man can still pull one out of the hat'," said Hall.
Coming at the back of a strong trail to Beijing is Australian Para Snowboarder Ben Tudhope.
The 22-year-old recently won the prestigious Crystal Globe and has emerged as the World's best Para Snowboarder across all disciplines. He is certainly one of the best bet in the Australian contingent of 10 heading for Beijing.
"I'm fortunate to represent my country in doing the thing I love most, so it'll be an absolute honour to put on the Paralympic uniform again in China and make Australia proud," the World No. 1 told Paralympic Australia.