Para powerlifting's 'She Can Lift' pushes new limits for women
IPC 2021 International Women's Day Recognition winner has been redefining the meaning of strong since 2018
10 Mar 2021
Imagen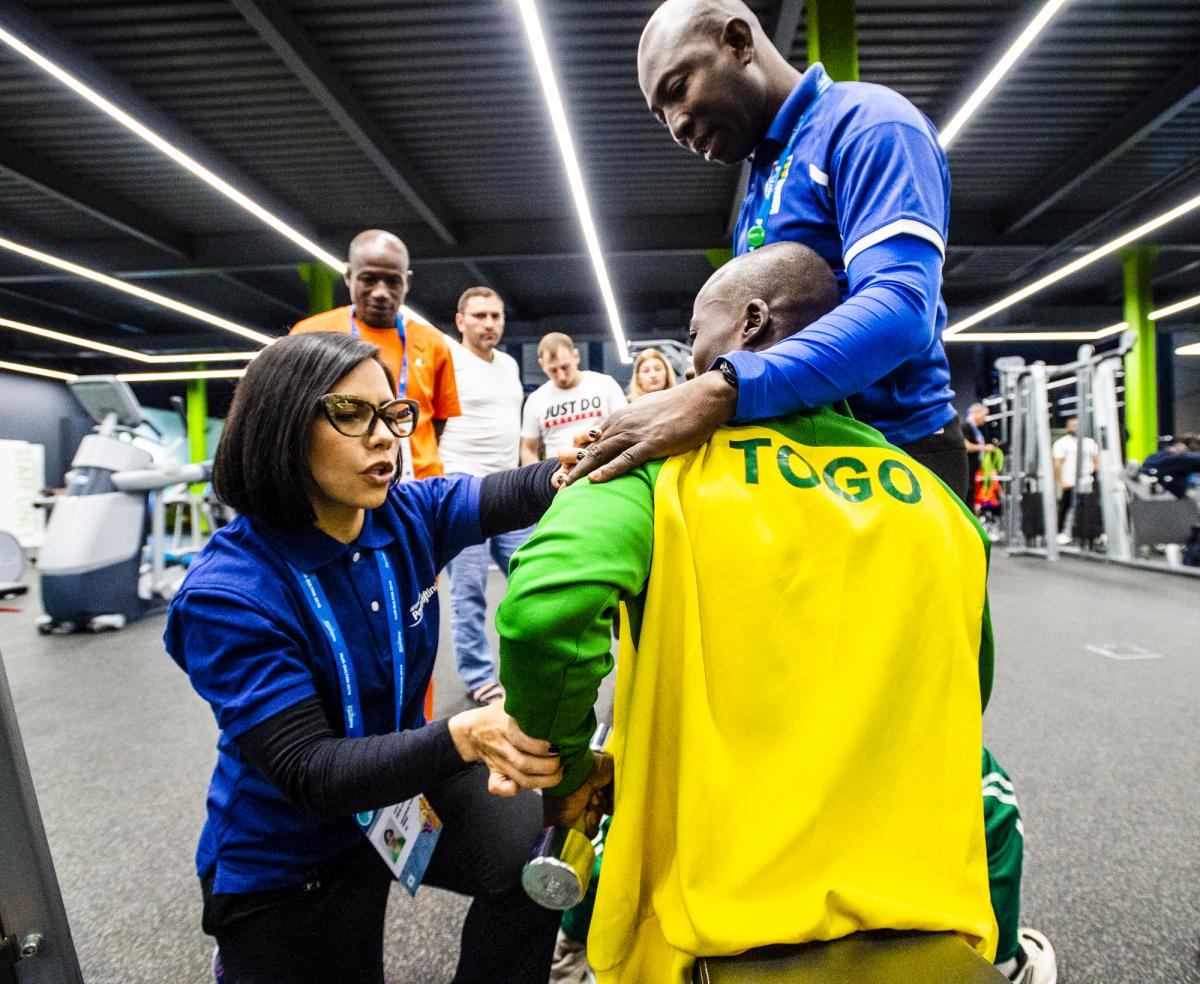 ⒸHiroki Nishioka
By IPC and World Para Powerlifting
Involving women in sports is not a question of importance, but simply a right. That is Dora Szatmari's view. 
As World Para Powerlifting's Head of Education and Development, Szatmari believes women belong in all aspects of sports both as an athlete and behind the scenes. Women just need to know they do belong, especially in a sport that showcases physical strength. And it is that concept that earned World Para Powerlifting the IPC's 2021 International Women's Day Recognition award in the National Paralympic Committee/International Federation (NPC/IF) category. 
"Our sport has an equal number of bodyweight categories and medal events at all our events, but we need to change stigmas and stereotypes that it's only for men," Szatmari explained. "Through 'She Can Lift,' we are helping provide visibility that women with and without a disability are welcome in the sport. They can play any role—athlete, coach, official. So when others see more women involved, they will believe they also can get involved."

In 2018, "She Can Lift" was launched to improve the gender equity not only in athletes but among coaches and technical officials. The following year, the programme delivered women's only education courses across the Americas, Asia and Europe, certifying and empowering over 60 women. Last year, it shifted online and piloted a mentorship initiative to continue its growth and impact, reaching 88 National Paralympic Committees.
As a result, representation in World Para Powerlifting's leadership improved from no members who were women on the Sport Technical Committee and Advisory Groups to six. There was also an increase in the number of women practising the sport by 138 per cent since 2009.
Numbers, however, are not the primary goal.
"This is bigger than sport," Szatmari said. "We want to help impact the agenda of the United Nations Sustainable Development Goals (UN SDGs) of gender equality. We're hoping to have equal access, opportunity and funding in Para powerlifting and all sports." 
The COVID-19 pandemic has not deterred World Para Powerlifting's plans to continue its programme this year. On Saturday (13 March), She Can Lift Online Conference will take place. The focus is on coaches and administrators to be better equipped and learn skills and tools in working with female athletes and developing women's Para powerlifting. 
Representatives from Iran and Nepal will share case studies about women's development initiatives in their county; leading researchers will share about how menstruation affects strength training; understanding issues related to body image; gender identity and well-being; and effective coaching practices for female athletes from their perspective.
"We are helping change the message that strong is for everyone; strong has no size, shape or gender," she continued. "We want to help all women feel more comfortable in the gym environment, developing muscle and supporting their independence in their daily lives."
She Can Lift Online Conference is free and will be delivered in English with subtitles available in English, Arabic, French, Portuguese, Russian and Spanish. Those interested in attending the conference can register online.