Table tennis consists of how many sets?
Men and women can participate in individual, doubles or team events, and matches consist of five sets of 11 points each, and are played in a best-of-five format.
12 Sep 2014
Imagen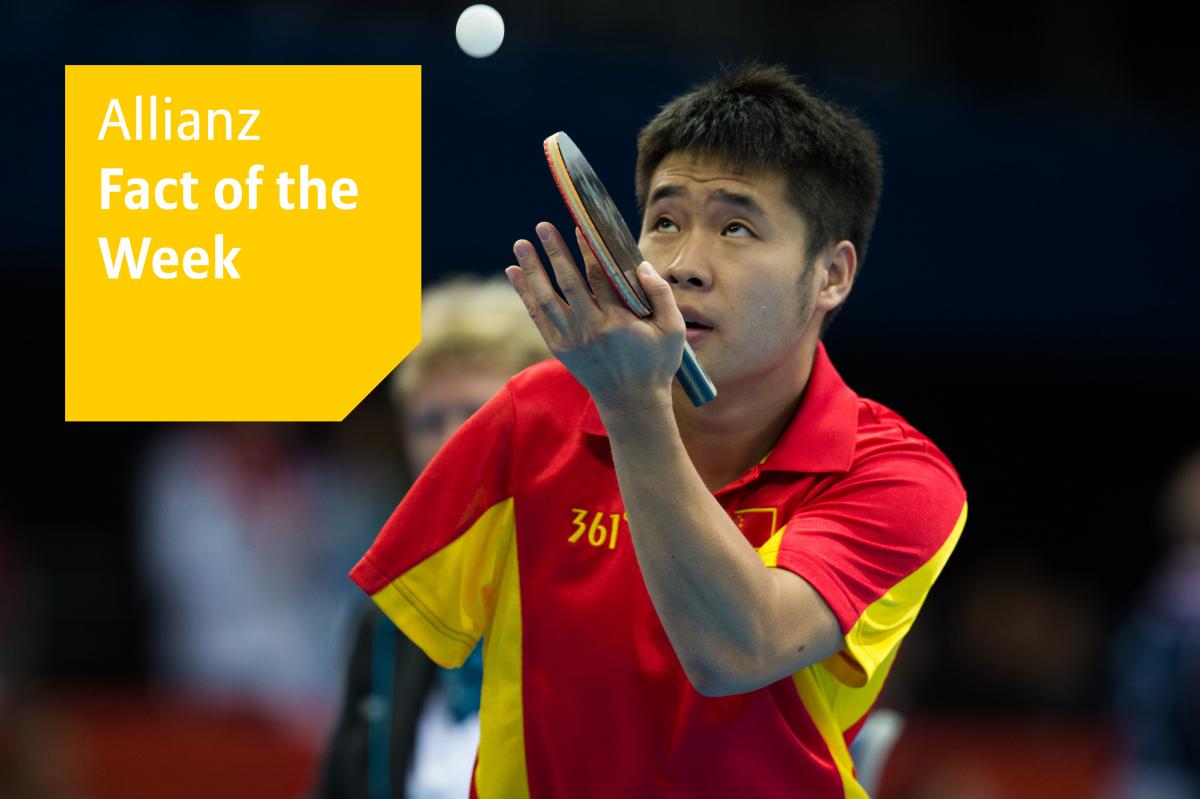 ⒸAllianz
There are no exceptions to the laws of table tennis for standing players with a disability. All players play according to the laws and regulations of the ITTF – the International Table Tennis Federation. However, the umpire may relax the requirements for a correct service if the compliance is prevented by physical disability. The sport takes two forms at the Paralympics – standing and wheelchair events and athletes with physical impairments and learning disability take part.
Table tennis was included in the first Paralympic Games in Rome in 1960 and is now practiced by athletes in more than 100 different countries. Originally only open to wheelchair users, standing players were added to the Paralympic Games programme in Toronto in 1976, and a competition for athletes with cerebral palsy featured on the programme for Arnhem in 1980. At the London 2012 Games, 276 athletes competed in 29 medal events.
Today, Table Tennis is the fourth largest Paralympic sport. It is played in over 50 countries, dominated by nations in Asia, particularly China and Korea.