Vanhove Brothers Lead Belgian Goalball Team
Bruno and Tom Vanhove are both brothers and teammates, making for healthy Goalball competition in Belgium as the team heads to London.
18 May 2012
Imagen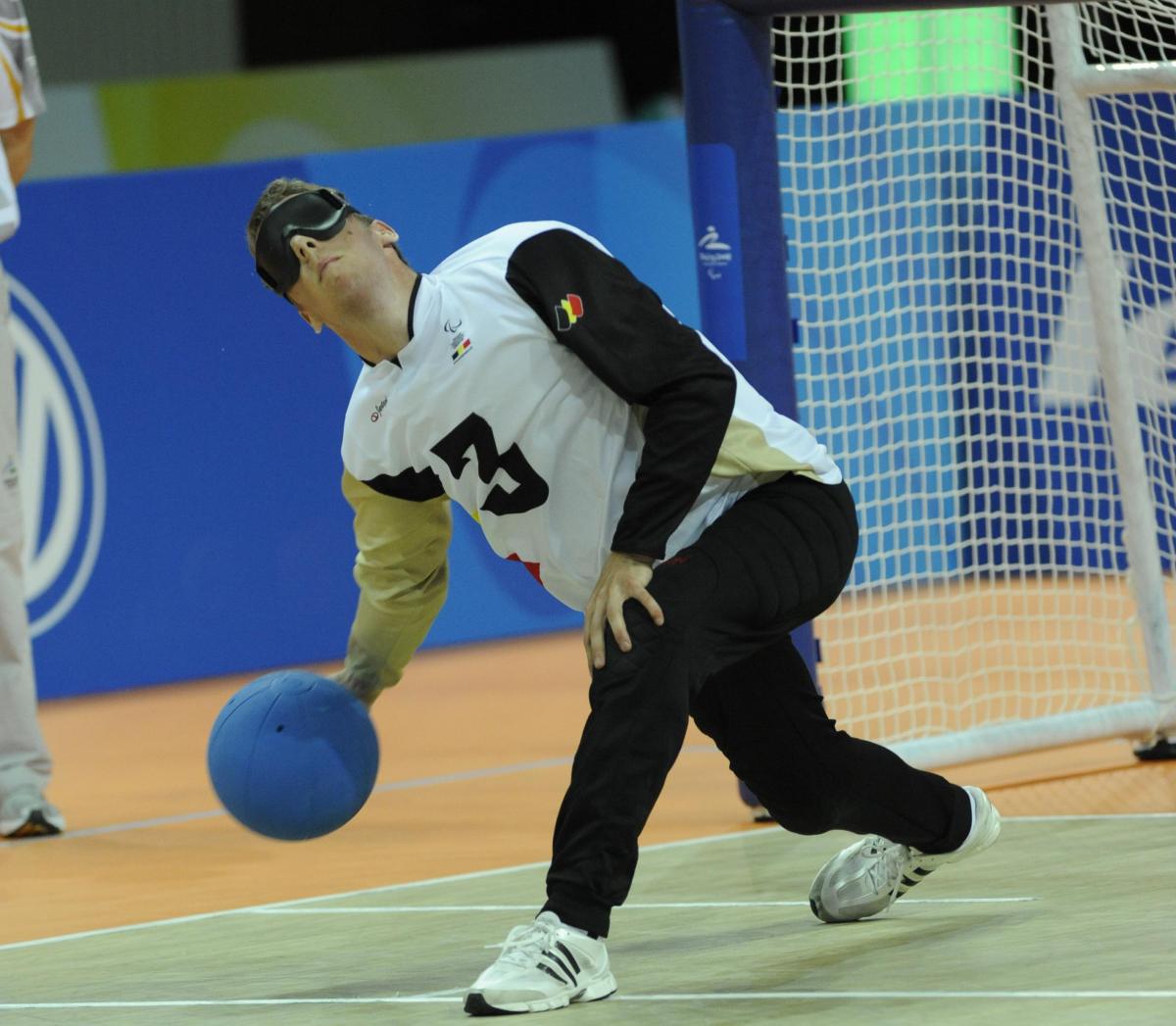 ⒸBelgian Paralympic Committee
"I want to do better than him, and he wants to do better than me, but we're also playing as a team. It's a good mixture between complementing and competing."
Bruno and Tom Vanhove do not like their family's story to steal the spotlight when it comes to Belgium's men's Goalball squad.
The 28-year-old pair, part of the Vanhove sextuplets – three of whom are visually impaired – would rather have the focus be on how their Goalball squad plays as a team and why the sport they compete in is unique to the Paralympic Games.
The unselfish duo are very enthusiastic to represent Belgium at London 2012, and Bruno said he believes Goalball will be a "nice discovery" for many fans around the globe come the Games.
"There's such a difference between looking at it and really playing it," Bruno said of Goalball. "It's not like watching basketball where you can have some kind of deep idea about it.
"When two good teams are playing against each other, it's really an explosive game. It's not about physical contact, but it's about throwing hard and good defense."
Evolving on the court
Both Bruno and Tom have been part of Belgium's Goalball programme for nearly a decade, and their favourite part about Goalball is that it is a one of kind sport for the visually impaired.
"It's a sport on its own. It's something special," Tom said. "It can change from one moment to another. It's never finished. Until the last minute, there's always tension. If the score doesn't get too wide open, everything can change in one minute.
"That's what's so exciting about it."
Bruno joined the national squad as a player in 2004, and Tom joined as a team manager in 2005 and then made the roster for the European B Pool Championships in 2006, which Belgium won.
While Bruno was a substitute at the Beijing 2008 Paralympics, Tom did not play on the team, though he went as a spectator to watch all of his country's games. He had the chance to view a rehearsal of the Opening Ceremony and saw the Athlete Village, which gave him even more motivation to train harder to make the team for London 2012.
Now, Goalball can never be avoided as a topic at the family dinner table, as both are training for London.
"It's nice to see how we've evolved together," Bruno said.
"I want to do better than him, and he wants to do better than me, but we're also playing as a team. It's a good mixture between complementing and competing."
The two recently used a speed gun to measure how fast they can throw the ball, with Bruno hitting just over 60 km/hour and Tom falling just under the mark around 55 km/hour.
However, a competitive Tom said he has been catching up in recent months, effectively pushing Bruno to put even more speed on his throws.
"It depends on the floors and the ball," Tom said. "It's not always about speed. Sometimes it's about bouncing or the combination of technique."
The big stage
At the Paralympic Games, Belgium has been assigned to Group B with China, Iran, Korea, Algeria and Canada – teams it has not faced often in the past.
Bruno, one of Belgian Paralympic Committee's four athlete ambassadors for London 2012, is a bit weary of the setup.
"I'm the kind of player who likes to know who he's playing against," Bruno said. "In our pool, we're the only European country, so it's a hard to get a good idea of all the opponents we're facing."
After winning just one of its five games at Beijing 2008, the Vanhove brothers insist on making it to the quarter-finals this time around at the very least.
The national team is able to train together at least twice a week because Belgium is such a small country, and the squad will compete in two major tournaments before the Paralympic Games.
It will take part in the International Goalball Tournament in Lithuiana from 21-24 June and the Malmo Men's InterCup from 27-29 in Sweden.
With the Games nearly on their doorstep, the rest of the Vanhove clan just has to hop on the Eurostar for a quick trip to the British capital.
So despite what the Vanhove brothers want the focus to be on, it is bound to be a family affair.
Related Images