Imagen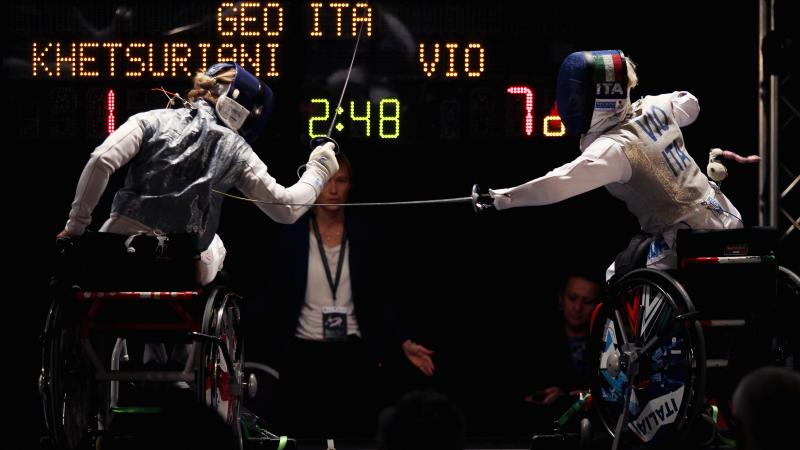 Irma Khetsuriani
Wheelchair Fencing
Irma Khetsuriani is arguably the country's most prominent Para athlete and one her nation would be cheering on for gold at the Tokyo 2020 Paralympics.
Khetsuriani leads the world rankings in the women's sabre category B. She started the season off strong by winning the sabre discipline at her home World Cup last November in Tbilisi. The competition was the start for athletes to earn ranking points toward Tokyo 2020. The Georgian athlete went on to win the discipline at World Cups in Kyoto, Japan; Pisa, Italy; and Sao Paulo, Brazil, during the 2018-19 circuit; those wins part of her unbeaten seven-win run in the sabre.
Khetsuriani landed her first major gold medal at the 2017 World Championships, where she won the women's sabre. It was an upgrade from her Worlds bronze from 2015. She has seen an upward trajectory since seventh place at her first Paralympics in 2016, when she only competed in the foil discipline. But it seems she has found her stroke in the sabre.
Khetsuriani lived through a very difficult time in Georgia, during which the 1992-1993 war left her and her family as refugees. But that has not held her back.
Off the piste, she also has an important role in Para sport which has included taking part in a Persons With Disabilities Day in 2013. In addition she is an advocate of improving the lives of people with a disability.