Imagen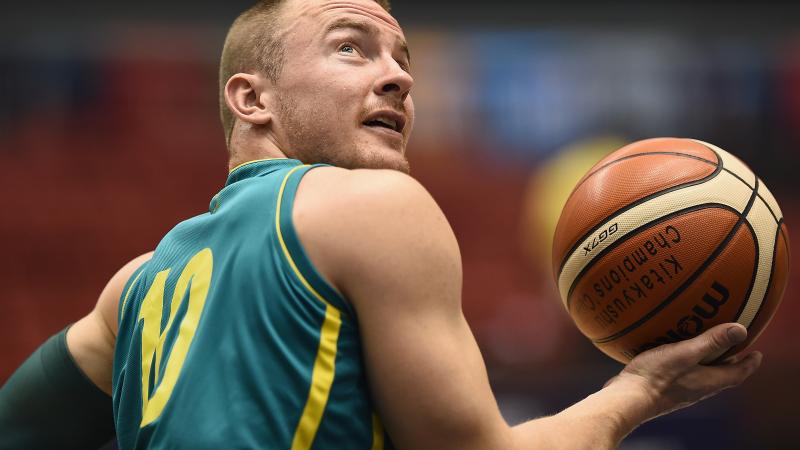 Jannik Blair
Wheelchair Basketball
Under a new system, Jannik Blair has shown he can adapt and helped his team to return as one of the top in the world with a bronze medal at the 2018 World Championships in Hamburg, Germany.
The third-place finish was a move in the right direction for Australia. At Rio 2016, they suffered a surprise defeat to eventual silver medallists Spain and missed out on an opportunity for the bronze medal when they lost to Great Britain. An all-around player, Blair averaged a modest two points, four rebounds and three steals in a thrilling battle with Brazil at Rio 2016, with Australia falling 70-69 in their final game of the tournament.
Those Games were a clear sign that the wheelchair basketball tides were shifting, and Australia would need to restructure to keep up ahead of the 2020 Paralympics in Tokyo, Japan. Blair's value as they head towards that goal is undoubtable.
Blair has been an integral part of Australia's wheelchair basketball success since London 2012. He helped his team reach the Paralympic final against Canada. Unfortunately, Australia had to settle for the silver after a 64-58 loss.
His talent as a 1-pointer caught the attention of Australian coach Ben Ettridge, and it was not long after that Blair put on the Rollers uniform for the first time in the 2009 Asia- Oceania Wheelchair Basketball Championships.
Blair was in a car accident at 12 years old, and suffered a broken back, wrist and collapsed lung. He was introduced to wheelchair basketball during rehabilitation.