Imagen
The USA's Matt Stutzman – a.k.a. the "Armless Archer" – will look to rebound after failing to win a medal at Rio 2016.
Stutzman was looking to improve on the silver he won in the men's individual compound open at London 2012, a medal which brought him onto the international spotlight. But in Rio, he fell one point short of making it out of the elimination round of the men's individual compound open.
He won silver at the Toronto 2015 Parapan American Games in the men's open and then went on to win a team gold medal at the 2015 World Archery Para Championships later that month.
He was also named as one of BP Team USA athlete ambassadors for Rio 2016, and became one of the world's biggest inspirations, as photos of him shooting a bow and arrow without arms were some of the most iconic of the Games.
Born without arms and adopted at four months old, Stutzman grew up in a family of hunters in Iowa, and he had always wanted to be like his father and brother.
"They couldn't hit nothing," Stutzman said. "But when you're little, you want to act like your dad or mimic what he does, so he helped me purchase my first bow. I was 16 at the time."
That bow was stolen from Stutzman the next year, and it was not until 2008 that he purchased another when he needed something to do during the winter months
Every day from then on, he practiced.
He set the bow on his right shoulder with its standard-issued mechanical release aid.
He drew it back, the trigger just underneath his jaw bone.
Then, moving his jaw slightly backwards, using about as much pressure as it takes to click a computer mouse, he released the bow.
Bullseye.
All the hours spent in front of the target were worth it for Stutzman after winning the US Paralympic Trials in April 2012 and then going on to win a Paralympic silver that September.
Stutzman finished first in the Paralympic ranking round, and his only loss in London came against Finland's Jere Forsberg in the gold-medal matchup.
The crowds went wild for Stutzman, whose armless figure easily won them over.
The adrenaline rush from the fans surely hit Stutzman head on, and he enjoyed every minute of interaction with them ever since.
"It was the experience of a lifetime for sure," Stutzman said.
In late 2012, Stutzman shared his story at a school to try to influence the students to sign up for their local archery programme. Afterward, a record number of 176 children signed up for the programme, which only offered 10 spots.
In 9 December 2015, just one day before his 33rd birthday, Stutzman hit a target from 310 yards, breaking the longest Guinness-ratified distance by any athlete or individual in the world.
Photo Gallery
Imagen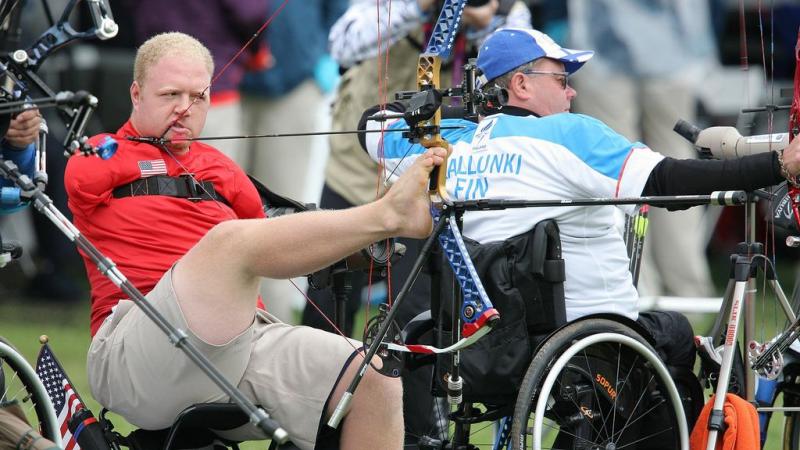 Imagen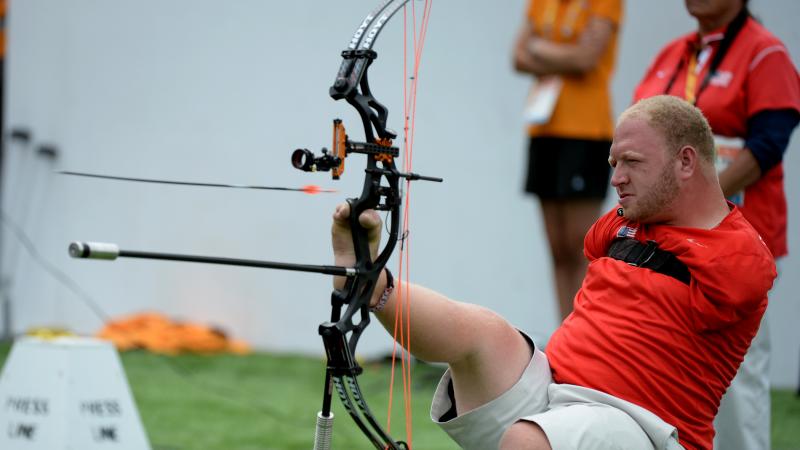 Imagen