Imagen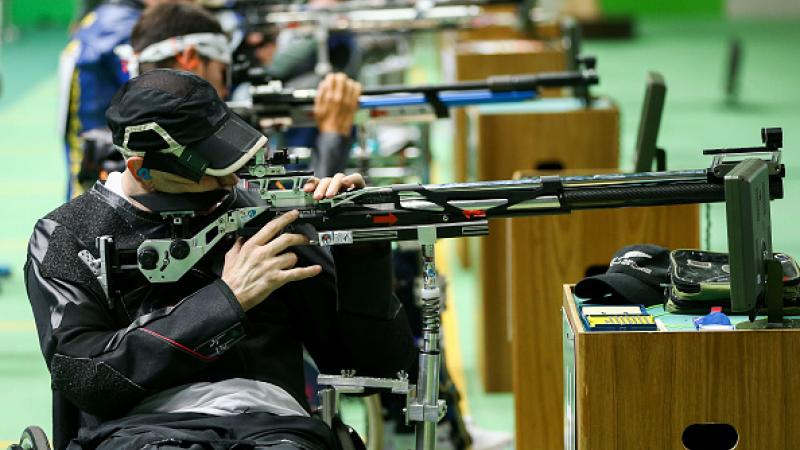 Michael Johnson is one of his country's proudest Paralympians, having represented New Zealand at every Paralympic Games since Athens 2004. And he shows no sign of slowing down, having won R4 (mixed 10m air rifle standing SH2) silver at the 2018 World Championships in Cheongju, South Korea.
He is a well-respected member of the Para sport community in New Zealand and worldwide, acting as a coach for Parafed Auckland and as Athlete Liaison on the sport's Technical Committee, in addition to his competitive ambitions.
The Auckland native won R4 gold at Athens 2004, and returned to Beijing 2008 aiming to defend his title but finished with bronze. He went on to win gold in R9 (men's 50m rifle prone SH2) at the World Championships in 2010, followed by bronze in R4 at London 2012.
In 2013, he entered the European Championships in Alicante, Spain, where he won a silver medal in his favourite event, R4, showing that he still had the nerve to finish amongst the top shooters in the world. Johnson was permitted to compete at the European Championships, as Oceania did not have enough nations participating in the sport to create their own regional Championships.
In 2015, Johnson continued his run of form by setting a new R5 (mixed 10m air rifle prone SH2) world record at a World Cup in Poland.
At Rio 2016 however, he faced stiff competition in R4 from Slovenia's Goradz Francek Tirsek who tied with Johnson for bronze at London 2012 and proved to be troublesome once again by finishing on the podium.
Ukrainian hot-shot Vasyl Kovalchuk, a top-three finisher from the European Championships, was also the victor in R5.
All of this meant that Johnson left a Paralympic Games without a medal for the first time since 2004.
Photo Gallery
Imagen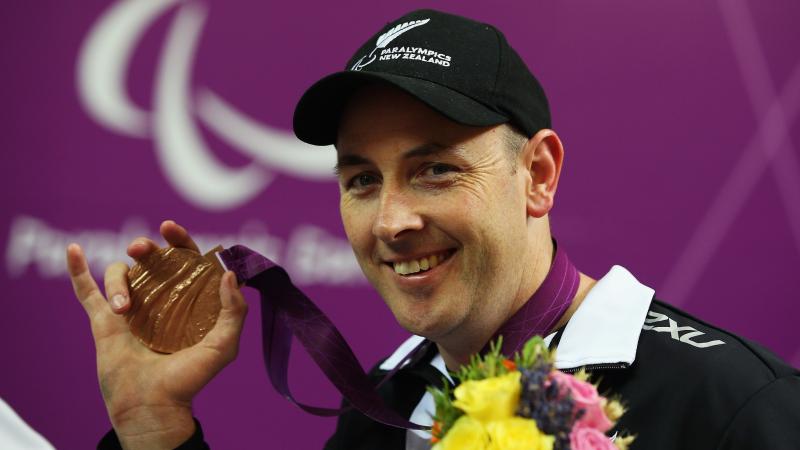 Imagen
Imagen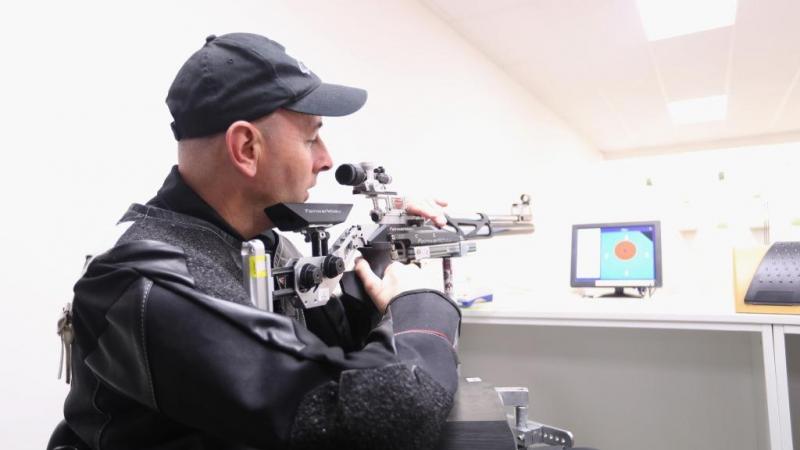 Imagen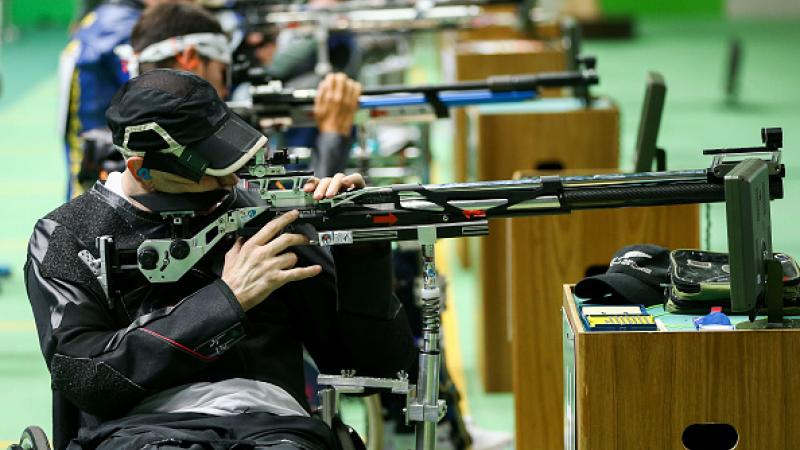 Results
2010 IPC Shooting World Championships (Zagreb, Croatia)

| Event | Medal | Unit | Date | Rank |
| --- | --- | --- | --- | --- |
| Mixed 10m Air Rifle standing SH2 | | Qualification | 2010-07-21 | 2 |
| Mixed 50m Rifle prone SH1 | | Qualification | 2010-07-23 | 1 |
| Mixed 10m Air Rifle prone SH2 | | Qualification | 2010-07-24 | 20 |
2014 IPC Shooting World Championships (Suhl, Germany)

| Event | Medal | Unit | Date | Rank |
| --- | --- | --- | --- | --- |
| Mixed 50m Rifle prone SH2 | | Qualification | 2014-07-19 | 11 |
| Mixed 10m Air Rifle standing SH2 | | Qualification | 2014-07-21 | 11 |
| Mixed 10m Air Rifle prone SH2 | | Qualification | 2014-07-23 | 4 |
| Mixed 10m Air Rifle prone SH2 | | Final | 2014-07-23 | 3 |
Cheongju 2018 World Shooting Para Sport Championships (Cheongju, South Korea)

| Event | Medal | Unit | Date | Rank |
| --- | --- | --- | --- | --- |
| R9 - Mixed 50m Rifle prone SH2 | | Final | 2018-05-05 | 7 |
| R9 - Mixed 50m Rifle prone SH2 | | Qualification | 2018-05-05 | 5 |
| R5 - Mixed 10m Air Rifle prone SH2 | | Final | 2018-05-05 | 7 |
| R5 - Mixed 10m Air Rifle prone SH2 | | Qualification | 2018-05-05 | 5 |
| R4 - Mixed 10m Air Rifle standing SH2 | | Final | 2018-05-05 | 2 |
| R4 - Mixed 10m Air Rifle standing SH2 | | Qualification | 2018-05-05 | 2 |
Sydney 2019 World Shooting Para Sport Championships (Sydney, Australia)

| Event | Medal | Unit | Date | Rank |
| --- | --- | --- | --- | --- |
| R4 - Mixed 10m Air Rifle standing SH2 | | Final | 2019-10-13 | 5 |
| R4 - Mixed 10m Air Rifle standing SH2 | | Qualification | 2019-10-13 | 3 |
| R5 - Mixed 10m Air Rifle prone SH2 | | Qualification | 2019-10-15 | 2 |
| R5 - Mixed 10m Air Rifle prone SH2 | | Final | 2019-10-15 | 6 |
| R9 - Mixed 50m Rifle prone SH2 | | Qualification | 2019-10-17 | 9 |
| R11 - 10m Air Rifle Standing Mixed Team SH2 | | Qualification | 2019-10-17 | 1 |
| R11 - 10m Air Rifle Standing Mixed Team SH2 | | Final | 2019-10-17 | 3 |