Imagen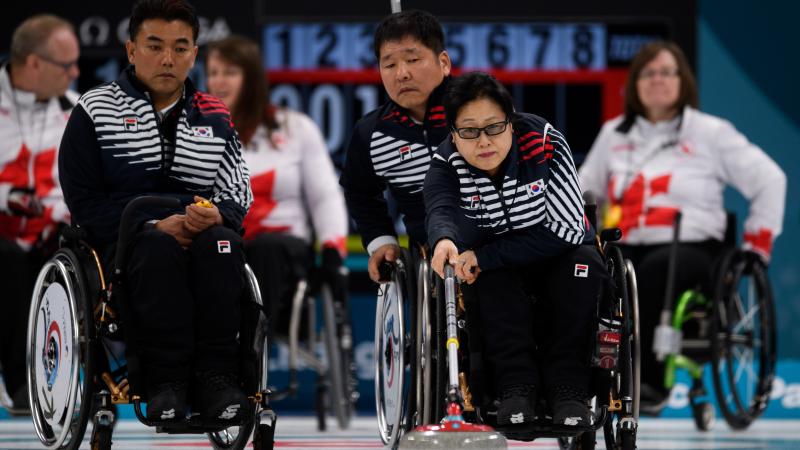 Min-Ja Bang
Wheelchair Curling
Bang competed at her first Paralympic Winter Games on home ice in 2018 and helped South Korea reach the bronze medal game. Unfortunately, they could not overcome Canada in the match and finished off the podium.
Bang was the only female curler on the PyeongChang 2018 squad, and she returns for her fourth World Championships A-Pool, where she will play lead in Stirling, Scotland. Bang has been key in keeping South Korea a medal contender in the World Championship level – she was part of the team that won bronze in 2016 and silver in 2012.
Bang was involved in a car accident in 1993, leaving her paralysed from the waist down. Her sister suggested she visit a rehabilitation centre, where Bang took up handicraft classes and started playing bowls, and eventually wheelchair curling.