10 things we learned about goalball in 2015
We may now be in 2016, but what did last year tell us about the sport of goalball
12 Jan 2016
Imagen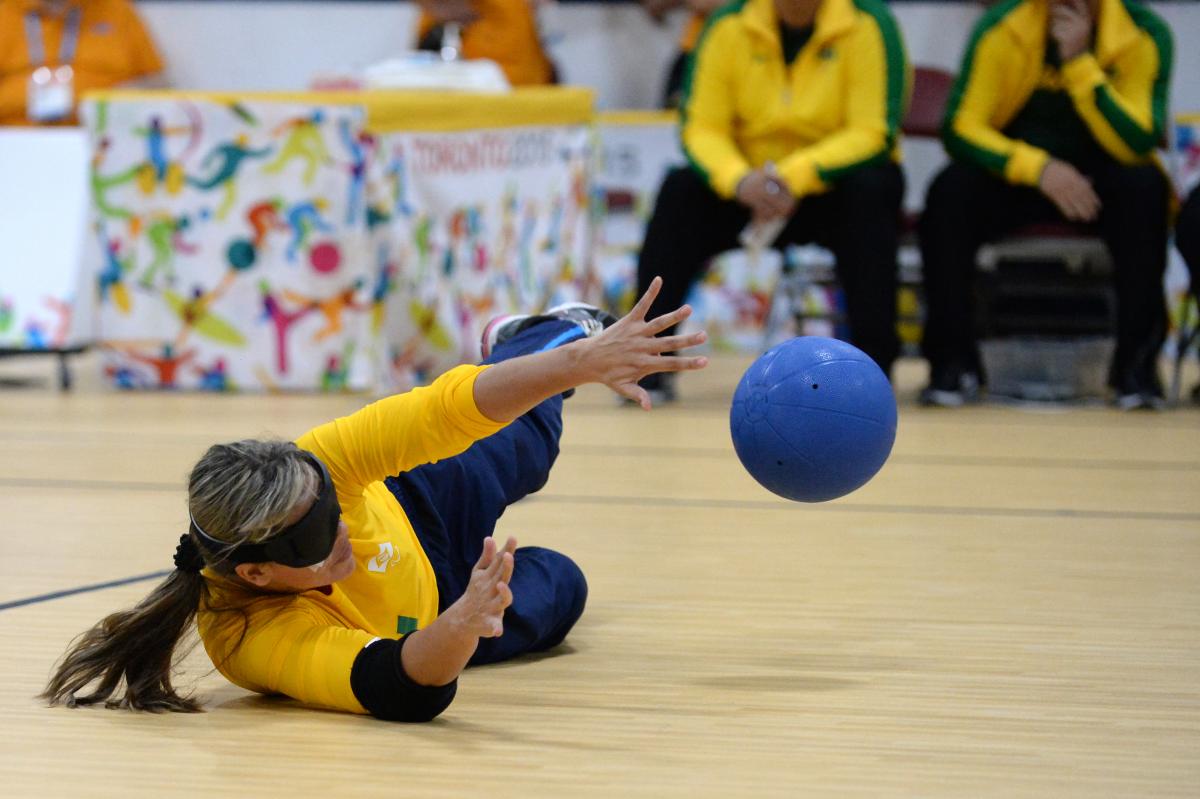 Ⓒ©2015 Jon Blacker
By Rosanna Haroutounian | for the IPC
1. We now have a good idea of which men's teams will be competing at Rio 2016. As hosts Brazil qualify automatically, whilst Finland booked their place after winning silver at the 2014 World Championships, as did the USA. Lithuania and Sweden qualified through the 2015 World Games. China, Turkey, and Canada also qualified as a result of regional competitions, while Germany took one of the remaining spots through a ranking system.
2. The roster of women's goalball teams competing at Rio 2016 is also near completion. It now includes host nation Brazil; the USA, Russia and Turkey who qualified at the 2014 World Championships; Israel and China qualified as a result of the 2015 World Games. Teams from Ukraine, Canada and Japan qualified after winning regional championships.
3. The 2015 World Games in Seoul gave us a glimpse of future Paralympic contenders. Nancy Morin emerged as a star player on Canada's women's team, scoring four of the five goals in the bronze-medal match against Australia. In the men's bronze-medal match between Sweden and Turkey, Sweden's Fatmir Seremeti scored the only two goals to win the game. Israel's Elham Mahamid led the Israeli women's team to gold in the final against China and secured Israel's first major championship win. China was also defeated by Lithuania, 10-3, in the men's final.
4. Turkey are the dominant force in Europe, winning both the men and women's 2015 IBSA Goalball European Championships. The Turkish women won their final against Russia 5-0, while the Turkish men won gold 9-8.
5. Many spectators learned about goalball for the first time this August when Toronto, Canada, hosted the Parapan American Games. It was Canada's first time hosting the Games, now in their fifth edition.
6. Japan and China showed their goalball rivalry is ongoing at the 2015 IBSA Goalball Asia/Pacific Championships. In a replay of the London 2012 women's final, defending Paralympic champions Japan won the gold medal after defeating China. China's men's team, meanwhile, defeated Iran 8-4 in their final to win gold.
7. Thailand showed it is an upcoming goalball contender at December's 8th ASEAN Para Games in Singapore. Both Thailand's men's and women's teams celebrated gold-medal wins after defeating Malaysia and Lao, respectively.
8. Up-and-coming goalball talent emerged at July's fifth IBSA World Youth Games, in Colorado Springs, USA. Eleven boys and girls' teams representing seven counties and the future of goalball competed in several close matches. The German boys defeated a strong Swedish team, 12-2, in the final match. The Canadian girls emerged as strong competitors in the tournament, narrowly defeating the USA 4-3 to become world champions.
9. Brazil's men's goalball team provided spectators and the city of Rio de Janeiro with a sneak preview of what to expect at Rio 2016 during an exhibition game in September to mark one year to go until the Games. The team demonstrated the sport to media, Rio mayor Eduardo Paes, International Paralympic Committee president Sir Philip Craven, and others. The ceremony showcased the new Future Arena, the venue that will host Paralympic goalball in September.
10. Heading into the New Year, we are already learning of goalball competitions to look forward to in 2016. Maia, Portugal, will host the 2016 IBSA Goalball 2016 European Championships – B, while the Vancouver Goalball Club in Canada is inviting 10 men's goalball teams to compete in the Vancouver Goalball Grand Slam. The International Men's Goalball Tournament, FEDC Invitational Goalball Tournament, and the Pajulahti Games are just some of the other goalball competitions we have to look forward to.