Paralympic podcast "A Winning Mindset" wins at Digiday Media Awards Europe
This is the fourth international award for the Podcast, which recently wrapped up its second season
05 Jul 2022
Imagen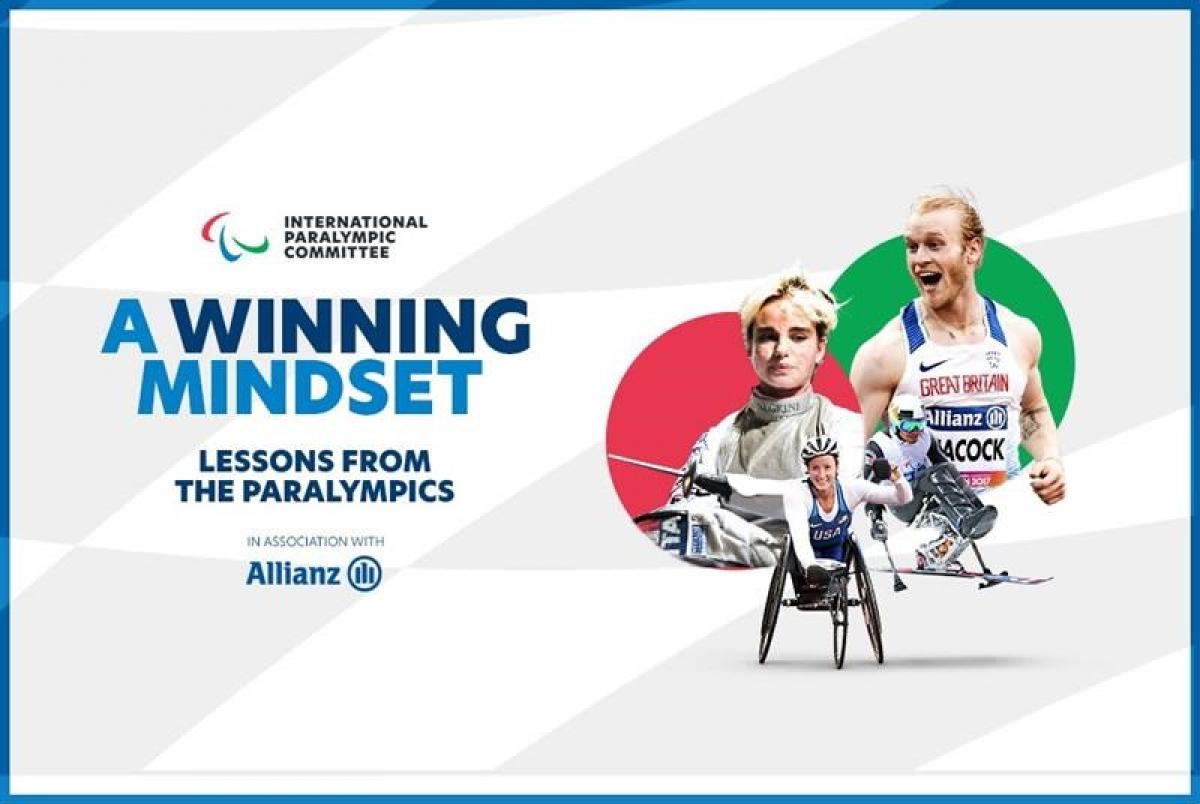 By IPC
The podcast A Winning Mindset, a collaboration between the International Paralympic Committee (IPC) and Worldwide Olympic and Paralympic Insurance Partner Allianz, was named "Best Branded Partnership" at the Digiday Media Awards Europe.
The annual award recognises innovative work in the digital industry with the winners selected by a panel of industry experts. 
In the podcast, Paralympians share their stories with host Andy Stevenson, who also has a disability and has previously reported on the Paralympic Games for BBC and Channel 4. 
The episodes touch on a variety of motivational themes, including well-being, support networks, teamwork and mental health. The aim is to give listeners tools to improve their lives, together with a broader push to promote a truly inclusive society and change perceptions about disability.
"We're delighted to win this award together with Allianz," said Natalia Dannenberg-Spreier, Head of Paralympic Brand and Engagement at the IPC. "A special thank you goes to all the athletes who opened up to tell us their stories. They touched our hearts and gave us strength with stories about their experiences and approach to life. It was also an honour to work with host Andy Stevenson and Two Circles who produced the podcast."
Eike Bürgel, Global Head of Olympic and Paralympic Program Management at Allianz, said: "Winning the Best Branded Partnership award is great recognition for Allianz's 15 years behind the Paralympic Movement. Thank you to the athletes for sharing their inspirational stories and continuing to help us get ready for all life has to offer."
A Winning Mindset recently wrapped up its second season during which Stevenson interviewed 10 Para athletes as well as their coaches, guides and family members.
The episodes have received more than 142,000 listens across various podcast platforms since the podcast launch with an average 4,700 listeners per episode. The average listener review for A Winning Mindset is 4.9 stars.
On social media, posts about the podcast have reached more than 50 million people across the different IPC platforms. The episodes also got more than 27 million video views on Facebook and Instagram in comparison to the seven million views set as the original target. 
"This award recognises the strength of our partnership with Allianz, a long-standing partner of the Paralympic Movement," said Nael Ogden-Smith, Director of Partnership Services at the IPC. "Since 2006, they have supported international federations, National Paralympic Committees and the IPC. This podcast highlights our joint purpose and commitment to highlighting the stories and mindset of Paralympians."
A Winning Mindset was among the winners at the 2021 Digiday Media Europe Awards too, in the "Best Podcast" category. That year it was also named "Best Branded Podcast" at the 2021 Webby Awards and  "Best Sport Podcast" at the 2021 Sport Industry Awards.
To listen to A Winning Mindset click here.