APC announces General Assembly's agenda and logo
The fourth edition of the Asian Paralympic Committee's General Assembly will take place in Bangkok, Thailand, between 28-29 November.
05 Nov 2016
Imagen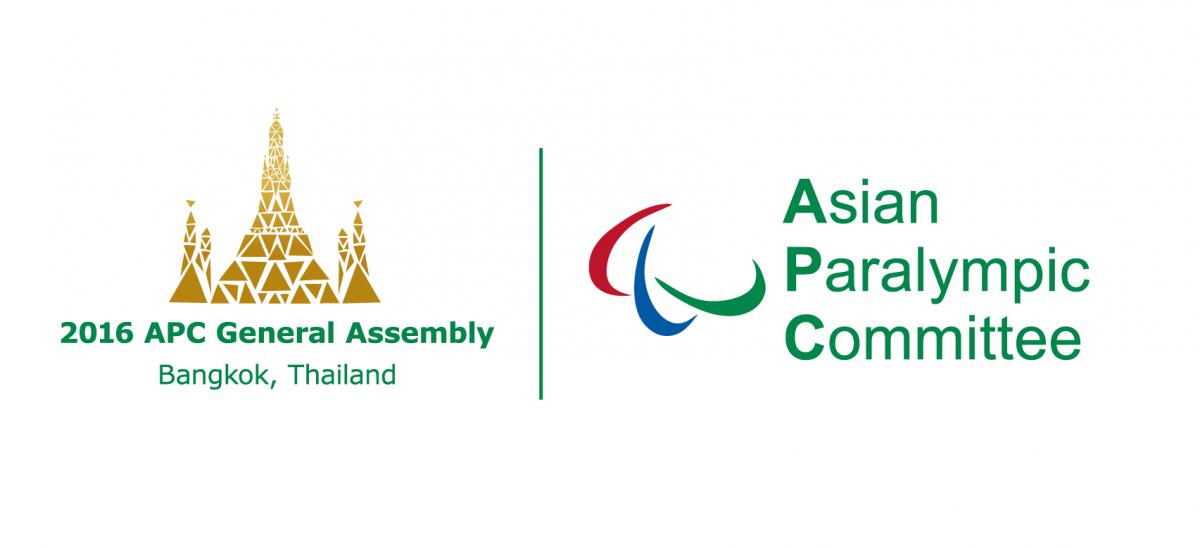 By Asian Paralympic Committee
The Asian Paralympic Committee (APC) announced the agenda and unveiled the logo for the fourth edition of its General Assembly, which will take place in Bangkok, Thailand, from 28-29 November.
It will be the first under Majid Rashed's presidency, after being elected in December 2014.
More than 100 attendees, including representatives from 31 of the 42 National Paralympic Committees from the region, are expected at the General Assembly.
Athletes and administrators who have contributed to the Paralympic Movement in Asia will also be honoured at the APC Awards Gala Dinner to take place during the event.
At the meeting, the member nations will discuss the APC constitution, receive information on the APC's finances and updates from various Organising Committees of future Games to be held in the continent.
Representatives from the International Paralympic Committee and other International Federations will attend as observers.
The logo has been designed by Brand Oath, an Edinburgh, Great Britain-based branding agency specialised in sports. It represents Wat Arun, the Temple of Dawn, located in Bangkok and commonly used as a symbol for the city.
It features triangles, which represent all the participants coming together at the General Assembly and was inspired by the phrase 'Together we are stronger.'
"Following on from a successful Paralympcis for Asian nations at Rio 2016, the focus has firmly shifted to our region," said Rashed.
"We look forward to discussing with our membership how we can use the next editions of the Paralympic Games and the regional events to drive the progress of the Paralympic Movement in Asia.
"We would like to thank the Paralympic Committee of Thailand for their support in organising this key meeting."