Archery: 12 Facts for London 2012
Here's a list of 12 interesting things you should know about Archery at the London 2012 Paralympic Games.
23 May 2012
Imagen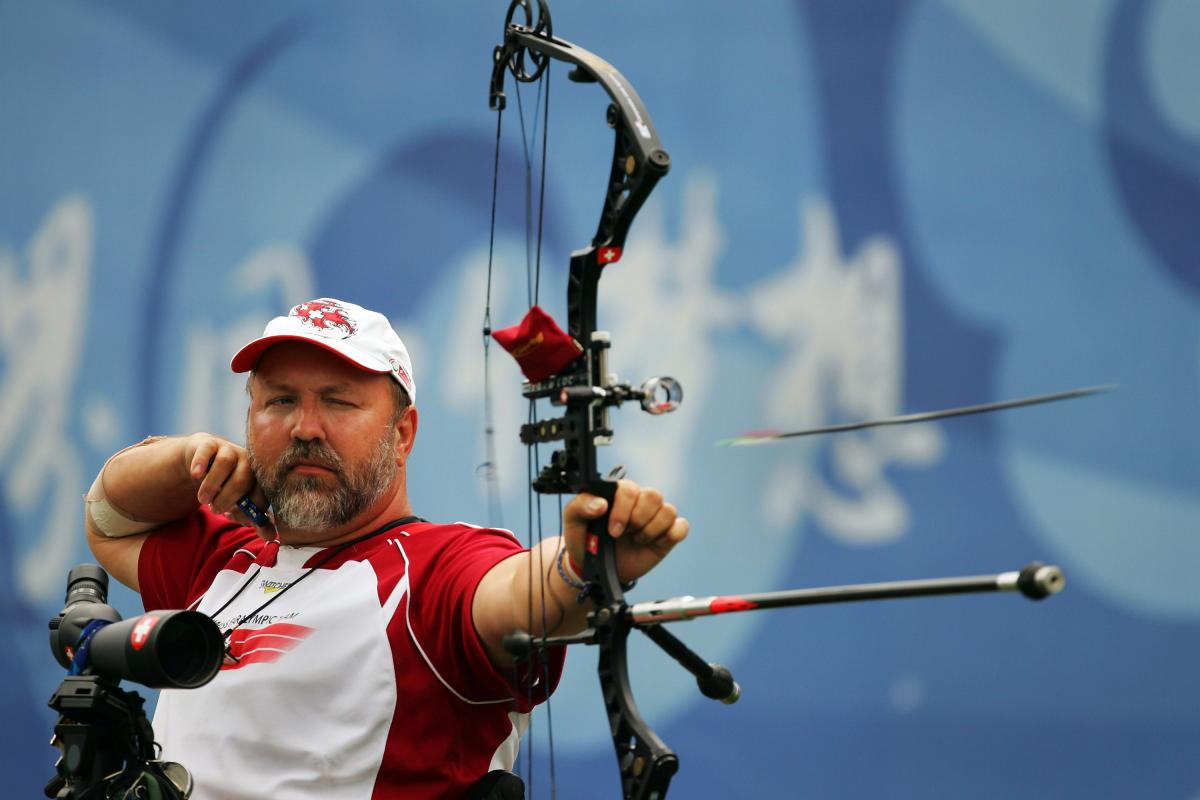 ⒸGetty Images
Archery will be held at the Royal Artillery Barracks at the London 2012 Paralympic Games.
1. Who, what, when?
A total of 140 athletes – 88 men and 52 women – will compete in Archery in London from 30 August – 5 September.
2. Where?
The Archery competition will be staged at the Royal Artillery Barracks, the same venue that will host the Shooting events.
3. Historic roots
Archery has been featured on every Paralympic Games programme since the event began in 1960 in Rome, and it was even featured at the first Stoke Mandeville Games in 1948.
4. Classification
Athletes are grouped into three classifications in Archery: ST (Standing), W1 (Wheelchair) and W2 (Wheelchair). Those in the W2 class have impairments that have less of an impact on their ability to compete than those in the W1 class.
5. Equipment
Competition arrows are made of carbon graphite with an inner tube of aluminum.
6. Making it famous
Spain's Antonio Rebollo shot Paralympic Archery into the big time by famously firing a flaming arrow to light the Olympic Flame at the Opening Ceremony of the Barcelona 1992 Olympic Games.
7. Hitting the target
As with Olympic Archery, targets are 122cm in diameter, with the gold ring at the centre measuring just 12.2cm. Athletes shoot at the target from a distance of 70m.
8. Taking turns
Athletes must shoot 72 arrows in 12 phases of six arrows each, with each athlete allowed four minutes per phase. The total score of all 72 arrows determines the rankings of each athlete.
9. Judging
Scoring officials sit a protected area called a blind. They sit with a spotter, who records each athlete's score with the aid of a telescope.
10. Vocabulary
Boss: The target, which is usually a square black block made of compacted foam to which the target face is attached.
Bowman: An athlete.
Draw: The act of pulling back the bow string in preparation for shooting.
Nock: A notch at the end of an arrow that rests against the bow string.
11. Three to beat
China, Great Britain and Korea led the medals table with two golds apiece at the Beijing 2008 Games, though China also notched three silvers and two bronze to rack up an overall best of seven medals.
12. Original purpose
Paralympic Archery was first established for recreational purposes to help those with a physical disability, but it was quickly found worthy of becoming an elite and competitve sport.