Athletes gather for first-ever Paralympian Reunion
More than 150 athletes gathered together for the first Paralympian Reunion at Guildhall in central London.
08 Sep 2012
Imagen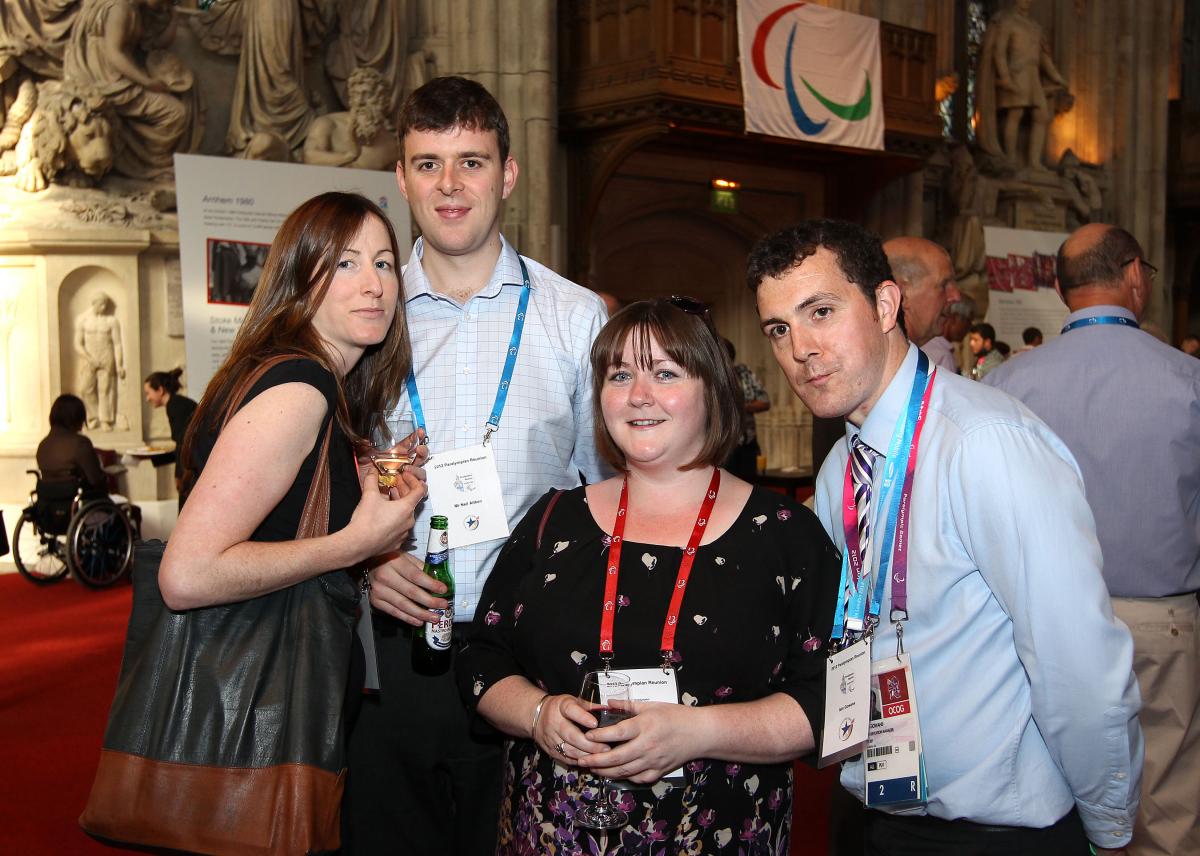 ⒸIPC
"Everything I've ever done since then has kind of revolved around winning that gold medal."
More than 150 athletes from past Games gathered together on Friday (7 September) for the first Paralympian Reunion.
Held at Guildhall in central London, the event was organised by the International Paralympic Committee (IPC) in conjunction with the IPC Athletes' Council.
It brought together athletes and officials from previous Paralympic Games to share stories and celebrate their accomplishments, while at the same time taking in action from London 2012.
The formation of the IPA came after the IPC last year issued a survey to gauge the interest of Paralympians in a reunion, and the response was overwhelming.
The reaction of athletes at the first ever meeting was also hugely supportive.
Margaret Maughan was present at the inaugural Games in Rome 1960, becoming Great Britain's first ever gold medal winner, in archery. Maughan was chosen to light the Paralympic Flame at the start of the London 2012 Games, and was also delighted to be invited to the launch of the IPA.
"I enjoyed lighting the flame, but I'm really enjoying this as well," Maughan said.
"Already I've met about six people that I haven't seen for 20 or 30 years, and that's the whole point of it. We can remember how everything happened.
"To be completely honest it's impossible to compare the first Games to what we have now – everything was a trial back then and we were all learning. Everything was on a much smaller scale."
John Harris competed in five Games between Arnhem 1980 and Atlanta 1996, winning a gold in the discus in Stoke Mandeville in 1984, and also welcomed the move to keep Paralympians in touch with each other.
"I really do hope that the Paralympic reunion will grow and grow after today," Harris said.
"It's been great getting together and sharing memories of what it was it was like when I competed.
"It wasn't quite the same in my day, but none of the athletes today could feel any different from how I did when I picked up my gold medal.
"Everything I've ever done since then has kind of revolved around winning that gold medal."
Sir Philip Craven, IPC President, became the first member to be inducted into the IPA, and welcomed its formation.
"This is the first time that we have taken the step to reunite Paralympians from all over the world," Sir Philip said.
"Not only will it be a chance for people to meet up with old teammates, but also old rivals who they may not have seen since competing against them in previous editions of the Paralympic Games."
Since the first Paralympic Games took place in Rome in 1960, the size of the event has grown significantly.
In London, 4,280 athletes from 164 countries are competing in 20 different sports.