Australia's Gourley has high hopes for skiing Worlds
The 25-year-old has watched hours of race footage to try and pin-point where he can improve to challenge for a medal in Tarvisio, Italy.
23 Jan 2017
Imagen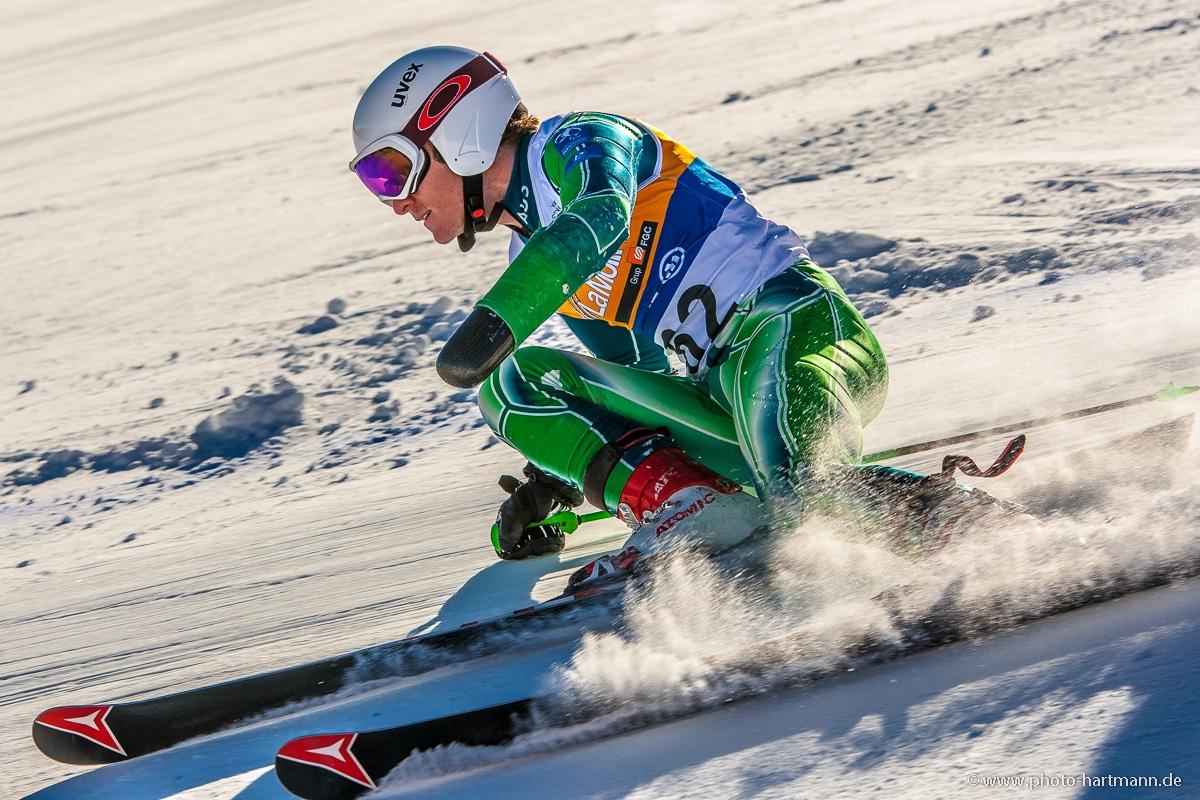 ⒸMarcus Hartmann
After finishing on six technical World Cups podiums this season, Australia's Mitchell Gourley has his eye on a big prize at the 2017 World Para Alpine Skiing Championships in Tarvisio, Italy.
The 25-year-old will line-up alongside world and Paralympic champions in the men's standing between 22-31 January, but is confident he can emerge victorious.
"In terms of the technical, I feel like I can win a medal in the GS [giant slalom] and the slalom," Gourley said. "Ultimately, I want to win the GS, and… I'm confident in my slalom at the moment to be good in the combined as well."
Since making his international skiing debut at the age of 15, Gourley has been learning from his experiences by watching hours of video in the lead up to this year's Worlds.
He often watches film of his races from the past six months and that of his teammates and skiing idols, such as Canadian skier Erik Read.
"[Read] is just really consistent and just a tactically smart kind of skier, which I probably haven't been," Gourley said. "In the early days, I was probably really fast at times, but I didn't know exactly why. Now, I sort of understand the ingredients. When something's off, I can usually fix it based off of that video."
In addition to reviewing tape with coaches and teammates, Gourley has recently started watching more films by himself.
"If there's something that is not quite clicking, I will often go back to days where I know it was working and try to figure out what went wrong or why it didn't work," he said.
Although he admits the videos can be hard to watch, the Australian said it has helped him set new goals for Tarvisio 2017.
"Now, I sort of see the expectations across all events. I think I can go out there and win every race," he said. "In a few ways, I probably turned myself inside out [at the start of my career] to find different ways, trying to reinvent the wheel.
"I've got to a point in my tactical skiing that I don't necessarily have to do that anymore. I just got to have more confidence in my ability to ski fast enough."
Gourley started the 2016-17 season by winning his first World Cup race since 2013 in the giant slalom. He added to that by finishing in the top three twice more, and he wants to build off his successes.
"I feel like I've only found my best skiing in a couple races [this year], and I just haven't quite nailed it," Gourley said. "I know if I can do that, then I'm going to be fast at the moment. I have trust in my skiing that I probably never had before."
Gourley is also looking forward to carrying that momentum to the PyeongChang 2018 Paralympic Winter Games Test Event from 9-18 March.
Between 22-31 January all races from Tarvisio 2017 will be livestreamed alongside live results. A full competition schedule is also available.
Downhill gets underway on Wednesday (25 January).