Australians, We Want You: Coe
Personal Invitation to Australian fans by Lord Sebastian Coe
27 Sep 2011
Imagen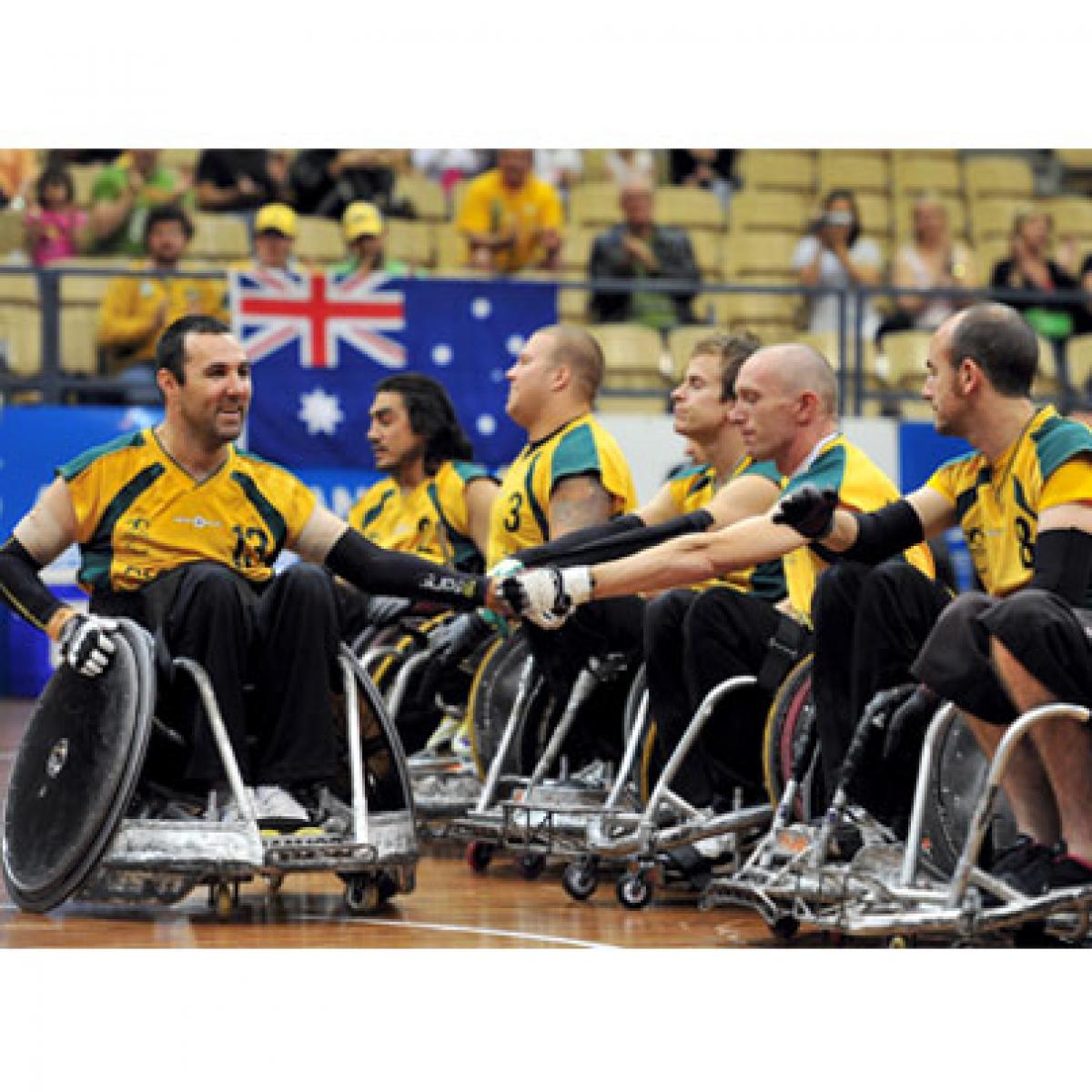 By IPC
"I am delighted to have this opportunity to invite Australians to the Paralympic Games in London next year."
Lord Sebastian Coe has extended Australian fans a personal invitation to next year's Paralympic Games in London, urging them to "bring the amazing atmosphere and passion that you bring to all sporting events."
Lord Coe, the Chairman of the London Organizing Committee for the Olympic and Paralympic Games (LOCOG), still has fond memories of the Sydney 2000 Paralympics and is hopeful that London 2012 can create an equally lasting impression.
"I am delighted to have this opportunity to invite Australians to the Paralympic Games in London next year," Lord Coe said.
"We want you to help us build on the amazing, athlete-led celebrations that became a hallmark of competition in the Sydney venues, creating a party atmosphere which radiated out across the city and beyond and made Sydney 2000 such a wonderful, wonderful experience for everyone involved.
"The London 2012 Games will be the next best thing to a 'Home Games' for Australians after Sydney, you can probably expect to hear cries of "Aussie, Aussie, Aussie" erupt every time an Australian athlete or team enters or even just moves inside a London 2012 venue."
With the Australian Paralympic Committee aiming to send its largest, and best prepared team to a Paralympic Games overseas next year, Lord Coe expects the rivalry with Great Britain to be as intense as ever.
Australia has finished fifth on the medal tally at the past two Paralympic Games, while Great Britain is hoping their home fans can lift them to yet another top two finish, after claiming second place at the past three Games.
"Paralympic athletes have captured the imagination of generations of sports fans and young people from all backgrounds, and we are eagerly awaiting the arrival of the Australian team, and the inevitable continuation of the legendary Aussie-Brit rivalry, one of the greatest in international sport," Lord Coe said.
"It will be intense, exciting, colourful and will fill every venue in which the two nations are competing.
"The personal rivalry between Australia's Kurt Fearnley and Britain's David Weir in the men's T54 wheelchair racing is one of the biggest and best in Paralympic sport, and their battle in the men's T54 wheelchair marathon on the final day of competition is shaping up as one of the most eagerly anticipated races at the London Games."
More than 4,200 athletes from 160 countries will compete in 20 Paralympic sports from 29 August to 9 September next year.
With the countdown to the Games opening ceremony now approaching 300 days, Lord Coe said London is ready to welcome the world.
"The Paralympic Games and the Olympic Games are the Everest of sport, and I am pleased to report that we are on track to deliver spectacular Games in London next year.
"We will provide athletes from all participating nations with the opportunity to perform on a grand stage designed for elite sport; a stage that will enable elite athletes from all backgrounds to inspire the world and set new standards that extend the boundaries of sport, of human movement and achievement, of daring and imagination.
"The Paralympic Games has become a showcase for the amazing skills of elite athletes with a disability, helping to change attitudes towards people and groups from all backgrounds in wider society, and I am proud that sport has played an important role in helping to drive this change.
"London 2012's vision has always been to use the power of the Games to inspire change. We want to continue to change attitudes and break down barriers to social inclusion and participation and push the boundaries of what is possible, on and off the sporting field.
"If you come to London next year for the Paralympic Games, you will experience sport like never before. Sport that changes lives," he said.