'Be the Missing Piece' collects ESA award
The sponsorship project continues to receive international recognition after picking up its seventh award.
22 Feb 2017
Imagen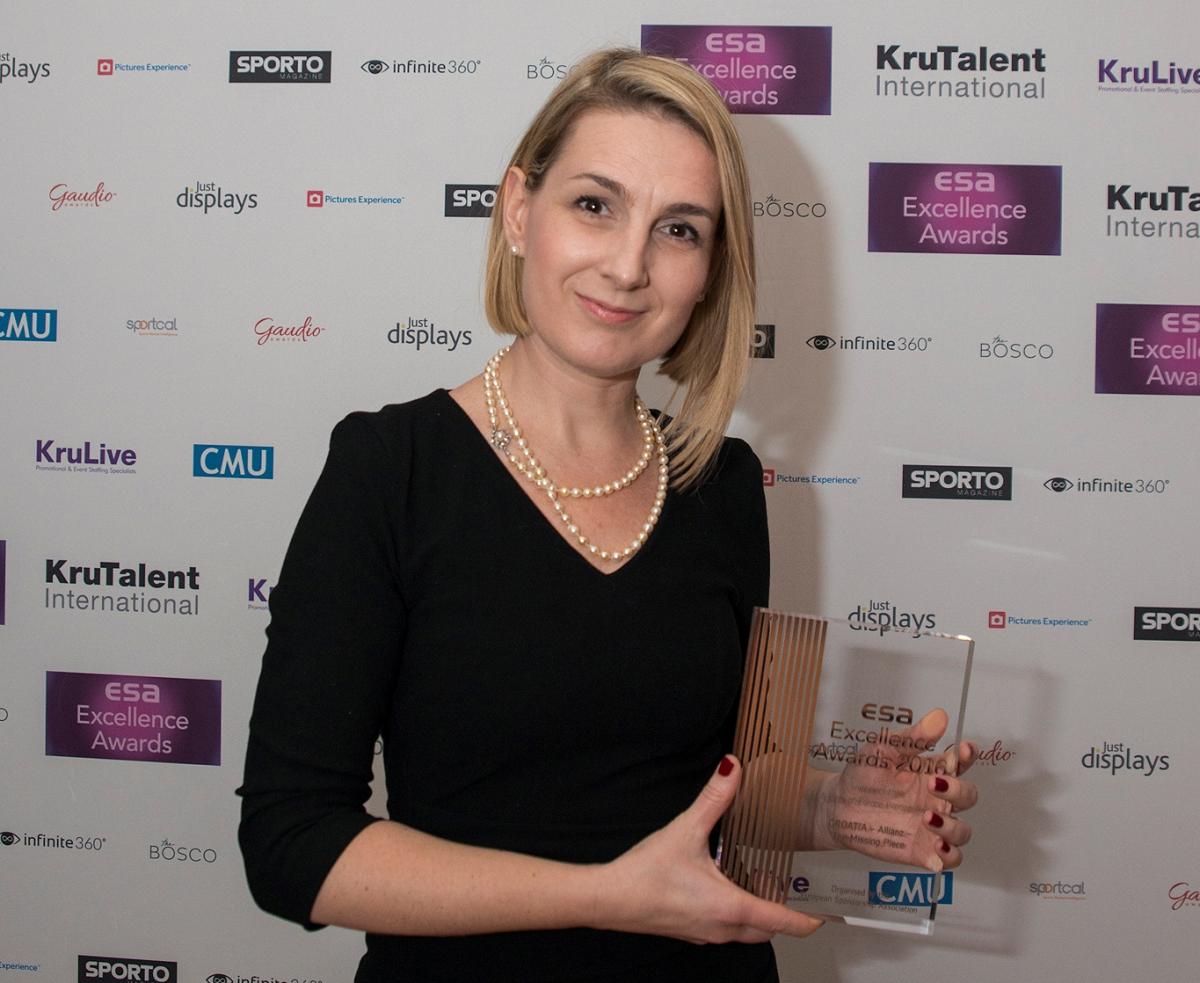 ⒸNPC Croatia
By NPC Croatia
"Such awards are always a good confirmation that what we're doing is relevant and leaves a visible mark."
The awards continue to pile-up for 'Be the Missing Piece,' with the latest from the European Sponsorship Agency (ESA) Best of Europe Bronze Award.
The sponsorship project, implemented by the National Paralympic Committee (NPC) of Croatia and Allianz Zagreb, collected the award during the annual ceremony of the 2016 ESA Excellence Awards on 9 February.
"We are pleased that our project has been recognised at the international level. Such awards are always a good confirmation that what we're doing is relevant and leaves a visible mark. It motivates us that through new similar projects we continue to contribute to building a better and more tolerant society," said Allianz Zagreb Head of Corporate Communications Vanja Bzik after receiving the news that they won the award.
The ESA Best of Europe Award is one of the most prestigious in the world of sponsorship. It is presented by an independent panel of European expert judges.
Be the Missing Piece was in competition with projects from 10 European countries – Great Britain, France, Russia, Ireland, Sweden, Belgium, Netherlands, Finland, Slovenia, and Serbia.
The aim of this project was to build a more tolerant society and promote the Paralympic values of courage, determination, inspiration and equality.
In the lead-up to the Rio 2016 Paralympic Games, Allianz Zagreb organised a series of activities to raise awareness of Para sports, inviting the media to give Para athletes the recognition they deserve.
The campaign was named Be the Missing Piece because it seeks to get more people involved in Para sports as additional support for the athletes, and it was created by sponsorship consulting company Vetturelli in cooperation with Allianz Zagreb.
This is the seventh award Be the Missing Piece has won, including the AHK Innovation Award from the German-Croatian Chamber and The Best SPORTO sponsorship of Croatia in 2016.