Bochet, Salcher finish with double wins
The World Cup in Tignes concluded with two super-G events.
29 Jan 2016
Imagen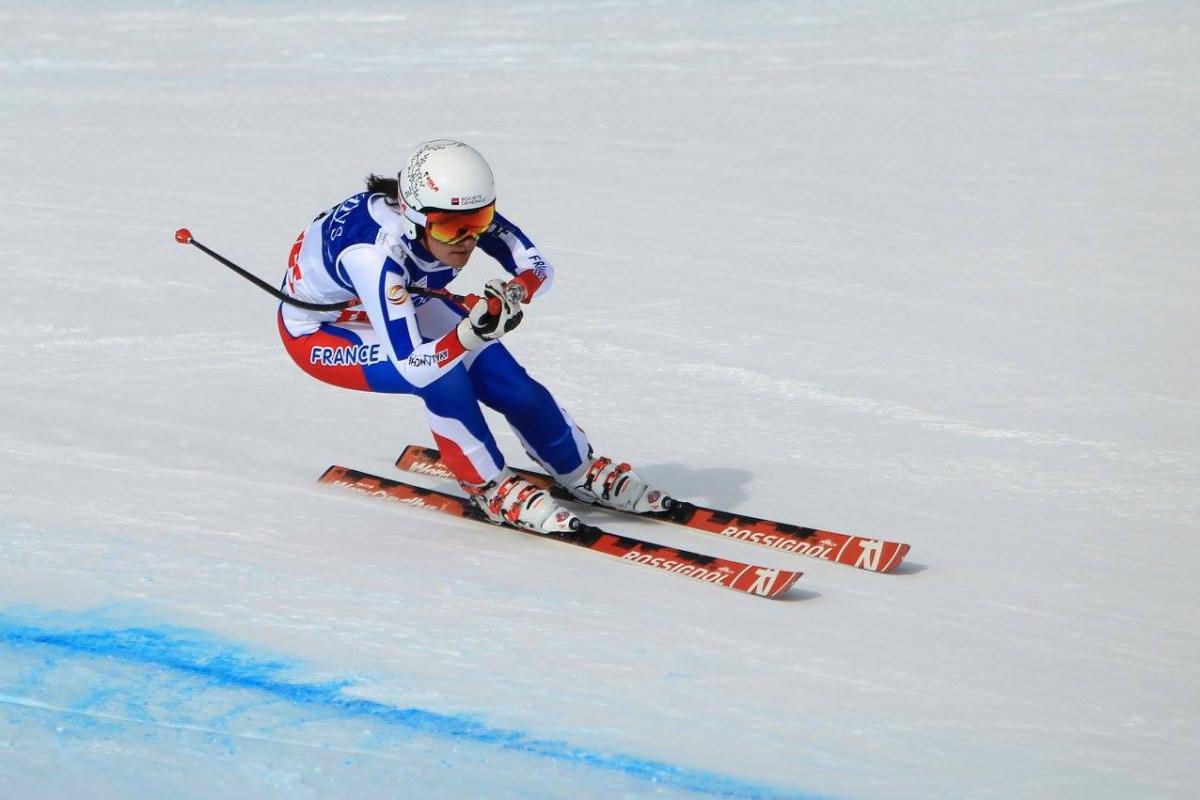 ⒸSki Handisport
Marie Bochet remains unbeaten so far this season in the women's standing after winning both super-G events on Friday (29 January), the final day of competition at the IPC Alpine Skiing World Cup in Tignes, France.
The French Paralympic and world champion finished the first super-G race in 1:29.15, which was 3.64 seconds ahead of second-place finisher Andrea Rothfuss of Germany. Canada's Alana Ramsay came in third (1:40.03).
Bochet was nearly one second quicker in the second race, clocking 1:28.14 and again handing Rothfuss (1:31.73) the runner-up spot. The Netherlands' Anna Jochemsen (1:35.35) took the third spot.
Bochet was not the only skier to take double wins on Friday.
Markus Salcher swept the speed races in the men's standing. The Austrian Paralympic champion won the first race (1:23.47) nearly three seconds ahead of Australia's Mitchell Gourley (1:26.44), followed by New Zealand's Adam Hall, who was just short of second after finishing in 1:26.62.
The second super-G race was too close for comfort for Salcher, who was just 0.45 seconds quicker than Russian world champion Aleksey Bugaev (1:23.96). Hall (1:25.20) rounded out the podium taking third.
Results were flipped in the men's visually impaired.
Italy's Giacomo Bertagnolli, with guide Fabrizio Casal, stood atop the podium in the first super-G race (1:22.44), pushing the Canadian brother-duo of Mac Marcoux and guide BJ to second (1:24.48). Russia's Ivan Frantsev and his guide German Agranovskii took third (1:26.01).
The Marcoux brothers found success later in the day, winning race two in 1:23.95, as Bertagnolli and Casal took runner-up (1:25.36). Slovakia's Miroslav Haraus and guide Maros Hudik were 0.06 seconds off second place with a time of 1:25.42.
The USA reached the podium twice in the men's sitting. Andrew Earl Kurka won the first super-G race in 1:23.73, followed by Austria's Roman Rabl (1:24.13) and then France's Yohann Taberlet (1:24.76).
New Zealand's Corey Peters (1:22.57) was the victor in the second men's sitting race, while Rabl (1:24.57) took his second podium finish of the day. The USA's Tyler Walker (1:24.90) rounded out the podium with third.
Germany's Anna-Lena Forster left with two podium finishes in the women's sitting, posting 1:37.17 in the first race for runner-up and taking the second race in 1:36.61. Japan's Momoka Muraoka (1:35.35) won the first race, and the USA's Laurie Stephens (1:38.91) came in third.
Belgium's Eleonor Sana with guide Chloe Sana clocked 1:43.52 in the second super-G race for women's visually impaired.
Full results can be found at www.paralympic.org/alpine-skiing/calendar-and-results, and updated rankings are at https://www.paralympic.org/alpine-skiing/rankings.
Pictures are available @IPCAlpine and Facebook.com/IPCAlpine.
The next competition will be a Europa Cup in Stara Planina, Serbia, between 1-5 February, featuring downhill and super combined.