French skiers reveal perspectives on speed races
Downhill training begins at the IPC Alpine Skiing World Cup in Tignes, France, on Monday (25 January).
25 Jan 2016
Imagen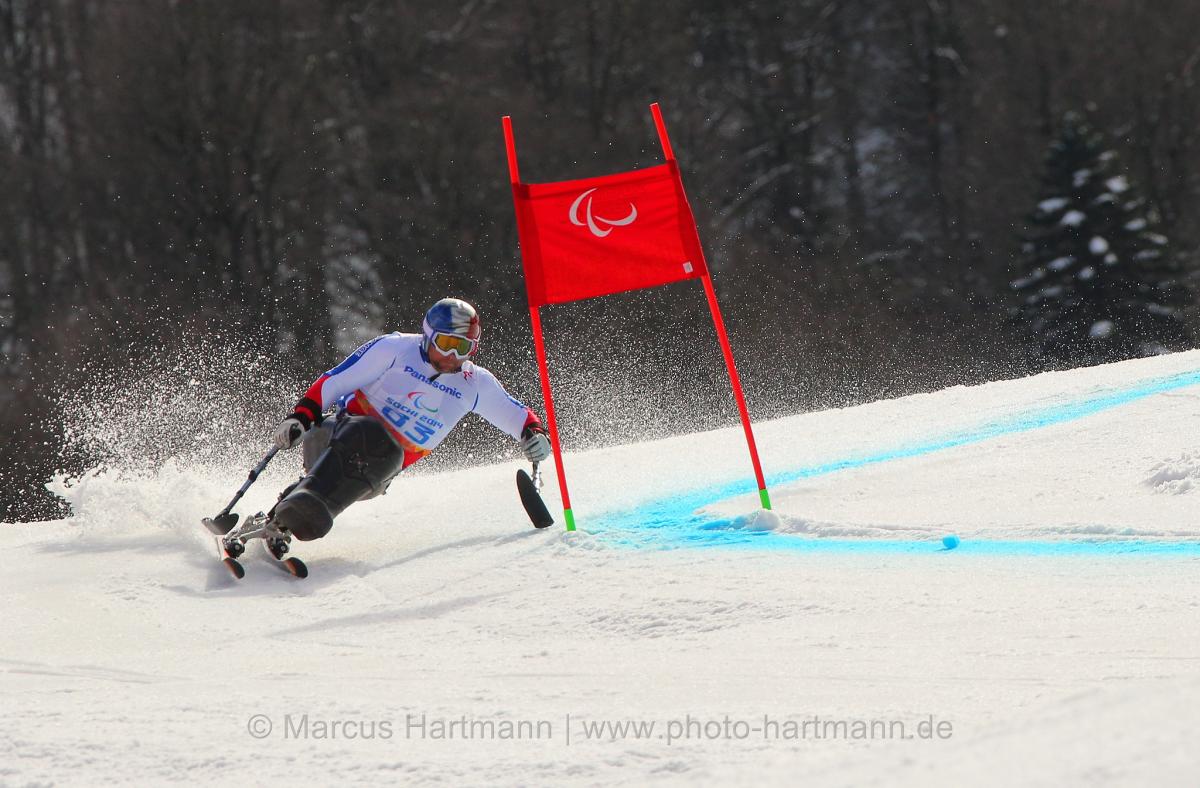 Ⓒwww.photo-hartmann.de
By Ski Handisport
"Tignes is an opportunity to test myself in speed for the first time in the winter. I cannot wait to be there."
After three technical IPC Alpine Skiing World Cups around 60 skiers from 40 countries will begin downhill training on Monday (25 January) in Tignes, France, in preparation for the first speed races of the season.
Amongst them are the host team of multiple Paralympic and World Championships medallist Marie Bochet, Jordan Broisin, Frédéric François and Yohann Taberlet.
Here France's best skiers discuss their aims and objectives for the IPC Alpine Skiing World Cup in downhill and super-G with their coach Christian Femy.
Marie Bochet, 21, women's standing, quadruple Paralympic champion and 11-time World Champion
Bochet: "In essence, I no longer seek victories. I only race to enjoy myself and to apply the technical points during a race that I practiced during training.
"The team arrives in Tignes without having worked in speed. It will therefore act to regain my bearings and my technique!
"Tignes is an opportunity to test myself in speed for the first time in the winter. I cannot wait to be there. "
Femy: "To Marie, the goal is simply to set up her ski as she knows to do it perfectly."
Jordan Broisin, 21, men's standing
Broisin: "Tignes will be my first World Cup in downhill. The objective will be to make good points in the race and apply what I am capable of doing in training.
Femy: "Jordan is the youngest of the team of France. He has great potential but is still learning the level of the World Cup. Tignes is good opportunity to gain experience on the speed disciplines."
Frédéric François, 39, men's sitting, 2015 World Championships silver medallist
Francois: "After a difficult autumn marked by injury, my sensation is back as evidenced by my podium in Tarvisio [slalom[. In Tignes, the objective will be to defend my win from last year, which will not be easy against Japanese skiers Akira Kano, Austrian Roman Rabl as well as Yohann [Taberlet]."
Femy: "Fred was unfortunately not able to train much this fall. However, he has solid experience. If he manages to produce his skiing, a podium is perfectly conceivable. "
Yohann Taberlet, 34, men's sitting, 2013 World Championships silver and bronze medallist
Taberlet: "My goals are simple: to ski and enjoy myself. My podium in the Europa Cup in December and my two fifth places on the World Cup, Kranjska Gora, gave me a lot of confidence. I hope to follow suit and it will give me with the urge to go for the win."
Femy: "After two seasons of disappointment, we are delighted to see Yohann return to his best. He is very motivated and in these conditions, capable of the best."
The World Cup in Tignes begins with two days of downhill training on 25 and 26 January, before downhill racing gets underway on Wednesday (27 January) and Thursday (28 January). Super-G will then conclude competition on Friday (29 January).
Results will be available at IPC Alpine Skiing's calendar and results page and updates will be posted to @IPCAlpine and Facebook.com/IPCAlpineSkiing.