Brazil, Colombia and Cuba act as mentors for Latin America
They have offered financial and/or human support to neighbouring countries over the last decade to help them develop Para sports.
19 May 2017
Imagen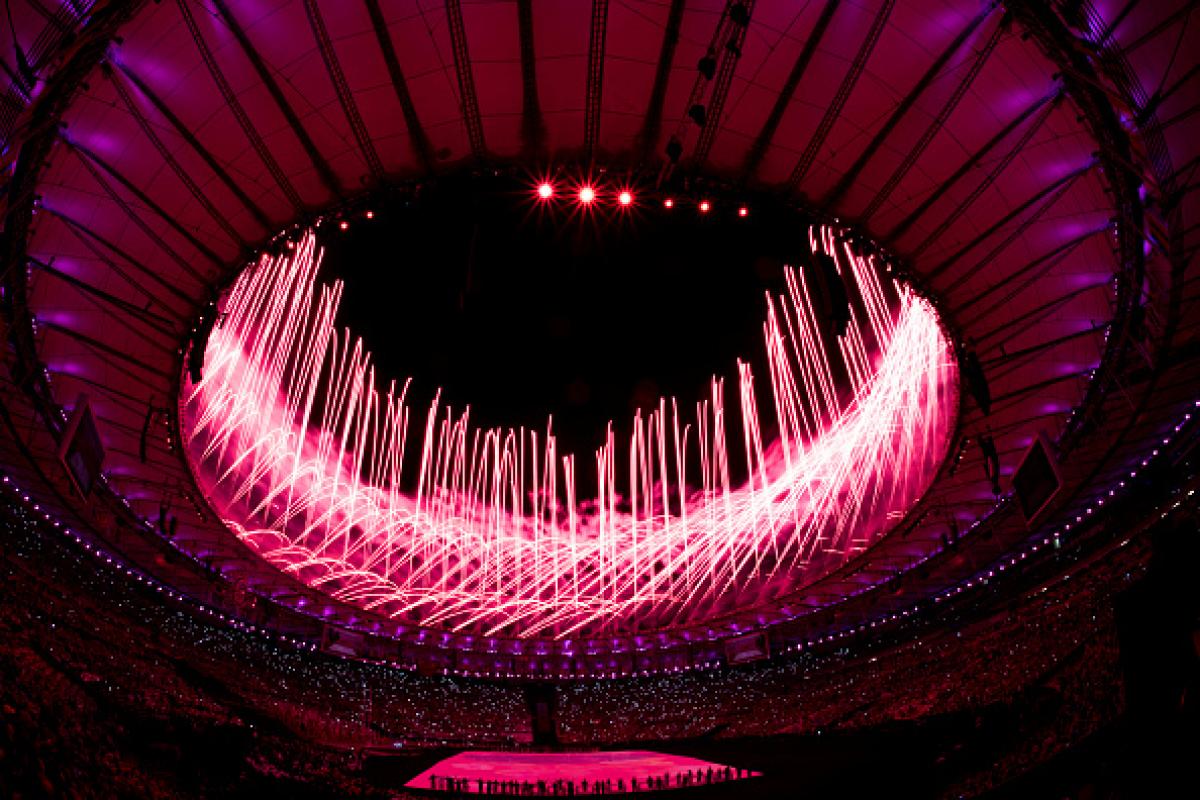 ⒸGetty Images
By IPC
Right after Rio de Janeiro won the bid to host the 2016 Olympic and Paralympic Games in 2009, Brazil began a mentoring process for Latin America, organising workshops, inviting foreign athletes to compete at national events and sending coaches, officials and classifiers to other countries to train their professionals.
This initiative helped many different countries develop and raise awareness of Para sports and, as a result, the level of the region significantly improved.
"Brazil's development is intimately related to the region's development," said Brazilian Paralympic Committee (CPB) Sports Director Alberto Martins.
Brazil has been the top performing Latin American country since the Athens 2004 Paralympic Games, but it was through this mentoring process that they emerged as regional leaders and became a mirror for the rest of the nations.
The 'Road to…' initiatives implemented by the Agitos Foundation, the development arm of the International Paralympic Committee (IPC), in the lead-up to the Toronto 2015 Parapans, Rio 2016 Paralympic Games and Sao Paulo 2017 Youth Parapans were largely supported by the CPB.
Martins added: "We transfer our knowledge and experiences to the other countries in the region, not only in the technical and sporting level, but also when it comes to organisational management."
Last March, Brazil renewed a partnership agreement with the National Paralympic Committees (NPCs) of Chile, Ecuador and Peru. Under its terms, the CPB will continue exchanging information, and technical and organisational knowledge with the other three NPCs to help them develop in various areas.
"Co-operation is in the DNA of the Brazilian Paralympic Committee," said the then-CPB President Andrew Parsons. "Over the last 15 years, we have grown a lot, but it is important to share this with the whole world, and especially with our neighbours.
"Our aim is to help them become self-sustainable so that they can reach a very good level in the near future."
Gianna Cunazza, Chilean Paralympic Committee General Director, said: "This is fundamental to the development of Para sports in Chile.
"Thanks to this agreement, we can take part in different competitions, train our professionals and prepare our teams ahead of the big events, laying the foundations for the growth of the Paralympic Movement across the country."
Colombia
After London 2012, the then-Colombian Paralympic Committee (CPC) President Juan Pablo Salazar was invited to Brazil to learn more about the CPB's structure and how it worked in order to later adapt and implement that same system in his country.
"Colombia is undergoing growth due to many reasons, such as the support of the Government, the administrative and technical capacity, and even the historical moment," said Salazar.
"Brazil has been one of Colombia´s biggest allies in this process. They have opened many doors for us and have been very generous."
Four years later at Rio 2016, Colombia rounded off their best performance ever at a Paralympic Games, winning two golds, five silvers and 10 bronze medals. In 2017, Colombian athletes again shone at the Youth Parapans, finishing second in the medals table behind the hosts, with a record 47 golds, 39 silvers and 25 bronzes.
"Thanks to the effort made by many people and institutions, Colombian athletes have enjoyed success at recent competitions and the country has become a role model," said CPC Sports Director David Acosta.
In 2016, the CPC organised a workshop called 'Talento Latino' (Latin Talent) in Bogota to explain the process they implemented to identify young talents from the grassroots, to representatives from Chile, Ecuador, El Salvador, Nicaragua and Peru.
"With the help of the IPC and the Agitos Foundation, we wanted to help replicate our system in other countries so that they can also develop their grassroots," said Acosta. "Colombia is always willing to share their knowledge with their brother countries from the Americas."
Ecuadorian Paralympic Committee (CPE) President Bayron Lopez added: "Coach Fernanda Lema and CPE Technical Director Santiago Chango went to Bogota representing Ecuador.
"We are now about to implement that system in two different regions in Ecuador, targeting as many people as possible."
Cuba
Cuba is the strongest Paralympic nation in Central America and the Caribbean thanks to first class coaches and professionals.
Some of the world's best Paralympians are Cubans, such as sprinters Omara Durand, Yunidis Castillo and Leinier Savon, and Rio 2016 swimming gold medallist Lorenzo Perez.
"Now we are trying to develop other Para sports in Cuba," said Cuban Paralympic Committee Technical Director Danoy Valdes Rodriguez. "We want people with impairment to take up sports, no matter if they later become an elite-athlete or not."
In March 2016, Cuba organised a training camp for coaches and athletes from the region with the support of the Agitos Foundation. One year later, a record nine Central American and Caribbean countries participated in the Youth Parapans in Sao Paulo, Brazil.
One of the athletes identified in Cuba was Shenely Tromp, who went on to claim Aruba's first medal ever at a Paralympic, Parapan or Youth Parapan American Games in Sao Paulo. Dominican Republic's Youth Parapans athletics multiple-medallist Manuela Santana also had her first international xperience in Cuba.
"To help other countries is part of the Cuban identity," said Valdes Rodriguez. "We want to share what we know with the countries from Latin America and the world who need help."