Brazilian athletes benefit from 'whereabouts' workshop
A successful anti-doping session entitled 'Paralympic Athletes Play Clean' helped clarify questions para-athletes had.
28 Apr 2016
Imagen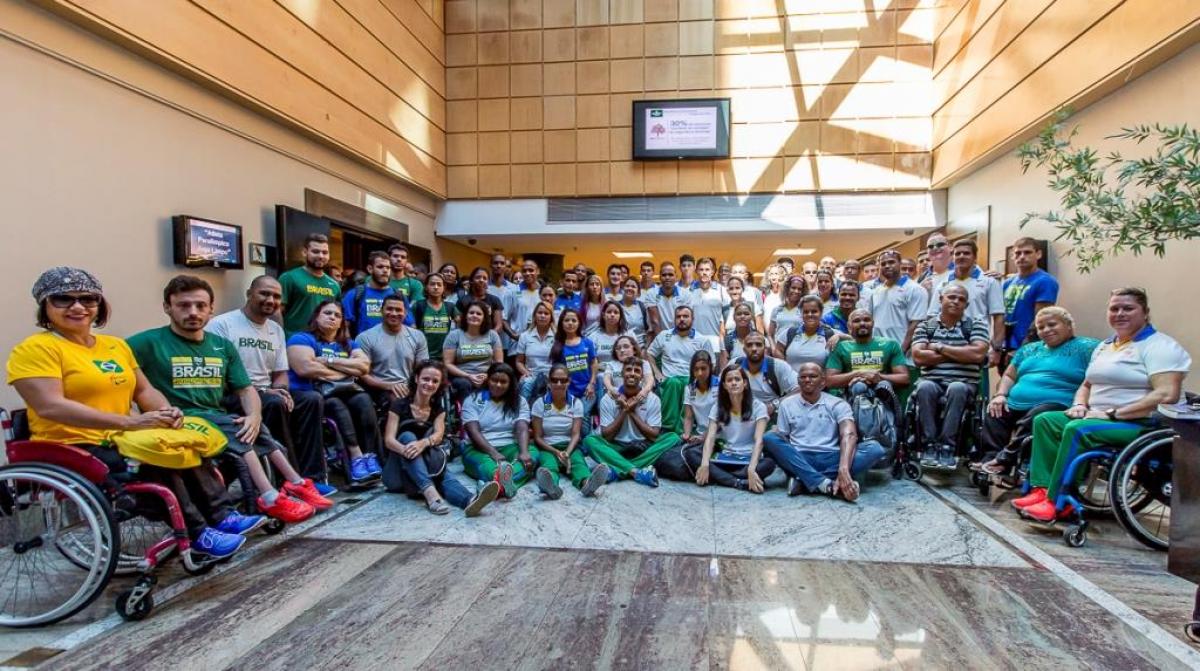 ⒸBrazilian Paralympic Committee
By IPC
"The Brazilian Paralympic Committee has always had 'play clean' as one of its main principles."
World champion sprinter Veronica Hipolito was aware she had to provide her 'whereabouts' to the Brazilian Authority for Anti-Doping Control (ABCD). But she was unsure how specific she had to be, and why it even mattered.
She was not alone.
On 7 April in Sao Paulo, Hipolito just one of nearly 80 of the nation's elite para-athletes who attended a workshop initiated by the Brazilian Paralympic Committee (CPB) in partnership with the ABCD.
Entitled "Paralympic Athletes Play Clean," the workshop was intended to raise awareness on whereabouts requirements – information top athletes must provide about their location as part of anti-doping responsibilities – and how the systems work. It was also aimed to give athletes the opportunity to say how the procedures could be improved.
The engagement and turnout led to a fruitful and informative session.
"We had many questions as for how to fill out the form with information of our 'whereabouts.' It was not clear if we had to give, day-to-day, a specific location of our practice. But now I understand I have to," said Hipolito, 19, who won the women's 200m T38 at the 2013 IPC Athletics World Championships.
Para-athletes on the ABCD's Registered Testing Pool, which consists of the athletes who are required to undergo anti-doping tests, were invited. Almost all attended, including the athletes' coaches.
The workshop began with an explanation of the World Anti-Doping Agency (WADA)'s anti-doping rules, system and then the creation/role of ABCD. After the introduction, there was a guide training were ABCD helped all the athletes fill out their information.
"The Brazilian Paralympic Committee has always had 'play clean' as one of its main principles," Edilson Alves da Rocha, the CPB's technical director said. "It is part of this standard to work along our athletes for them to understand the rules and the importance of the anti-doping control."
ABCD's creation strengthened even more the doping control in Brazil, and that's why this kind of workshop is so important. We need to raise the awareness among our athletes to the matter and make sure they understand their obligations and the procedures. Now we expect them to know how to act when an ABCD's representative shows up to test him either at his house or training facility.
"The Brazilian Paralympic Committee fully supports all forms of doping control, either promoted by the ABCD or the World Anti-Doping Agency or the International Paralympic Committee."
There was also a specific session for athletes with visual impairments, where they could understand the system and its accessibility.
The questions raised by the athletes also helped the ABCD become aware of the difficulties the athletes have with 'whereabouts.'
"I also didn't quite understand how it worked with the one-hour period I had to give my location and be available to be tested, which could have led me to be notified," Hipolito said. "Now I understand it completely."