Cable 2015 set to welcome world's best para-Nordic skiers
Competitions at the 2015 IPC Nordic Skiing World Championships begin on Saturday (24 January).
23 Jan 2015
Imagen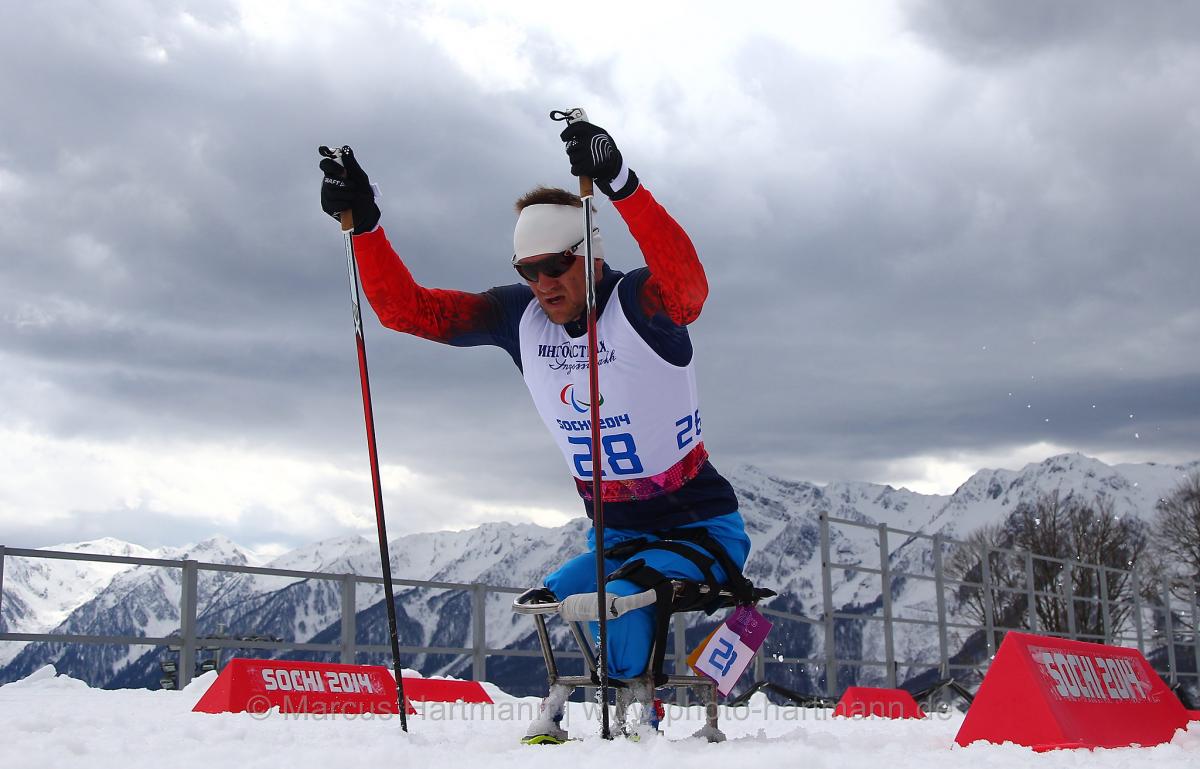 Ⓒwww.photo-hartmann.de
By Robert Murray | For the IPC
"We are sure that we will have a good competition. That is what our goal is and what our task is"
Nordic skiers from around the globe are putting the final touches to their preparations for the 2015 IPC Nordic Skiing World Championships in Cable, Wisconsin, USA, which begin on Friday (23 January) with the Opening Ceremony.
In total, 135 athletes from 15 countries will compete to stand on top of the podium in one of the 38 events over seven days of biathlon and cross-country skiing.
Before the medals can be handed out, the support team for Cable 2015 has been busy preparing the various courses, perfecting every detail under the watchful eye of Technical Delegate Hans Peter Neeser.
"We are sure that we will have a good competition," Neeser said. "That is what our goal is and what our task is. Because we have good profiles and good courses the best will win."
With more snow expected in the local forecast, Neeser was remaining alert to keep the courses fast and competitive, saying he wanted to provide competitors with the atmosphere of a Paralympic Games throughout the entire event.
From Saturday (24 January), Russia's six-time Sochi gold medallist Roman Petushkov will look to set out his stall for another record haul in the men's biathlon and cross-country sitting. Canada's Chris Klebl will be aiming to prevent the Russian from sweeping the board as he did in Sochi.
German Paralympic champions Anja Wicker and Andrea Eskau will also be on the hunt for podiums in the women's biathlon sitting.
US teammates Oksana Masters and Tatyana McFadden, both medallists at their first Winter Paralympic Games in Sochi, will be aiming to delight the home crowds in the women's cross-country sitting events.
Petushkov's teammate Nikolay Polukhin headlines the men's visually impaired, looking to retain his three biathlon world tiles with guide Andrey Tokarev. Compatriot Paralympic champion Iuliia Budaleeva will line-up in the women's cross-country and biathlon, guided by Tatiana Maltseva.
Finland's Maija Jarvela, fresh from her World Cup win in December, will aim to break the dominance of Russia's double Paralympic champion Alena Kaufman in the women's biathlon standing.
Sweden's long distance Paralympic champion Helene Ripa and reigning world champion Oleksandra Kononova will go head-to-head in the women's cross-country standing events.
The men's equivalent will feature a face-off between Norway's long distance champion Nils-Erik Ulset, Russia's Azat Karachurin and Ukraine's Ihor Reptyukh.
At the last World Championships in 2013, Russia finished on top of the medals table with 56 medals, 22 of them gold, following up by winning 24 of a possible 38 golds at the Sochi 2014 Paralympic Winter Games.
Competition at Cable 2015 begins with biathlon sprints on Sunday (24 January) and conclude on 1 February with middle distance cross-country.
Live results will be available here.
A livestream will be shown at www.cable2015.com. All competitions begin at 10am (CST) every day, with rest days on 26 and 29 January.
Low resolution pictures will be available at the Paralympic Flickr account and high resolution versions are available on request via ipc.media@paralympic.org.