Canadian Paralympic Committee elect new President
At its 2017 Annual General Meeting a new board of directors was elected for the next four years.
20 Apr 2017
Imagen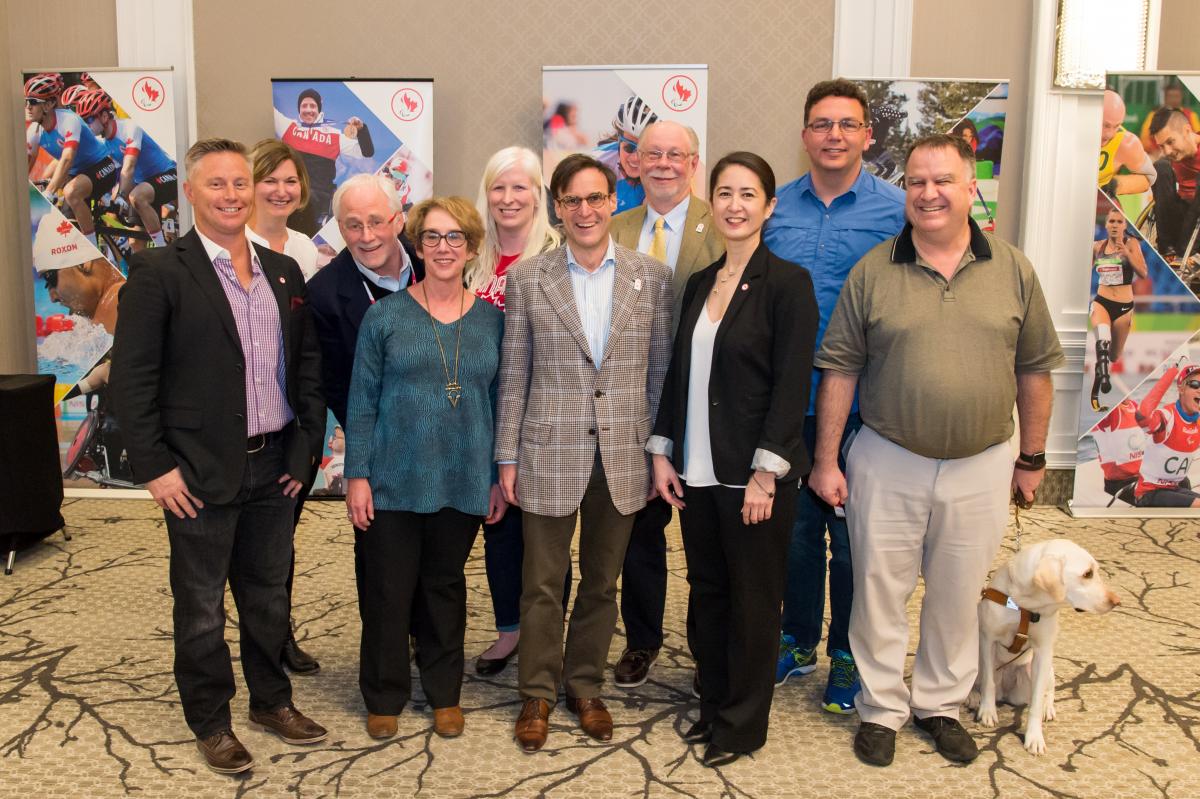 ⒸCanadian Paralympic Committee
By Canadian Paralympic Committee
"The Canadian Paralympic Committee is at a turning point."
The Canadian Paralympic Committee elected a new board of directors including a president, a vice-president and seven directors at the 2017 Annual General Meeting in Ottawa. All will serve four-year terms, from 2017 to 2021.
Marc-André Fabien is the new president of the Canadian Paralympic Committee. He takes over from Dr. Gaétan Tardif, who was president the past four years. A seasoned lawyer, Fabien is a senior partner at Fasken Martineau and has been with the firm since 1982. He has been involved in Paralympic sport for over 20 years as a fundraiser, board member, fan and supporter.
Fabien was previously on the Canadian Paralympic Committee's Board of Directors from 1998 to 2006, including a term as vice-president, as well as the Paralympic Foundation of Canada Board of Directors from 2010 to 2012 and again since 2015. He specialises in commercial and shareholder litigation, securities-related litigation and criminal prosecution, as well as litigation involving the federal, provincial and municipal governments.
"The Canadian Paralympic Committee is at a turning point," said Fabien. "As an organisation, CPC and its member sports need to work together even more closely to achieve the following goals: increase the recognition of Para sports, develop the grassroots level, bring and organise international Para sport events to Canada, maintain government funding and become closer to the business community to increase private funds."
CPC's new vice-president is Gail Hamamoto. Hamamoto is the Executive Director of BC Wheelchair Sports Association, previously serving as the Director of Sport Development for the association from 1998 to 2012. A Board member of the Canadian Paralympic Committee since 2009, Hamamoto's involvement as an athlete, coach, official, volunteer and sport administrator spans more than 25 years of professional experience, including strategic planning and governance, sport technical decision making, multisport Games and government relations.
"Over the last quadrennial, the increase in the profile and professionalism of the Paralympic Movement has been unprecedented," said Hamamoto. "I believe in the holistic development of our athletes, to support both their physical and mental health and the transition to life after competing, in a way that honours all they have given to represent our country."
Also elected were seven Directors of the Board. They are: Rem Langan, Ellen Waxman , Robert Fenton, Andrea Carey, Rick Baker, Tyler Mosher, Dr. Lindsay Bradley. Fenton, Mosher and Bradley are new members of the Board, while Langan, Waxman, Carey and Baker are returning to the Board.
Outgoing Board members include President Gaétan Tardif, Vice-President Debbie Low and Treasurer Jim Westlake.
Athlete representative Chelsey Gotell and coaching representative Stephen Burke are also Board members appointed by their respective committees. Gotell is Chair of the Athletes' Council of both the Canadian Paralympic Committee and the International Paralympic Committee. She is a three-time Paralympian in swimming, 12-time Paralympic medallist and student in osteopathy. Burke is a cycling coach for the 3433 Sport Performance Centre in Calgary.