Choi leads Korean-dominated performance
Jongchui Choi won two of South Korea's four gold medals in the IPC Wheelchair Dance Sport New Taipei City Cup Open.
13 Jul 2015
Imagen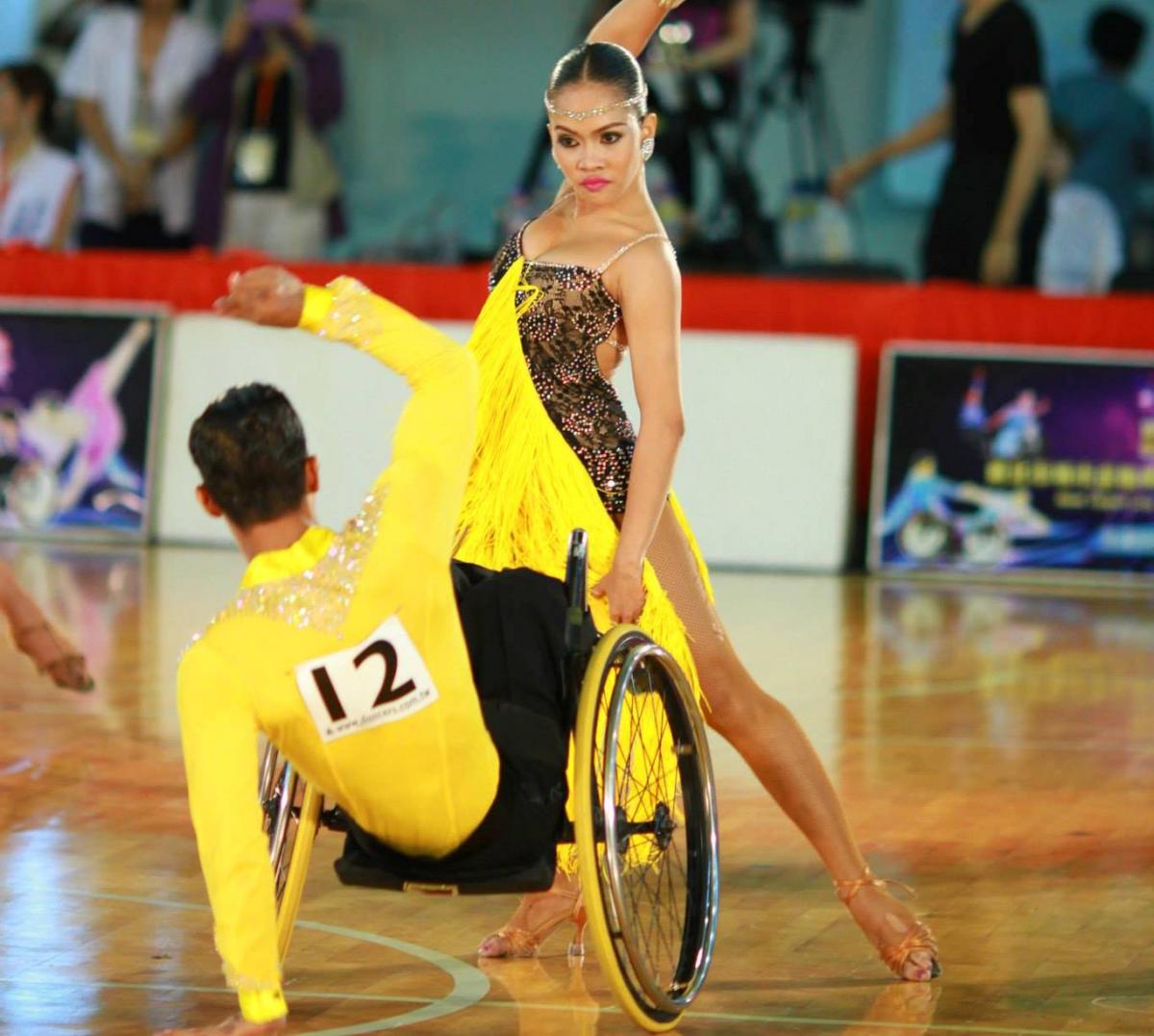 ⒸNPC Chinese Taipei
By IPC
Jongchui Choi helped South Korea steal the show at the 2015 IPC Wheelchair Dance Sport New Taipei City Cup Open which wrapped up on Sunday (12 July), winning two of his country's four gold medals.
Choi impressed the judges in the men's single class 1 and 2, and then paired with Chaeyoung Son in the combi freestyle class to capture gold in both events. In total, South Korea collected 10 medals at the competition which featured seven events.
It was a refreshing performance from Choi, who showed he is still in good form after winning the duo standard and duo Latin (both class 2) at the Incheon 2014 Asian Para Games.
He scored the most points in the men's single, beating compatriots Youngho Lee and Sungbeom Kang into the silver and bronze positions, respectively. In the combi freestyle, Choi and Son also handed their compatriots Changwoo Han and Jini Ryu the silver, while Azerbaijan's pair of Tamerlan Gadirov and Vusala Karimova won the bronze.
The only event Choi and his dance partner Son did not triumph in was the combi Latin. The pair took bronze, failing to top the performance of compatriots Lee and Eunji Lee. The Philippine duo of Obero Julius Jun and Canoy Rochelle won the silver after making their first appearance in 2015.
Jaewoo Lee and Hye-Jeong Jang dazzled in the combi standard class 1 and 2 to complete South Korea's quartet of wins in Chinese Taipei. The pair out performed home favourites Hsieh Hsiang Yi and Yang Chun-Lan, who had to settle for silver. Hong Kong, China's pair of Choi Man Chun and Lai Kam Mui came away with the bronze.
Though few in numbers at the competition, Russia made their presence known by winning all three events it participated in. Berdnik Aleksandra and Antonov Sergey paired up to capture the duo standard and duo Latin events. The results were huge for the duo who looked to pick up crucial world ranking points.
Taipei's Lin Chung Hung and Hung Feng-May finished second in the duo standard, followed by South Korea's Lee and Hye-Jeong Yang. In the duo Latin, Hung and Feng-May also came in second to the Russians, while Taipei's Hung Tang-Chin and Lin Hsin-Yu rounded out the event in third.
Aleksandra went solo to win the women's single class 1 and 2. She bested Hsin-Yu and Jang, who finished second and third, respectively.
Around 60 dancers from seven countries will used the Taipei City Cup Open as preparation for the recently announced 2015 IPC Wheelchair Dance Sport World Championships, taking place in Rome, Italy, from 6-8 November.
Organised by the Italian Dance Sport Federation, around 160 athletes from nearly 30 countries competed.