Sedakov leads the scores with triple gold in Belgrade
The Russian won all his couples and singles events as his teammates also took a total of seven golds.
11 Jun 2015
Imagen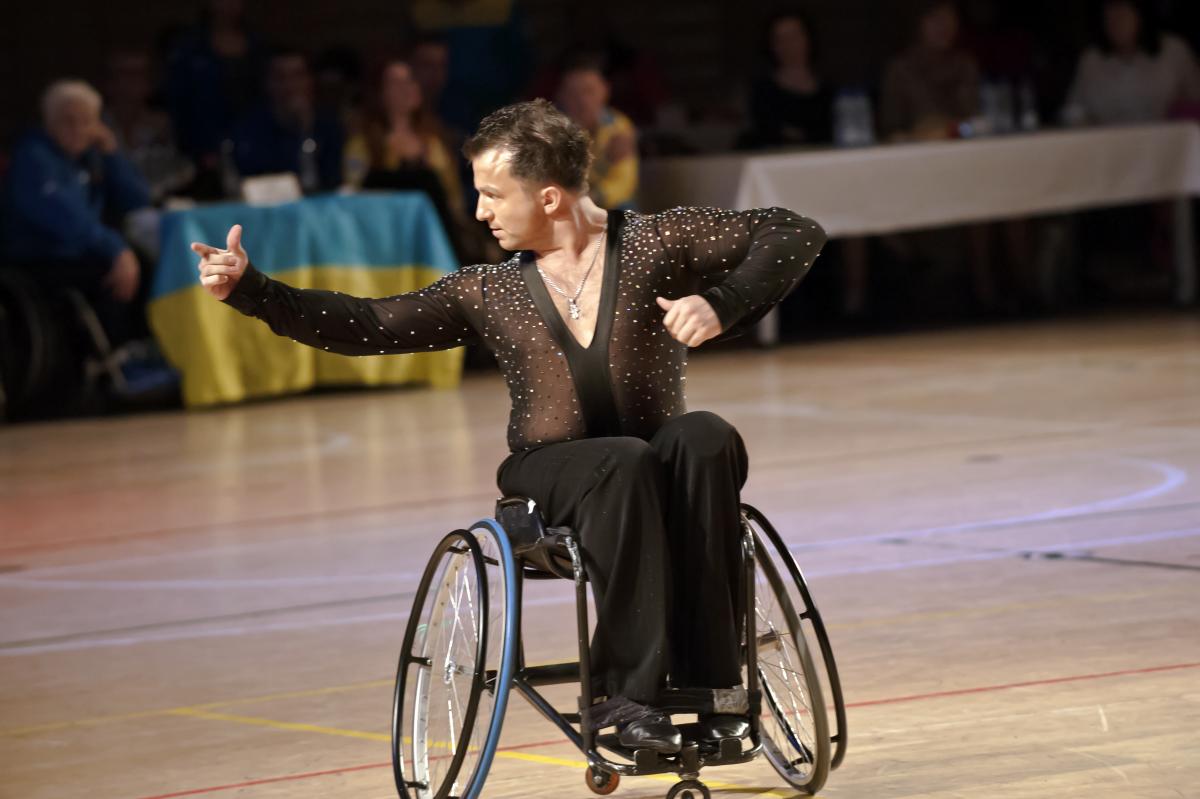 By IPC
The British pairing of Gary Lyness and Paula Moulton also impressed the judges, particularly in the Rumba, leading them to second place.
Russia's Maksim Sedakov danced his way to two perfect scores at the IPC Wheelchair Dance Sport Serbian Open in Belgrade last weekend (6-7 June), to take two golds with partner Svetlana Kukushina and the win in the men's singles.
Sedakov and Kukushina collected the European title in the combi freestyle class 2 back in November, but this time also dazzled the judges in the combi Latin class 2.
Their flawless performance earned them praise from the judges across all five dances in the Serbian capital to land them crucial world rankings points.
The British pairing of Gary Lyness and Paula Moulton also impressed the judges, particularly in the Rumba, leading them to second place.
Aleksandr Bashlykov and Natalia Astakhova, teammates of Sedakov and Kukushina, were third.
Kukushina and Sedakov led a Russian top three in the combi freestyle class 2 to complete their trio of wins. Ekaterina Zvereva and Ruslan Ubilava were second and Astakhova and Bachlykov made it onto th podium again in third.
Sedakov was also in perfect form in the men's singles against Austrian Robert Pleininger.
The women's conventional singles was just as exciting as Russian European champion Galina Ryzkhova faced current Austrian world No.1 Sanja Vukasinovic.
Whilst Ryzkhova dropped some marks for her Samba, Waltz and Tango, the judges thought her Rumba and Jive were exemplary and she was awarded the victory.
The Samba was Vukasinovic's most successful dance, easing her into second place ahead of Ukraine's Nataliia Bespalova.
Ryzkhova also won the freestyle singles wiuth Serbian Snejana Jolic second.
There was further delight for Russia in the duo and combi standard class 2 events, with two golds for Irina Gordeeva.
In the duo standard class 2 with partner Dmitry Torgunakov, Gordeeva only registered two sub-perfect scores across all dances.
There was a close competition for third and second places, with Ukraine's Volodymyr Kernychnyi and Snizhana Kernychnyi and Austria's Patrick Berger and Miriam Labus tying their Viennese Waltz.
However the Kernychnyi's sealed second place with a Waltz and Slow Foxtrot that were preferred by the judges, leading Berger and Labus into third.
In the combi standard class 2, Gordeeva danced to victory with Alexander Lyapin to retain the premier position in the world rankings head of the Slovenian world No.2 pairing of Barbara Samperl and Pirman Klemen. Ukraine's Nadiia Sivak and Dmytro Churchun were third.
Rounding out the competition were the Austrian couple of Brigitte Kroell and Werner Kaiser in the duo Latin class 1.
They finished ahead of Berger and Labus after an impressive Paso Doble.
The next stop for dancers is the IPC Wheelchair Dance Sport New Taipei City Cup Open from 11-12 July.