Kroell and Kaiser aim for top of the world
The Austrian dancers are amongst the best in the world, but want to capitalise on their performances in 2015.
03 Jun 2015
Imagen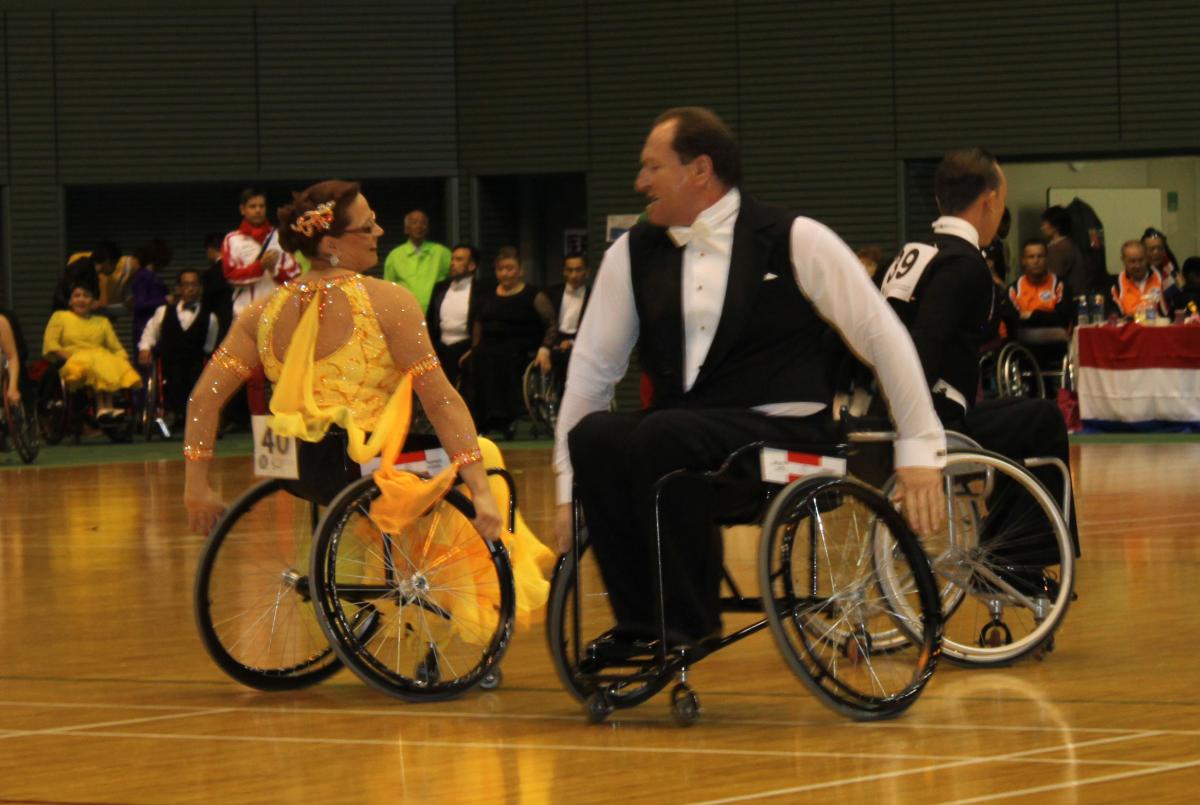 ⒸIPC
By Maria Karvouni
The Austrian pairing of Brigitte Kroell and Werner Kaiser have already experienced success in IPC Wheelchair Dance Sport, but have revealed they are hungry for more ahead of the 2015 Serbian Open Championships from 6 June.
Their devotion to dancing led them to the final round of the 2014 IPC Wheelchair Dance Sport European Championships in Lomianki, Poland, in November, as well as top five finish in the duo standard class 2 world rankings last year.
"After only five years of training and three years competing at international level, we are very proud to have reached the finals in the duo standard competition of the European Championships," they said.
Kroell and Kaiser's performances have not gone unnoticed amongst their national dance community.
"We have been very proud when we were awarded with the titles of "Vienna Sport Stars 2014" in the categories female and male disabled athlete of the year, last September", Kroell and Kaiser said.
Their next goal is to rank highly at the IPC Wheelchair Dance Sport Serbian Open Championships in Belgrade this weekend (6-7 June) and then September's World Cup in St. Petersburg, Russia.
"We will compete at the Serbian Open and the World Cup, where we want to reach the finals again," they said.
Despite matching the best competitors so early on in their career, the couple are still ambitious. Their will is to show more expression on the dancefloor and to be able to better highlight the characteristics of the different dances.
Apart from their hopes as a dancing couple, Kroell, who is the founder and chairperson of their club, Vienna Rolli-Dancedream, also aims to attract more young people to wheelchair dance sport.
They started their career in wheelchair basketball playing together at club level but chose to follow a different path. Kroell was interested in wheelchair dance training taking place in their home city of Vienna and asked her teammate along.
They remain committed to the sport but do not discount a return to the court:
"Now we are fully concentrating on our sports-career in wheelchair dancing, so at the moment there are no plans for other sports. But you never know".
The 2015 IPC Wheelchair Dance Sport Serbian Open Championships take place from 6-7 June.