Croatia's Budetic receives CPRA award
The Paralympic medallist was recognised for his project 'Get started with Branimir Budetic.'
22 Mar 2016
Imagen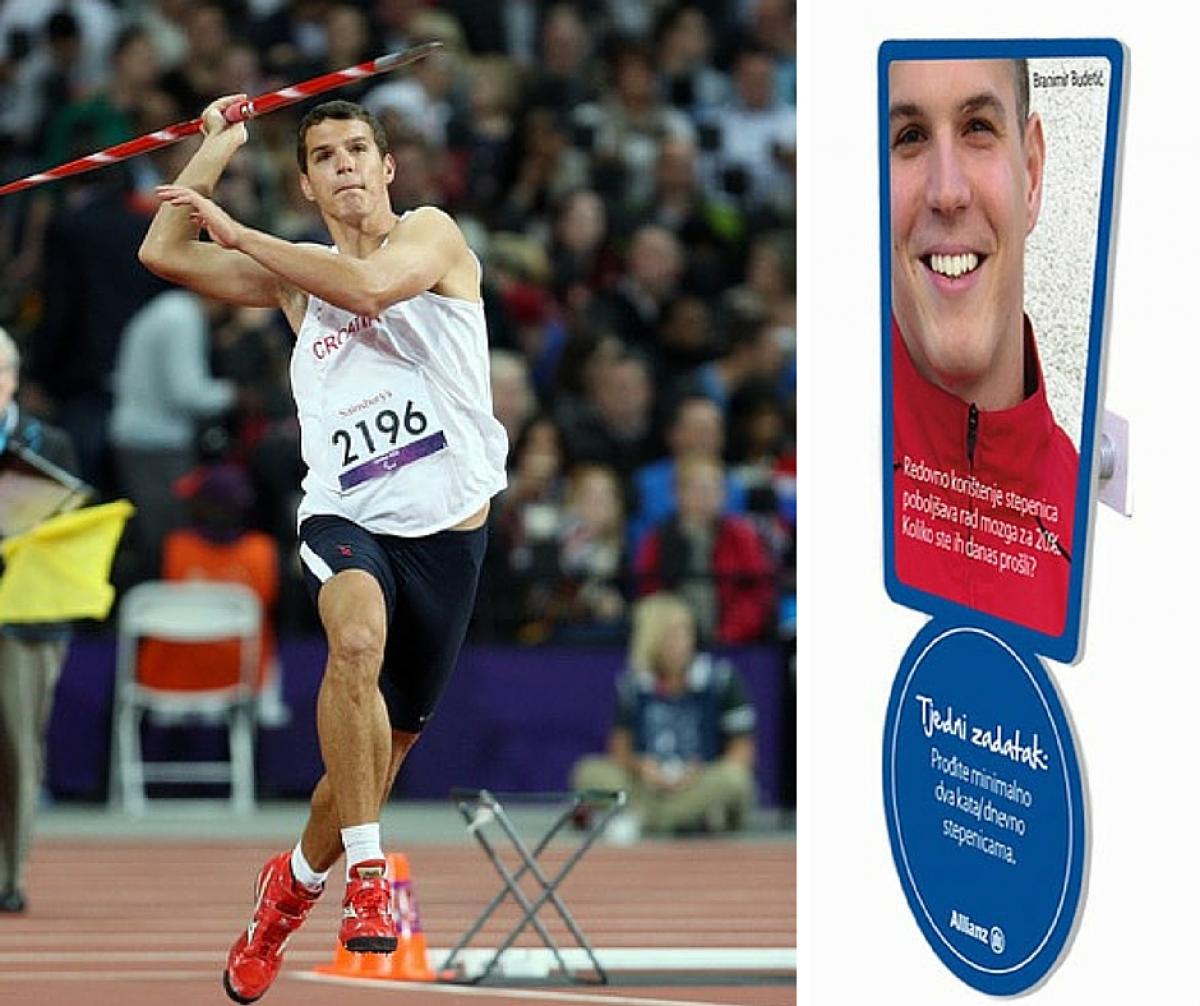 ⒸCroatian Paralympic Committee
By Croatian Paralympic Committee
Croatian Paralympic medallist Branimir Budetic has been recognised for helping the employees of Allianz Croatia to understand the importance of active movement in everyday life.
'Get started with Branimir Budetic' was chosen as the best intern communication project at the Croatian Public Relation Association's (CPRA) yearly awards held on 11 March.
Budetic's work was conducted in cooperation with Allianz Croatia, the Croatian Paralympic Committee and VETTURELLI Sponsorship Architectures.
The award was another significant recognition for the Croatian, who owns the bronze medal in the men's javelin F12/13 from London 2012. His achievement off the field was a display that professional athletes can be an example of motivation and inspiration to the community they live in.
"We rarely see sponsors, except in the form of advertisements on equipment or on the playing area," Budetic said. "With Allianz Croatia, this is entirely something else. They really appreciate my sacrifice and effort, and therefore I'm always happy to help them wherever and whenever I can."
President of the National Paralympic Committee of Croatia Ratko Kovacic said: "This award has once again proved how Paralympians are considered important and indispensable factors in building a more successful and more tolerant society. I am very pleased that Branimir has managed, with his success and charisma, to encourage employees of Allianz in a healthier and more physical active life."
The importance of this prize was emphasised by Verdrana Tonkovic, head of marketing management at Allianz Croatia: "Paralympic athletes are an endless source of inspiration to us and we thank all Paralympic athletes, especially Branimir, on their participation and unconditional support over all this years. I feel privileged that I have become part of the Paralympic Movement and that now I have possibility to communicate their ideas to my colleagues."
The awards are divided into nine categories, while special awards were assigned to individuals for excellence in professional accomplishments. This year for the CPRA awards, there were 61 projects entered.