Croatian children learn from experts and Paralympians
Camp in Zagreb gave 50 children with an impairment opportunities to try Para sports
19 Feb 2018
Imagen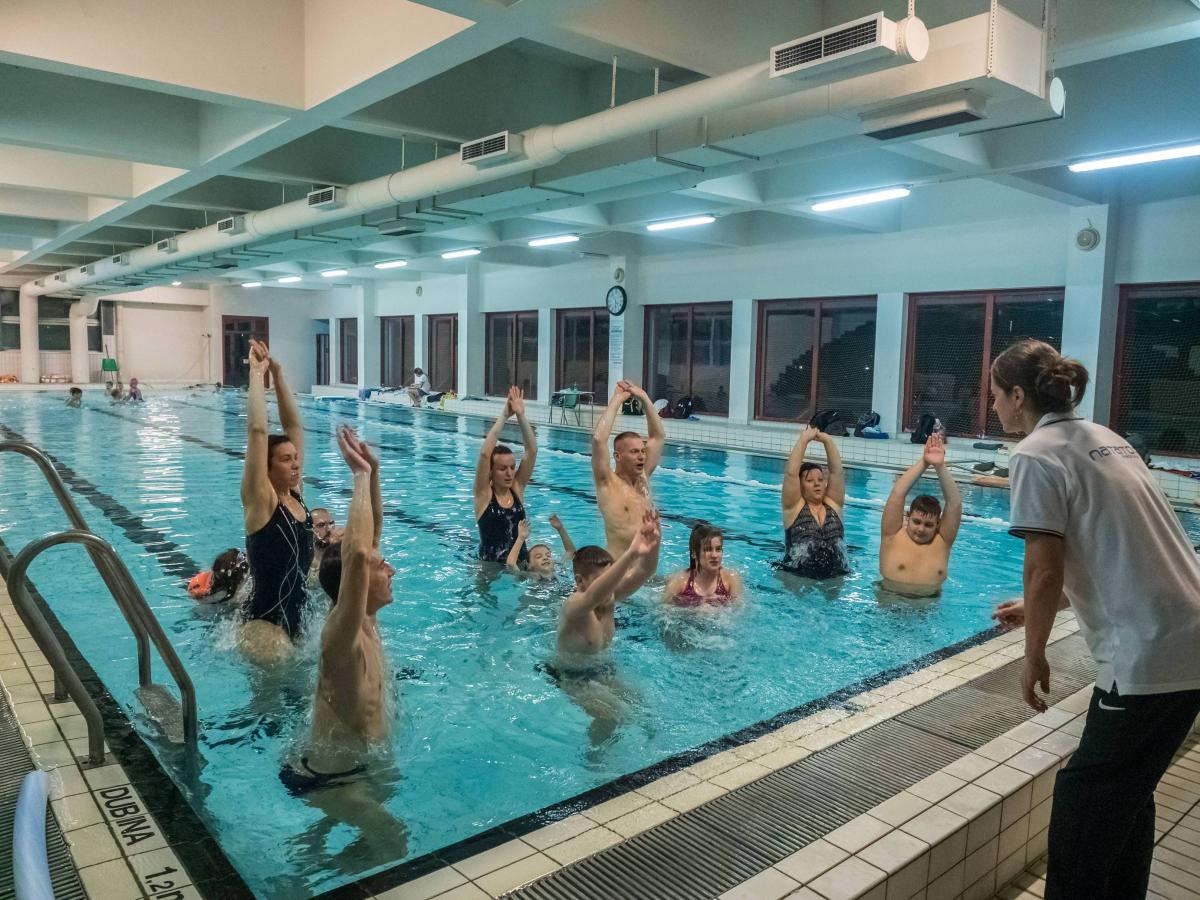 ⒸNPC Croatia
By NPC Croatia and IPC
"By participating in sport, children discover themselves as optimistic, confident and brave people who are not afraid to face life..."
Children with an impairment in Croatia got to try out athletics, table tennis and swimming, all under the guidance of expert trainers and Paralympians, as the first Orientation Innovation Camp was held in late January in Zagreb.
Around 50 children attended the camp organised by the Croatian Paralympic Committee and supported by long-standing partner Allianz, whose employees were volunteering during the implementation of the camp.
Only 5.9 per cent of sports clubs in Croatia have sports programmes for children with an impairment, and the Croatian Paralympic Committee and Allianz Zagreb hope to change that and give children more opportunities to try out Para sports.
"Sport is an extremely brave and big step for people with disabilities, and it is particularly crucial for children with disabilities. By participating in sport, children discover themselves as optimistic, confident and brave people who are not afraid to face life, and this is what the project 'Treneri Velikog Srca' (Wholehearted coaches) aims to accomplish," said President of the Croatian Paralympic Committee Ratko Kovacic.
At hand helping the children were four-time Paralympic swimmer Ana Srsen, three-time Paralympic table tennis player Dragan Rakic and two-time Paralympic sprinter Goran Zezelj.
A film was also shown about the history of the Paralympics and motivational speeches by Croatian Rio 2016 Paralympians Ivan Katanusic (who competed in athletics), table tennis silver medallist Andele Muzinic and swimmer Kristijan Vincetic. Playrooms and various other entertainment programmes were also organised, and one of the best Croatian gymnasts Mario Moznik also joined the programme.
Katanusic said in the video: "Parental [support] is very important. For example, when I was a child my father did not go easy on me even though I do not have a leg. Now I'm grateful because he wanted to let me know how I can accomplish everything just like my peers. Parents and coaches with children that have a developmental disability must not disregard their abilities, they have to adapt the programme – even if they only run five circuits."
The Orientation Innovation Camp is an upgrade to the 'Treneri Velikog Srca' project that was launched in 2013 to help children with an impairment throughout Croatia and provide equal opportunities for their inclusion in sports. As part of the project, 20 sports schools (athletics, swimming and table tennis) were established. To this date, more than 450 children with impairments have participated in the programme, of which 17 are involved in competitive sports.