NPC Croatia wins top prize for social inclusion project
'Wholehearted coaches' scheme recognised as best in Europe by Allianz
13 Nov 2017
Imagen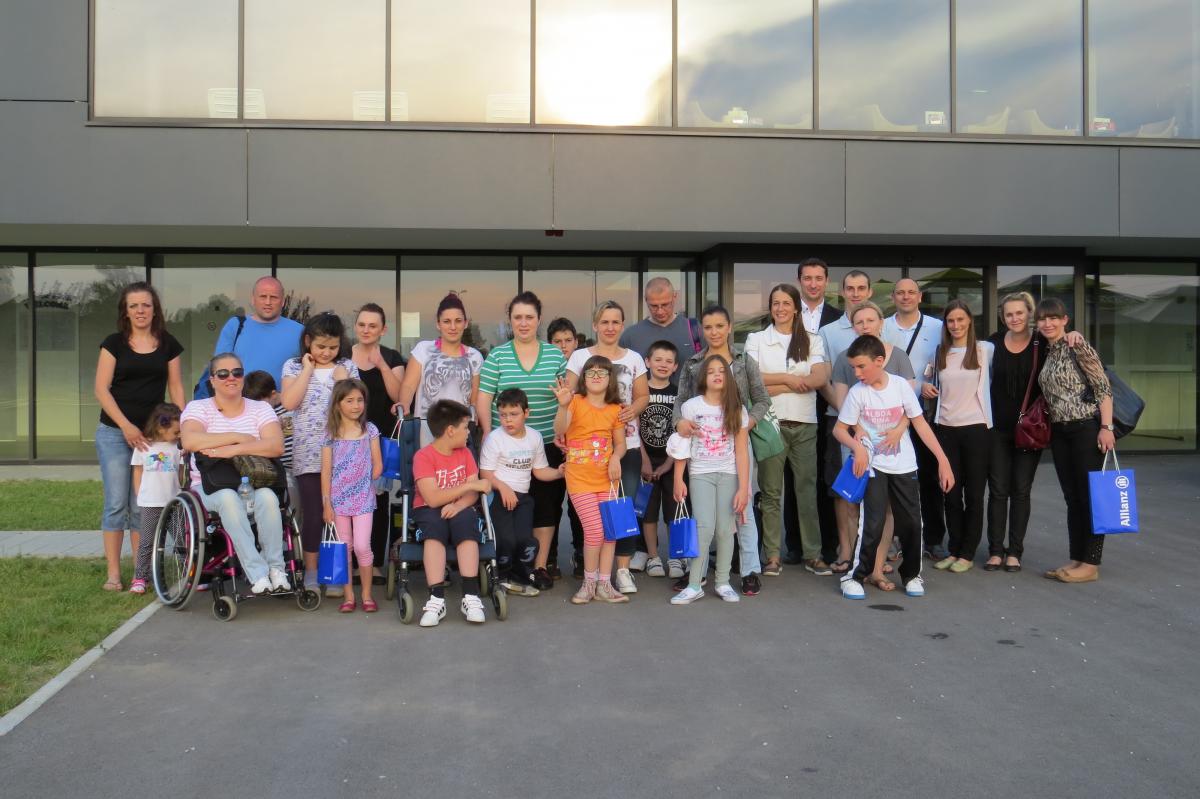 ⒸNPC Croatia
By NPC Croatia
"We have a duty to develop sport for people with impairment and to secure sporting opportunities for everybody."
A Croatian project which promotes sport for children with impairment has won a top prize awarded by international Paralympic partner Allianz. "Wholehearted coaches", which was formed through a partnership between Allianz Zagreb and Croatia's National Paralympic Committee (NPC), has been awarded EUR 50,000 for its work from the Allianz Social Innovation Fund. Over 30 teams competed for funding for their chosen social development projects for children and youth. This is the only European project and one of just five worldwide that impressed the jury.
Fostering social inclusion of young people is the cornerstone of the Corporate Responsibility Strategy of the Allianz Group. The Croatian project 'Wholehearted coaches' was launched in 2013 as a result of the desire to enable every child to engage in sports. The basic task was to create sustainable conditions for sport, to encourage parents of children with impairment to engage them in sports and to inform local authorities of the need to invest in sports of people with impairment. Till today, more than 300 children in 20 sports schools across Croatia have participated in the program of sports schools launched within the project. Children have learned, and still learn, basics of swimming, athletics and table tennis, and to date, up to 17 children have started to compete at a professional level in a selected sports discipline.
The funds received from the Allianz Social Innovation Fund will be used for the upgrade of this project, among other things - in the organisation of the Orientation and Innovation Camp, whose implementation is scheduled for January 2018.
NPC Croatia President Ratko Kovacic stressed: "We have a duty to develop sport for people with impairment and to secure sporting opportunities for everybody. Although in the past two decades there have been quantum leaps in the development of Paralympic movement, we are limited at the local level with unsatisfactory infrastructure and the insufficient number of qualified personnel. For this reason, the 'Wholehearted coaches' fill a big gap and help bridge the system's shortcomings."
"The basic idea of launching a competition in our project is to encourage the inclusion of children and young people with impairment through sport and to increase the engagement of our employees in socially responsible projects. The fact that the Croatian project is the only one in Europe to receive support highlights the quality of cooperation with NPC Croatia and our competitiveness on a global scale. Within the company, we are extremely proud of the 'Wholehearted coaches' and we look forward to the upcoming activities," said Vanja Bzik, Head of Corporate Communications from Allianz Zagreb.