Dahl has Rio 2016 in sights
The USA's McKenna Dahl, who has recently moved to the Olympic Training Centre, has Paralympic glory on her agenda.
11 Aug 2014
Imagen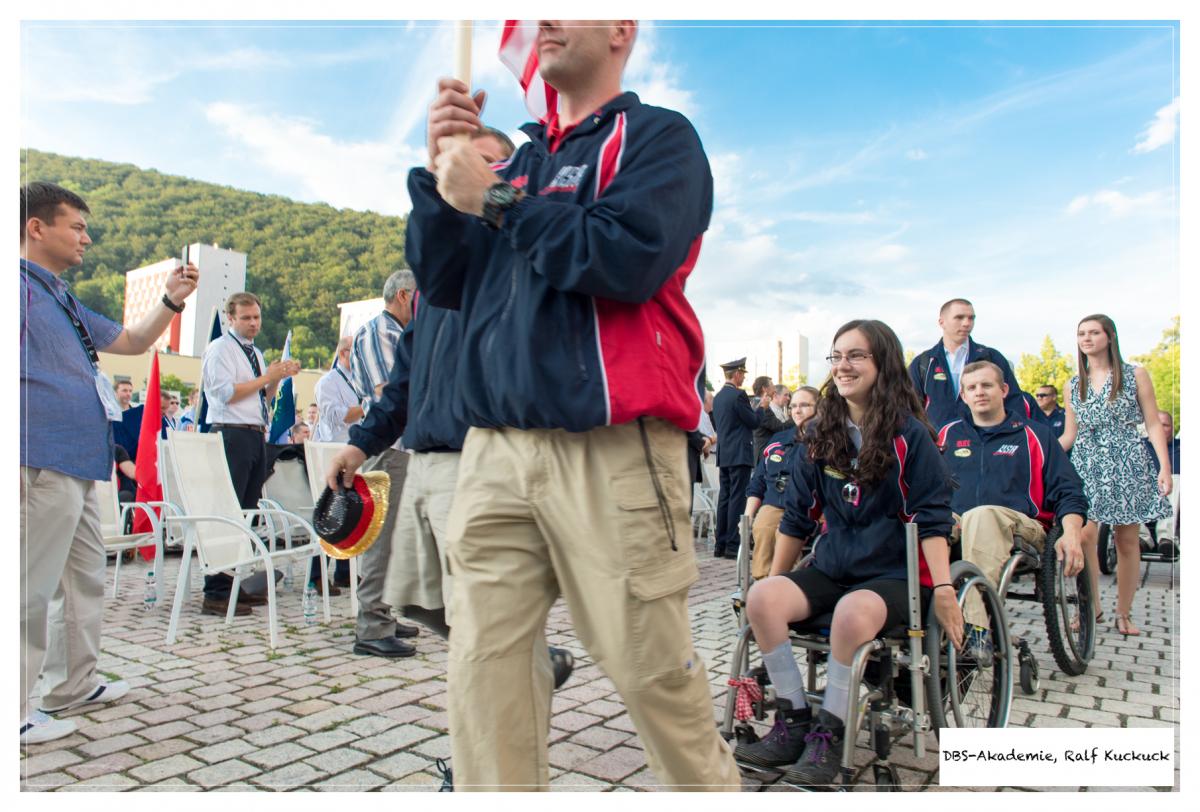 ⒸDBS-Akademie, Ralf Kuckuck
By IPC
The USA's McKenna Dahl was one of the youngest athletes to compete at the 2014 IPC Shooting World Championships in Suhl, Germany.
But despite her young age and lack of experience, the 18-year-old produced some excellent shooting amongst a strong crowd of competitors.
After graduating from high-school, in her pursuit for glory, Dahl has made the brave decision to move away from home in a bid to improve her shooting. A move that she feels will be very beneficial.
"I used to live about an hour out of Seattle and I have just moved to the Olympic Training Centre in Colorado. I have been there for about two months now," she said.
"After already considering it, my coaches then told me that a room had become available, so that confirmed where I wanted to go and what I wanted to pursue.
"I have just graduated high school, so I don't have school to focus on. I don't really have any other activities other than shooting, so it has really allowed me to pull in and focus just on shooting, and where I want to go, which is Rio 2016."
With that clear goal in mind, Dahl already made impressive steps towards her target in Suhl.
Despite not winning an individual medal, Dahl did earn team USA their first quota position for the Rio 2016 Paralympic Games. One that she hopes she can now fill.
If she does make it to Rio, however, the budding shooter hopes that the big stage doesn't affect her composure on the range.
"I hope that I perform the way that I know how to perform and that nerves don't get the best of me," she said.
"As long as I do what I know I can do, then I will be happy."
With the World Championships in Suhl being one of her first major international competitions, she was surrounded by many of the top athletes from the sport.
And she feels that this exposure to such experienced athletes has been an incredible learning curve as she looks to emulate their success.
She said: "I have learnt a lot, they have 10, 20-plus years some of them. It is really cool to watch them shoot and the little things that they have picked up are something that you can only learn from experience.
"It is really cool to be able to watch them, talk to them and learn from them, and I have become really good friends with some of them too."
As Dahl has made the move to the USA's Olympic training Centre, she has also agreed to become a blogger for the IPC, so you can follow her progress.
For more information on the recent IPC Shooting World Championships, visit the Suhl 2014 website.