Deadline near for first consultation phase of 2015 IPC Athlete Classification Code
'All feedback received will be reviewed and analysed by the Code Drafting Team over the coming weeks and months ahead of the second phase of consultation next year'
09 Sep 2021
Imagen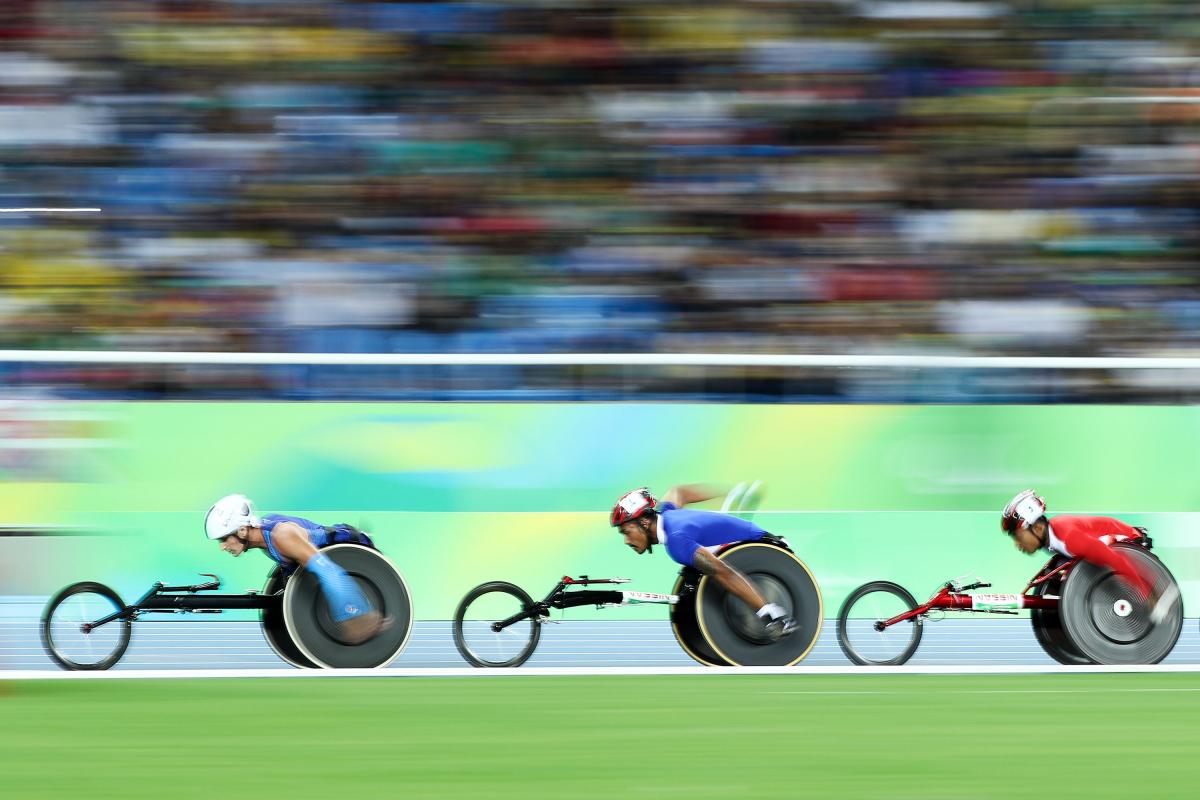 ⒸGetty Images
By IPC
Para athletes and International Paralympic Committee (IPC) members have until Friday 17 September 2021 to provide feedback on the first of three consultation phases regarding a review of the 2015 IPC Athlete Classification Code. 
During this first phase of consultation, the IPC is looking for views and feedback on the current Code and International Standards. 
IPC members can provide feedback via an online consultation form, whereas athletes may also (if they prefer) share feedback directly via email at classification@paralympic.org or by passing comments to their National Paralympic Committee (NPC) or International Federation (IF) athlete representative.  Alternatively, athletes can provide feedback to IPC Athletes' Council members or the athlete representatives of the Code Drafting Team. 
An extensive three-year review of the 2015 IPC Athlete Classification Code was announced in March 2021.  Since then, several consultation calls have been held with IF heads of classification and NPC classification leads, NPC, IF and IOSD representatives, as well as the global network of Para athletes through the IPC Athletes' Council. 
Scott Field, Independent Chair of the Code Drafting Team, said: "So far we have been greatly encouraged by the detailed feedback by IPC members and athletes but are keen to hear as many views as possible. 
"All feedback received will be reviewed and analysed by the Code Drafting Team over the coming weeks and months ahead of the second phase of consultation next year." 
Classification is a unique cornerstone of the Paralympic Movement and performs two critical functions: it determines which Para athletes are eligible to compete in a sport; and it groups athletes into sport classes which aim to ensure that the impact of impairment is minimised and sporting excellence determines which athlete or team is ultimately victorious.  
The last review of the IPC Athlete Classification Code was in 2013 and was adopted by the IPC Governing Board leading to the implementation of today's Code in June 2015. The Code provides policies and procedures for Paralympic classification that should be common to all sports and to the Paralympic Games. 
As the final review documents will not be approved until the IPC General Assembly in December 2023, the current 2015 IPC Athlete Classification Code and accompanying International Standards remain in place and fully effective until the new Code's implementation date. At this stage, it is envisaged that implementation will be January 2025 for summer sports and July 2026 for winter sports. 
The extended timeframe for the review is based on the learnings from the previous IPC Governance, IPC Athlete Classification Code and WADA 2021 Code reviews. 
A web page has been created on the IPC website to provide the latest updates on the IPC Classification Code Review process.