Debora Menezes maintains momentum
Brazil's first female taekwondo world champion targets Paralympics
10 Apr 2019
Imagen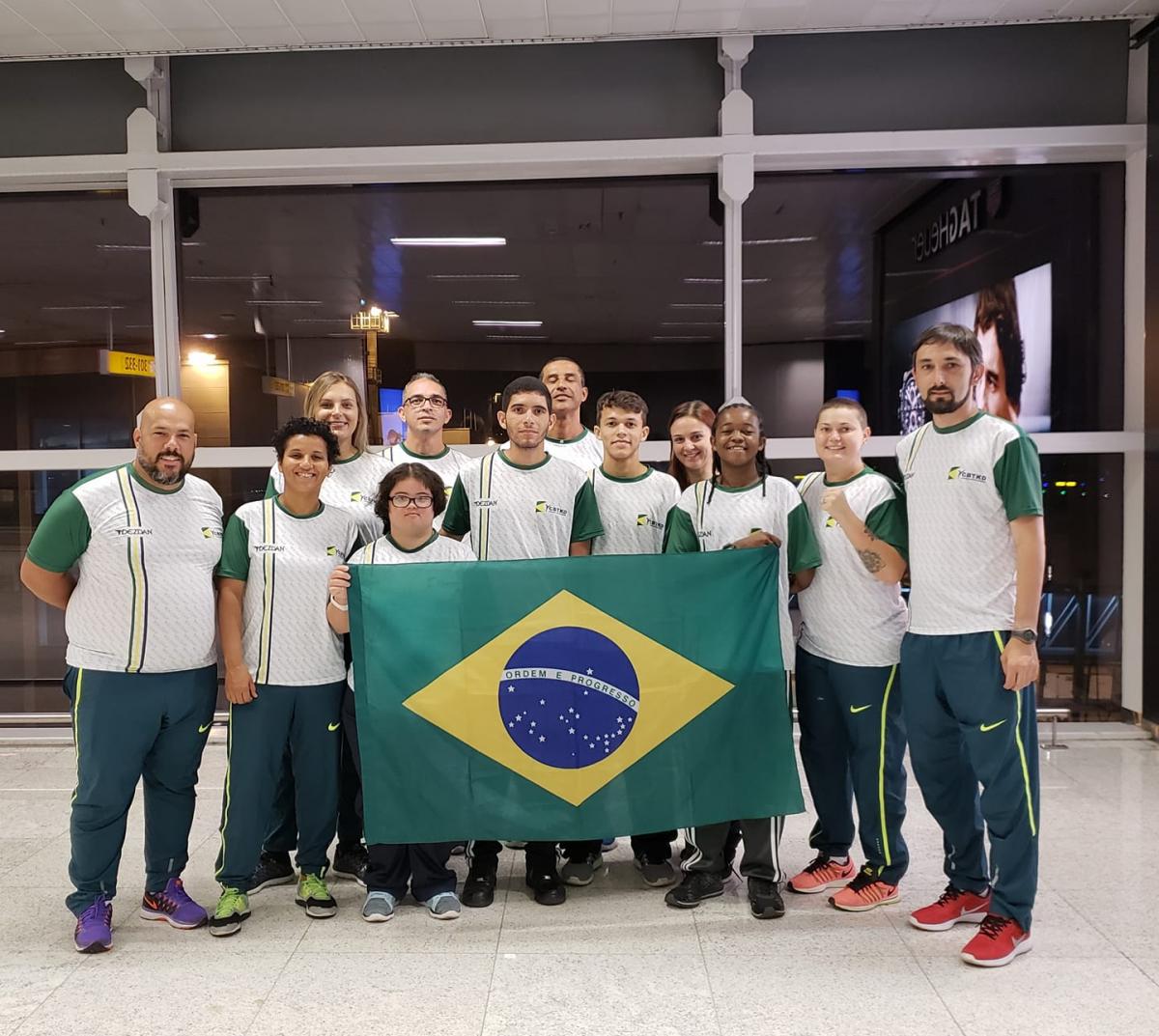 ⒸDebora Menezes
By Jayden Hocking | For the IPC
"That is how I want people to see Paralympic athletes or any person with disability: as people who are capable. Sport is a transforming tool in the lives of every person. It helps people overcome any hurdle that's in the way."
Having recently become Brazil's first female taekwondo fighter world champion, Debora Menezes is excited about keeping the momentum in the lead-up to the Tokyo 2020 Paralympic Games.
Even though her victory may have been a surprise to some, Menezes was confident of causing an upset well before the event got underway in Antalya, Turkey, in February.
"My goal was to become the world champion and, in order to achieve that, I did what I do best: believed in my potential and worked hard," she said.
Menezes captured the title with a clinical 7-3 win over Uzbekistan's Guljonoy Naimova. Such achievement was widely celebrated within her country's sporting community.
"I received a great welcome by my fellow Brazilians. It is always an incredible feeling to represent Brazil and it's even better when we do so and are able to get medals and titles.
"This is something I will always cherish. It's a new sport and I want to take time to thank my sponsors, the Brazilian Taekwondo Confederation and the Brazilian Paralympic Committee for believing in us."
Target Tokyo
Menezes is hoping her triumph can act as a rallying cry for the rest of the team ahead of Tokyo 2020, between 25 August and 6 September.
"The World Championships were a great indicator of what we will have next year; you can be sure Brazil is going to be well-represented there. I do not expect anything other than gold and I want the support of all Brazilians," she said.
As celebrations started to die down, Menezes quickly turned her attention to what needs to be done in order to succeed on Japanese soil.
"My plan is split into three areas – physical, strategic and technical. I have to accomplish some objectives every semester in those capacities and I will be adjusting my training as we move forward.
"There is a lot of analytic stuff that we go over to know where I am at in terms of fatigue and analysis of my opponents. We are also investing in equipment to monitor my strength."
She has certainly come a long way after first getting involved in the sport at school. "It [Para taekwondo] propelled me to overcome any hurdle in my way to achieving my goals.
"Being a woman that practices taekwondo is a synonym of toughness, resilience and determination; and that's what I have shown in order to accomplish my goals.
"I have never had to face discrimination, but I had to overcome a lot throughout life. I have never liked people feeling sorry about me and always thought I could always do whatever I wanted if I fought for it.
"That is how I want people to see Paralympic athletes or any person with disability: as people who are capable. Sport is a transforming tool in the lives of every person. It helps people overcome any hurdle that's in the way."