Fresh start for US taekwondo fighters
Medell and others hope to make up for 2019 Worlds disappointment
28 Feb 2019
Imagen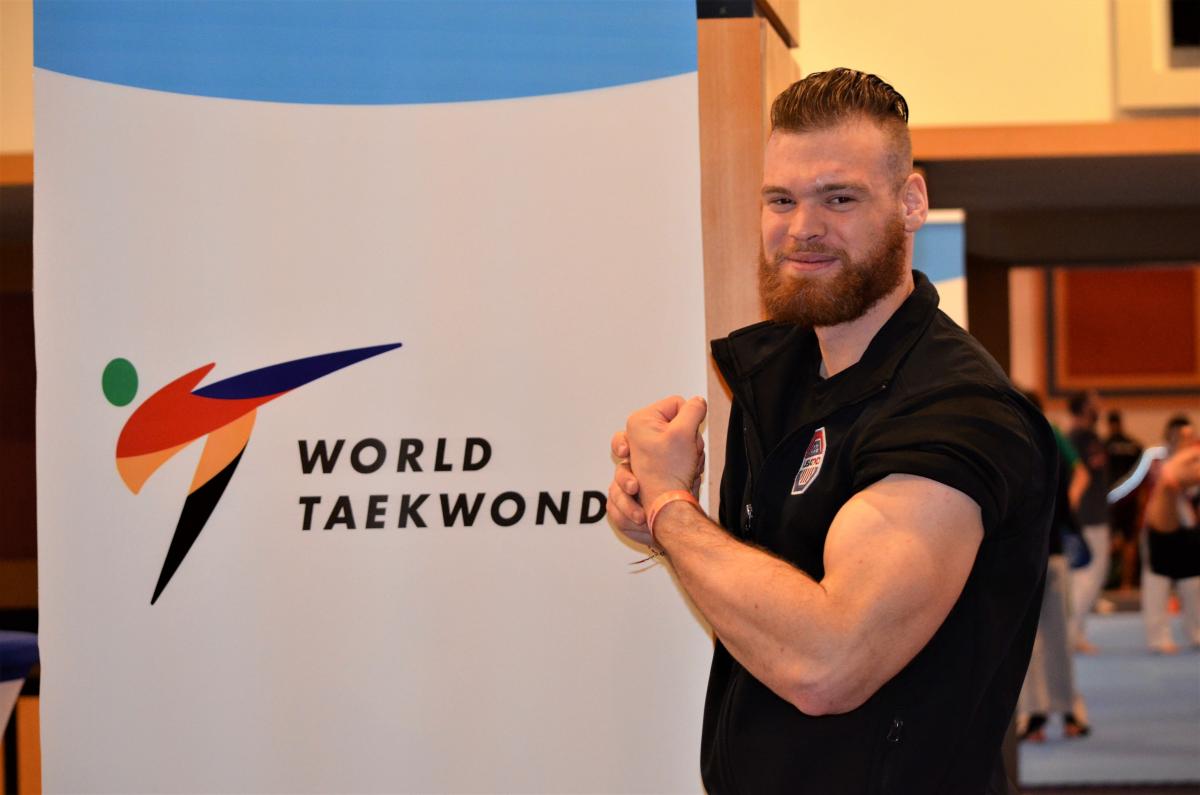 ⒸTetyana Kushch
By Lee Reaney | For the IPC
US fighters can have a fresh start at their home Para taekwondo Open Championships, which begin in Las Vegas on Friday.
Earlier in the month, the nation did not live up to expectations at the 2019 World Championships. Despite two of their fighters being ranked No. 2 in the world, the team failed to win a medal in Antalya, Turkey. It heaped more disappointment on the nation after they failed to win a single title at the 2018 Pan American Championships.
The task will not get easier as more than 100 athletes will be in Las Vegas to compete, including three world champions and the tournament's Most Valuable Player (MVP).
Second chance
The sport's most compelling division will showcase two fighters looking for redemption.
Croatia's Ivan Mikulic and the USA's Evan Medell – ranked No. 1 and 2 in the over 75 kg K44 division, respectively – both suffered early exists at the Worlds and African Open.
Mikulic denied Medell the gold medal at last year's Pan Americans. In a division where eight fighters have won a major tournament in the last 18 months, every ranking point counts.
"Ivan is probably the most difficult fighter to face, but it's kinda fun to fight him," said Medell. "We both know what's coming."
His teammate Brianna Salinaro will also try to get out of the slump. The world No. 2 coming into 2019, the young fighter fell early at both the World and African Championships. Mexico's Worlds bronze medallist Jessica Garcia Quijano will challenge Salinaro in the women's up to 58 kg K44.
Looking to Lima
Other Americas athletes have had a better start to 2019, and this would give them a good indication of their performance at August's Parapan American Games in Lima, Peru, where the sport will make its event debut.
Mexico's Juan Diego Garcia Lopez (men's up to 75 kg K44) and Brazil's Debora Menezes (women's over 58 kg K44) were surprise winners at the 2019 Worlds.
Hot off his stirring African Open title last week, Brazilian teen sensation Nathan Torquato will also be in Las Vegas. He bested some of the division's top fighters on his way to the men's up to 61 kg K44 gold. But he will need to get past Turkey's Ali Can Ozcan if he hopes to claim his second international title.
Worlds MVP Anthony Cappello is the favourite in the men's up to 61 kg K43 event. But Japan's speedy Kenta Awatari will challenge.
Outside the Americas
Also happening this weekend is the President's Cup tournament in Kish City, Iran, on Sunday (2 March), and has drawn some big names.
After a stunning loss at Antalya 2019 – just his second in eight years – Iran's Mahdi Pourrahnama will be hungry for payback.
The No. 3 and 4-ranked fighters in the men's over 75 kg K44 division – Iran's Asghar Aziziaghdam and Russia's* Aliskhab Ramazanov – also failed to medal at the Worlds but hope to make up ground.
Other big names include Ukraine's six-time world champion Vika Marchuk and Uzbekistan's world silver medallist Guljonoy Naimova.
Both the US Open and President's Cup are G1, meaning champions will receive 10 rankings points, runners-up six, and bronze medallists 3.6.
*Editor's note: The International Paralympic Committee suspended the Russian Paralympic Committee on 7 August 2016 for its inability to fulfil its IPC membership responsibilities and obligations, in particular its obligation to comply with the IPC Anti-Doping Code and the World Anti-Doping Code (to which it is also a signatory). As a result of the suspension, Russian athletes cannot enter IPC sanctioned events or competitions, including the Paralympic Games.