Delegations head to Sao Paulo for Youth Parapans
The Colombian, Venezuelan, Peruvian and Ecuadorian delegations were greeted by their respective national authorities ahead of their participation in Sao Paulo 2017.
16 Mar 2017
Imagen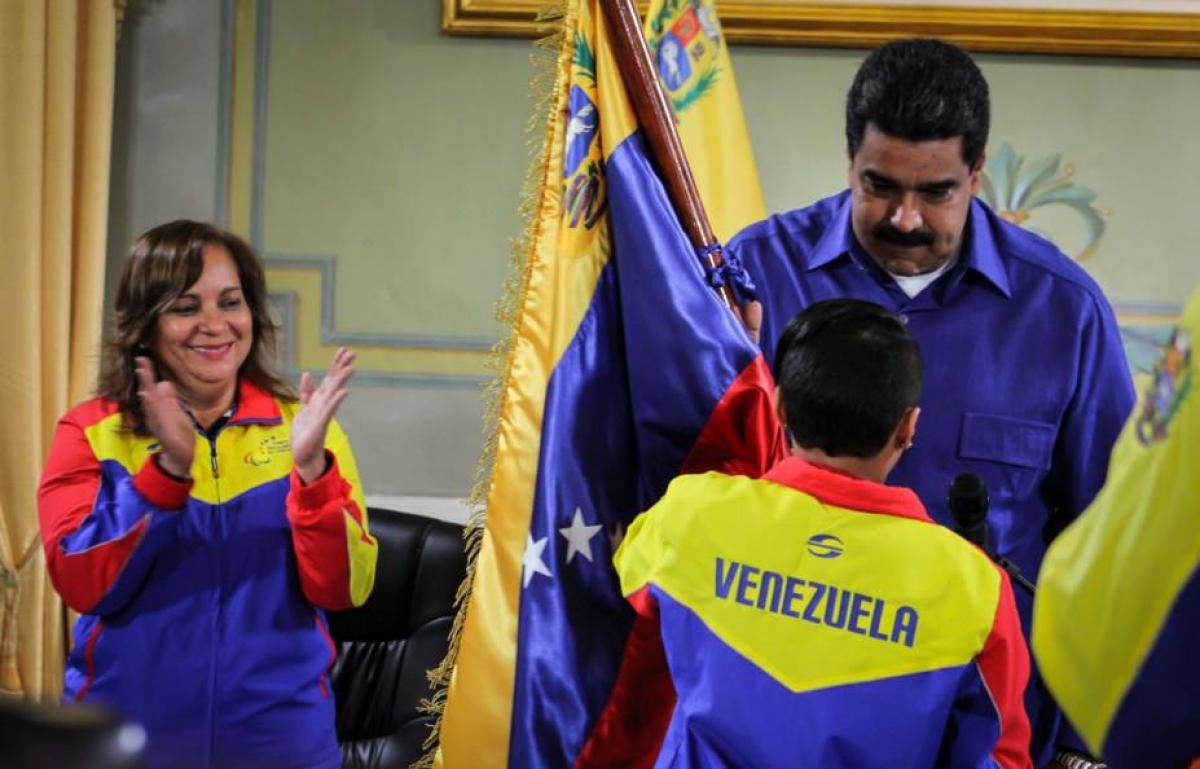 ⒸVenezuelan Paralympic Committee
By Sao Paulo 2017 and IPC
National authorities greeted the Colombian, Venezuelan, Peruvian and Ecuadorian delegations in their respective countries ahead of their participation in the fourth Youth Parapan American Games in Sao Paulo, Brazil, from 20-25 March.
Colombia
Afranio Restrepo, sub director at Coldeportes (Colombian Administrative Department of Sport, Recreation, Physical Activity and the Use of Free Time), welcomed the over 100 Colombian athletes that will compete in Sao Paulo.
"This will be a young but full of experience team," said Restrepo.
Swimmer Maria Paula Barrera, Colombia's flagbearer at the Opening Ceremony, said: "I am very proud of being part of this team and representing my country at the Youth Parapans."
In the lead-up to the Toronto 2015 Parapan American Games, Barrera took part in a training camp in Brazil run by the Agitos Foundation, the development arm of the International Paralympic Committee (IPC), and supported by the Brazilian Paralympic Committee and Rio 2016. She went on to reach six finals in Toronto, Canada.
Peru
The Lima 2019 Pan Am and Parapan Am Organising Committee, led by its President Carlos Neuhaus, received the Peruvian delegation for the Youth Parapans. Boccia player Diana del Rosario Rafael Horna was named flagbearer.
"I am very excited about competing at Sao Paulo 2017 and will give the best of myself," said Horna.
Ecuador
Pamela Morcillo, Ecuadorian Minister of Sports, presented the flag to track and field athlete Damian Carcelen, who will carry it at the Opening Ceremony of the 2017 Youth Parapans on 20 March.
"You motivate us to be better. We wish you all the best for this Games. You have everyone's support," said Morcillo. Carcelen added: "We will raise Ecuador's flag very high in Sao Paulo."
Venezuela
Venezuelan President Nicolas Maduro welcomed the over 100 athletes that will compete at Sao Paulo 2017. He said: "Raise the national flag as high as possible, with all the pride and love you can give. You Para athletes are heroes."
El Salvador
On 9 March, El Salvador President Salvador Sanchez Ceren also presented the national flag to the country's delegation.
------------
Over 800 athletes, aged 12-20 years old, from 20 countries will participate in Sao Paulo, with 12 sports being contested: athletics, boccia, football 5, football 7, goalball, judo, powerlifting, sitting volleyball, swimming, table tennis, wheelchair basketball and wheelchair tennis.
Buenos Aires 2013 attracted more than 600 athletes from 16 countries, who competed across 10 sports. Brazil topped the medal table and 15 countries reached the podium at least once.
Barquisimeto, Venezuela, staged the inaugural edition in 2005, with athletes from 10 countries competing, whilst a total of 14 countries attended the event in Bogota, Colombia, in 2009.