Denmark's Kaastrup is Determined to Prepare New Horse for Games
01 Mar 2012
Imagen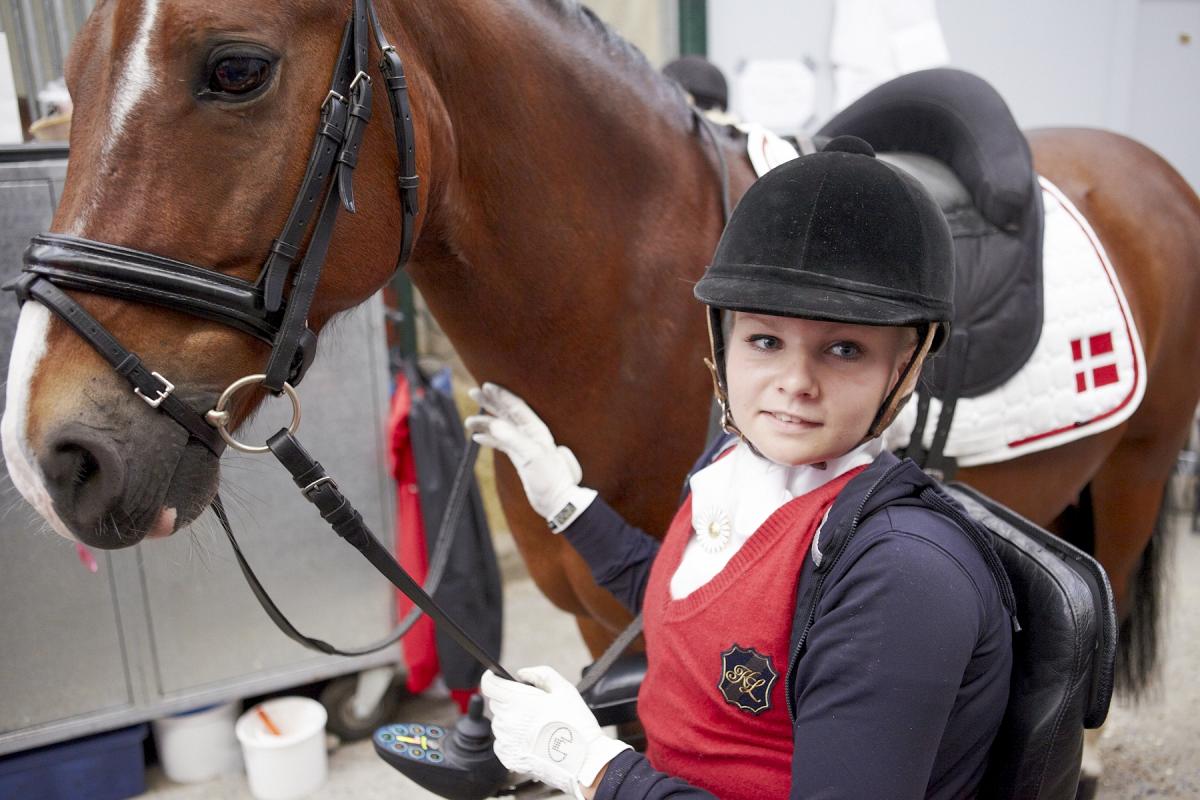 ⒸLiz Gregg
By "I enjoy that when I'm on a horse, I'm equal to all others."
IPC
Denmark's 17-year-old equestrian Stinna Kaastrup is set to make her Paralympic debut in London, but she faces a challenge to prepare her new horse, after her former horse, Snoevs, died suddenly after developing a blood clot.
With Snoevs, she won in the Freestyle Test Grade 1b at the 2011 FEI European Para-Equestrian Dressage Championships in Moorsele, Belgium and silver in the same event at the 2010 Alltech FEI World Equestrian Games in Kentucky, USA.
She hopes that she will be able to pay a fitting tribute to Snoevs by reaching the podium in London. But she has a tough few months ahead of her to prepare her new horse, Selento K, for competition.
"I don't think it's unrealistic, but it requires a great deal of work," she sighed. "Right now, it's not a hundred per cent sure that I will go, but I will fight for it with all my skills and powers.
"But it's going to be hard. It's going to be really hard," she admitted.
New beginnings
At the moment, she and Selento K are not that advanced: they are just beginning to get comfortable with each other.
"It's new for him as well as for me," said Kaastrup, who was born without legs and uses a whip in each hand to compensate for not being able to give leg impulses.
If Kaastrup does make it to London, her toughest opponent will be Lee Pearson, the most decorated Para-Equestrian of all time.
"He's a really brilliant rider and he has a lot of experience that I don't have yet… and his horse material is really the best," she said.
She is convinced, though, that with Selento K, she has the potential to beat Pearson, and her sights are set on medalling.
Extraordinary horse
"Selento has an amazing walk and trot, which is really important in Grade 1b," said Kaastrup, who went to Germany to find Selento K. Her new horse made an instant, and quite dramatic, impression on her.
"He had such a big walk and I was so scared. I fell in love with him just walking him because he was so gentle and so sweet. I was scared of trotting because I wasn't sure that I could sit on him because he had such big movements.
"I didn't know that riding could feel like that until I started trotting him," she said.
Kaastrup is working hard to be ready for the FEI Maimarkt Tournament in Mannheim, Germany, in May and the Danish Nationals, after which the Danish team will be chosen.
Kaastrup started riding horses when she was seven. As soon as she began, she was hooked.
"I enjoy that when I'm on a horse, I'm equal to all others. When I'm on the ground or in my wheelchair, I have some things in the way like stairs and I can't run or walk, but on a horse I'm free," she said.
Related Images