East Africa hosts first OCP meeting
Six nations attended the launch of the Organisational Capacity Programme in Rwanda
22 Feb 2018
Imagen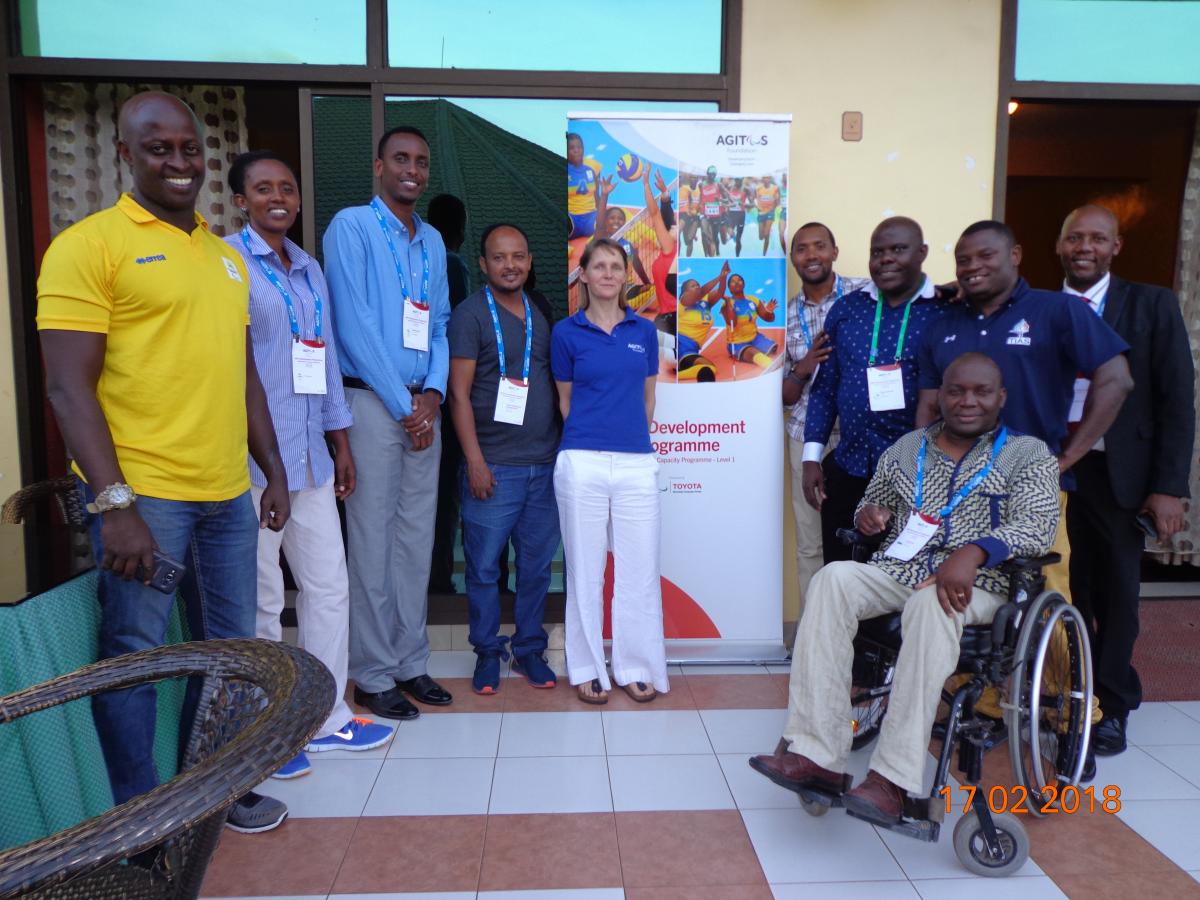 By Agitos Foundation
"This OCP is very important to our region to the extent that it provides information about the Paralympic Movement and training on governance and athlete development. Now leaders are aware about the Paralympic structure and how they could benefit from different programs from the IPC and International Sport Federations"
Six nations from East Africa are set to take a big step towards developing Para sport in the region. From 17-18 February, representatives from Ethiopia, Kenya, Rwanda, Somalia, Tanzania and Uganda attended the launch meeting of the Agitos Foundation Organisational Capacity Programme (level 1) in Kigali, Rwanda.
During the two-day event, leaderships from the National Paralympic Committees had the opportunity to improve their knowledge about the Paralympic Movement and discuss topics as governance, membership structure, marketing and athlete development.
"This OCP is very important to our region to the extent that it provides information about the Paralympic Movement and training on governance and athlete development. Now leaders are aware about the Paralympic structure and how they could benefit from different programs from the IPC and International Sport Federations", said Celestin Nzeyimana, OCP educator from NPC Rwanda. "Personally, I feel confident and motivated in helping my colleagues from Africa to establish clear structures of their NPCs."
The Organisational Capacity Programme is an Agitos Foundation initiative to help National Paralympic Committees by encouraging their increased professionalism, more local support from governments, corporates and development agencies, new local partnerships and better visibility. This is the eighth group of countries to benefit from the programme, which started in February 2014.
The next step for the six East African nations will be an OCP level 1 training workshop, which will take place from 18-21 April in Dar es Salaam, Tanzania. After the training, each NPC programme lead will be able to organise national OCP workshops, so they can achieve the tangible outcomes in the three OCP focus areas – governance & planning, marketing & collaboration and athlete development.
Ali Ahmed Mohamud, Secretary General of NPC Somalia, said: "We do believe that this OCP programme can help NPC Somalia to take one step ahead to move to the second level. It is the time we should stand our feet and benefit from this opportunity and build a strong NPC. I would like to take this opportunity to thank IPC, Agitos Foundation and Toyota for this opportunity."
The OCP is supported by the NPC Development Programme, which aims to build capacity within National Paralympic Committees around the world. Supported by the IPC's Worldwide Paralympic Partnership with Toyota, the programme started in 2017 and will run until 2024 and will reach over 140 countries.