Ecuador hosts En sus marcas, listos... Inclusion course
Workshop for 61 participants joins Proud Paralympian activity
21 Sep 2018
Imagen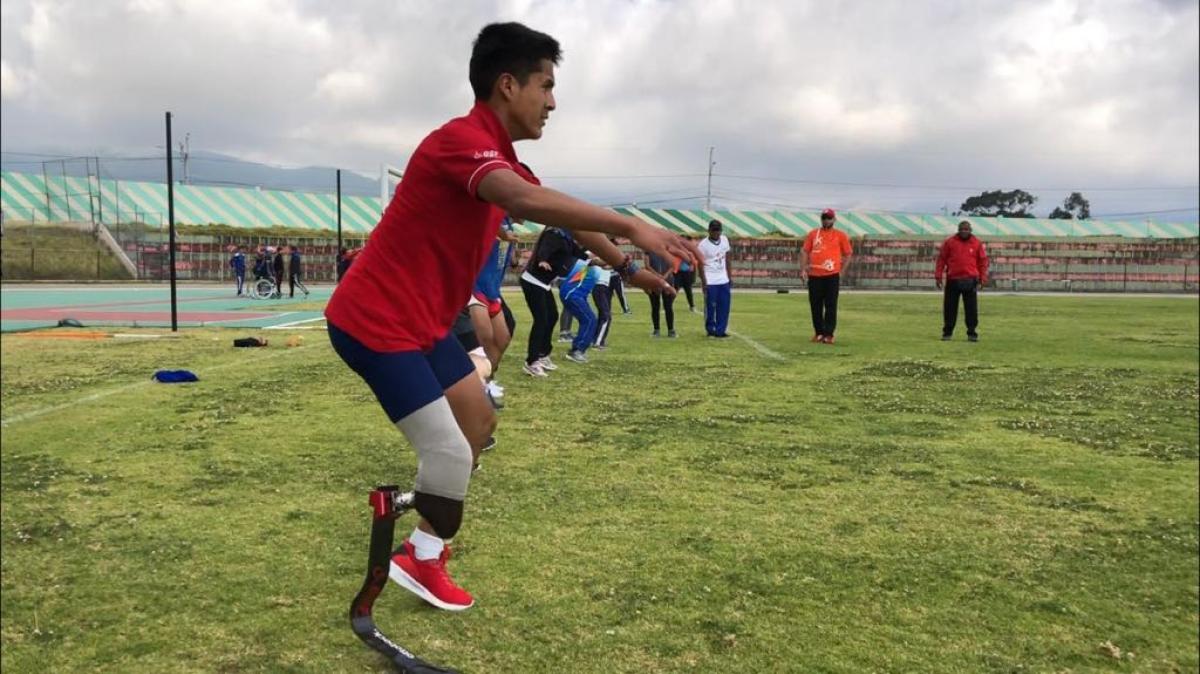 ⒸAgitos Foundation
By Agitos Foundation
"The course was very good, as I have learned many new things. What I liked the most was meeting people from other countries"
Para athletics and Para swimming athletes and coaches from five Latin American countries gathered in Guaranda, Ecuador for a three-day training course as part of the En sus marcas, listos… Inclusion project of the Agitos Foundation.
Sixty one athletes, coaches and staff from five Latin American countries participated in the activities which included theoretical and practical modules with Alonso Minas Garcias and William David Jimenez Nino from NPC Colombia.
In the mornings, 15 of the athletes also joined Proud Paralympian sessions. The morning workshops were coordinated by Proud Paralympian leader Ariel Quasi, Para swimmer from Argentina. The athletes learned about the Paralympic Movement, ethics and fair play, athletes' health & well-being and dual-career strategy.
The participants came from Colombia, Ecuador, El Salvador, Nicaragua and Peru which are the five countries involved in the En sus marcas, listos… Inclusión project.
"[The course] was very good, as I have learned many new things. What I liked the most was meeting people from other countries," said Colombian athlete Juan Esteban Botero Tobon.
"The workshop was excellent. It was wonderful to work with persons with disabilities. Never before I was so close to them in such a way, and I am learning a lot. The organisation was very good," said Magoury Valeria Cahuenas Jacome, a voluntary Public Relations professional from NPC Ecuador.
The training courses were part of the project En sus marcas, listos… inclusion created by the Agitos Foundation in partnership with the Inter-American Development Bank (IDB), the Colombian Presidential Agency for International Cooperation (APC-Colombia) and the Colombian Administrative Department of Sport, Recreation, Physical Activity an Effective use of Leisure Time (Coldeportes).
The project seeks to strengthen the National Paralympic structures to facilitate access of people with an impairment to sports, with the ultimate consequence of promoting social and economic inclusion in the five participant countries.
Proud Paralympian is a programme created for Paralympians and Para athletes who aspire to compete at the Paralympic Games. It aims to inspire and educate athletes to achieve their best on and off the field of play.