Equine Canada name team for Normandy
Four riders will represent Canada at the Alltech FEI World Equestrian Games 2014
03 Aug 2014
Imagen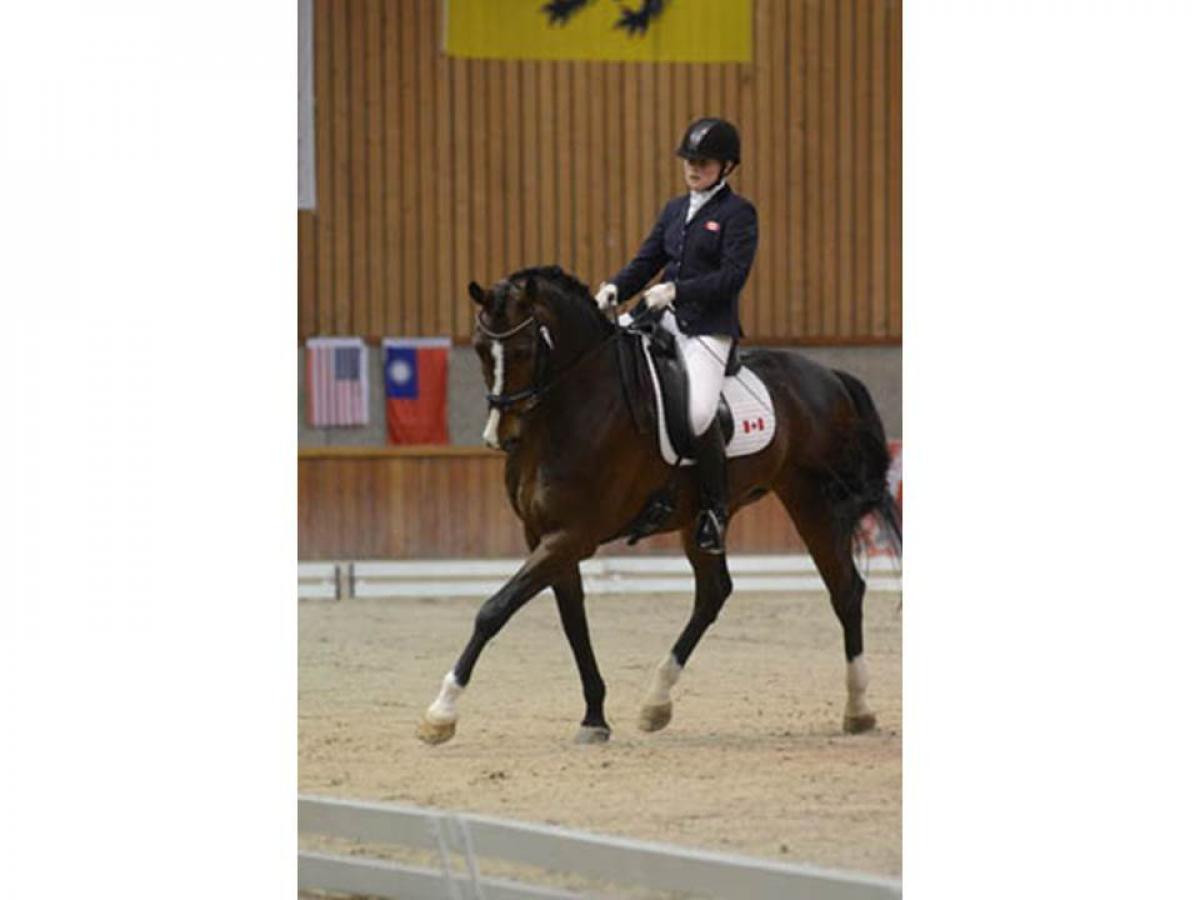 ⒸFEI
By Robert Howell | For the IPC
"It has been a dream of mine to represent Canada at WEG 2014 having been a spectator at the Games in Kentucky in 2010."
Equine Canada has announced the Para-Equestrian Dressage team members who will represent Canada at the Alltech FEI World Equestrian Games 2014 (WEG) in Normandy, France between 23 August and 7 September.
The Canadian Para-Equestrian Dressage Team members are:
Grade Ia Robyn Andrews
Grade Ib Ashley Gowanlock
Grade II Lauren Barwick
Grade III Roberta Sheffield
Both Andrews and Sheffield will be making their major international competition debuts in France.
Andrews said: "I am thrilled and honoured to have been selected to the WEG team. It has been a dream of mine to represent Canada at WEG 2014 having been a spectator at the Games in Kentucky in 2010."
Sheffield, who lives in the UK and has dual Canadian and British citizenship, added: "I am so excited to be able to represent my country at my first major championship. I have been working hard for this fantastic opportunity for many years. Fingers crossed everything goes according to plan and we can do Canada proud."
Both Barwick and Gowanlock are veterans of the team.
Barwick was a gold and silver medal winner at the Beijing 2008 Paralympic Games, and competed in Athens in 2004 and at London 2012. Normandy will be her fourth FEI World Equestrian Games.
Gowanlock competed in the 2007, and 2010 World Championships, and in Beijing and London. She said: "It has been a long hard road for me to get to WEG. I would not be here today without the support of so many people helping me along the way, so to them I say thank you so much for having faith in my dreams. I am honoured to be representing my country once again on the world stage.
"I am delighted that we have such a solid team for this year's WEG. All four athletes proved themselves on the recent European tour, so we can expect strong performances in France," said Elizabeth Quigg, Chef d'équipe for the Canadian Para-Equestrian Dressage Team.
"Robyn, Bert, Lauren, and Ashley have had fantastic results over the past year and I am very proud of their accomplishments," said Amie O'Shaughnessy, Director of Para-Equestrian.
"It is very exciting for Canada to have these four talented athletes competing together as a team at the Alltech FEI World Equestrian Games against so many other top nations. We have had a committed group of coaches, grooms, owners, funding partners, and support members working alongside the athletes in preparation for the Games and are looking forward to a great Games experience."
The Alltech FEI World Equestrian Games 2014 Para-Equestrian Dressage competition will take place 25-29 August 2014. Full details are available at the event website.