European champions move on to Strathclyde
European champions move on to Strathclyde
03 Jun 2016
Imagen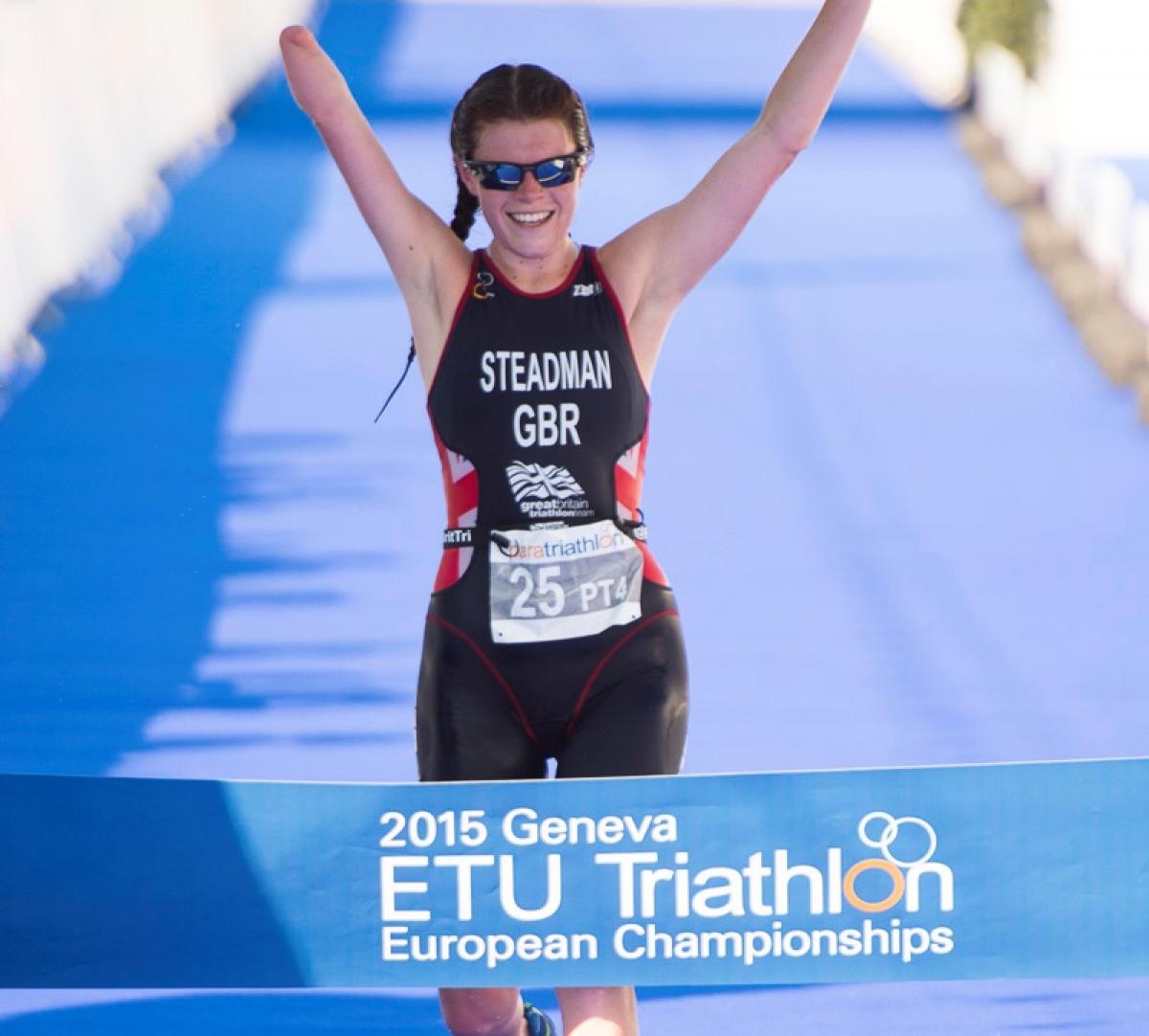 ⒸBritish Triathlon / David Pearce
By Megan Mindel | For the IPC
The World Para Triathlon Event will feature familiar faces from the Europeans held in Lisbon, Portugal.
The 2016 Strathclyde International Triathlon Union (ITU) World Para Triathlon Event (WPE) in Great Britain will host many athletes coming off the European Championships held in Lisbon, Portugal.
As the WPE series continues on Sunday (5 June), here are what to watch for in each class:
PT 1
The Netherlands' Jetze Plat moved up to No. 2 in the world this week after winning his third straight European Championship last week. He will be challenged by fellow countryman and Europeans runner-up Geert Schipper, as well as top British racer Phil Hogg. Hogg is looking for a podium spot after a disappointing fifth place finish at the European Championship last weekend.
The women's PT1 race will also feature a rematch from the European Championships between Great Britain's Lizzie Tench, who took the gold in Lisbon, and Ireland's silver medal finisher Fiona McCormack.
PT 2
Italy's Giovanni Sasso and Spain's Lionel Morales are both potential podium finishers.
Sasso's top finish from 2016 was third from the Yokohama World Para Triathlon Event, while Morales also took third at the Penrith World Para Triathlon Event, his highest finish this year. Both are sure to be hungry to gold.
The USA's Sarah Reinersten is on a roll in WPE competitions so far, winning her last two in Aguilas, Spain, and Penrith, Australia.
PT 3
Austria's world No.1 Oliver Dreier will be one to watch in the men's race. Dreier will be on the hunt for a top finish after finishing third at the European Championships. He will be challenged by Japan's 2016 Asian champion Hideki Uda and Ireland's Garrett Turbett, whose best finish this year was third at the Buffalo City WPE in South Africa.
PT 4
The men's race is expected to be a battle between 2016 Asian champion Keiichi Sato of Japan and American Continental champion Chris Hammer of the USA.
Great Britain's world No. 1 and reigning European Champion Lauren Steadman is the clear favourite for the women. She will compete with several other British racers including Kerry Large and Ruth Wilson. Large and Wilson finished second and third, respectively at the Aguilas WPE.
PT 5
Top contenders in the men's PT5 race are Slovenia's Alen Kobilica and Spain's Jose Luis Garcia Serrano. Kobilica won in Aguilas, while Serrano finished second at Penrith and Buffalo City.
Canadian Christine Robbins will race Ireland's Catherine Walsh to the finish. Highlights of Robbins' 2016 season include a third place finish at the CAMTRI American Championship. Walsh's 2016 season features a third place finish at Aguilas.
More information on the Strathclyde ITU World Para Triathlon Event can be found on the event website.