First speakers announced for VISTA 2015
Ciro Winckler and Raymond So will speak on athlete health and performance
12 Feb 2015
Imagen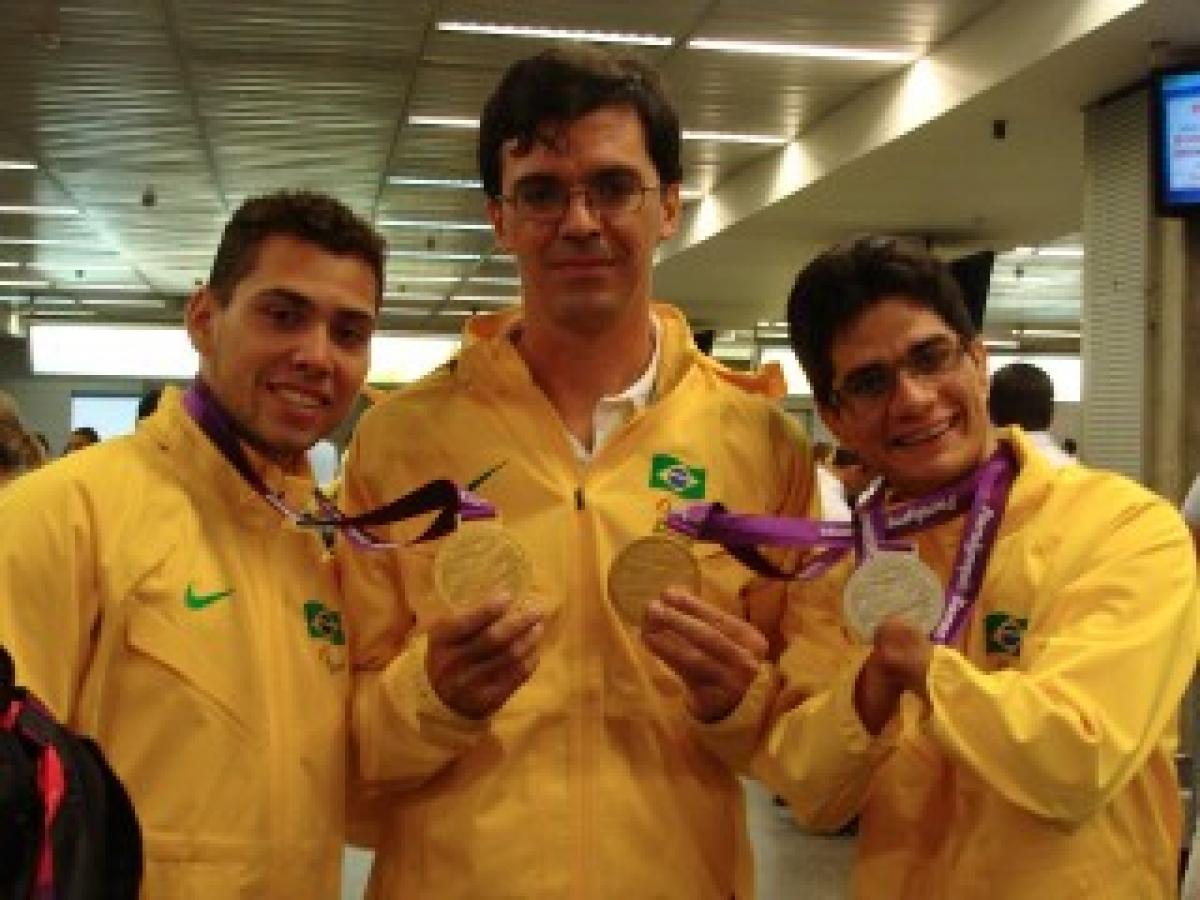 Ⓒfalafil.com.br
By IPC
Ciro Winckler of Sao Paulo Federal University and Raymond So of the Hong Kong Sports Institute have been announced as the first speakers of the VISTA 2015 conference that will take place in Girona, Spain, between 7 and 10 October.
This year's theme at VISTA is "securing the future of young para-athletes" and Winckler and So will cover the topic of athlete health and performance during their invited symposium.
Winckler, who is a member of the IPC Athletics Coach Council and the Brazilian Paralympic Committee's Athletics Coordinator, will present on the interdisciplinary approach in para-athletics and the crossroads between experience and science in evaluation and training monitoring.
IPC Sports Science Committee member So will talk about the application of bio-psycho-social paradigm on developing high performance Paralympic athletes.
"In the world of competitive sport, it has become increasingly clear in recent years that individual success at the elite level is a function of the complex interplay of multiple factors acting in systemic concert," said Winckler. "Apart from individual talent, and expert coaching, achieving and maintaining an edge over competitors requires a comprehensive support infrastructure to minimise risk and maximise results of the elite athletes and create a scenario to development the talent of youth athletes".
"This symposium will present the current state-of-the-art practice of scientific support services for elite disabled sports, which include sport medicine, sport biomechanics, sport psychology, sport nutrition and strength and conditioning."
Registration for VISTA 2015 is now open at www.vista2015.com and hundreds of experts and sports specialists from around the world are expected to attend.
Organisers are currently offering an early bird discount of 300 EUR, a 15 per cent discount on the listed price, to anyone who books before 15 June 2015.
VISTA is designed to promote and advance the mission, goals, objectives and reputation of the IPC and provides a platform for the academic world to meet with athletes and professional experts in the field of sport for athletes with an impairment.
It provides a forum for exchange on the latest information, research and expertise related to the Paralympic Movement and promotes cross-disciplinary interaction among sport scientists, athletes, coaches, administrators and the media.
It was first held in 1993 and has since developed a global reputation for acting as a platform for debate, discussion and dialogue on key issues relating to the growth of the Paralympic Movement.
In addition to opening registration, experts wishing to participate in a free communication at VISTA have until 15 February 2015 to submit their abstracts for consideration by the VISTA 2015 Scientific Committee. Only those who register can submit abstracts.