Gamze Gurdal leads Turkish tide
Turkish fighter causes major upset at Oceania Open Championships
03 Jul 2019
Imagen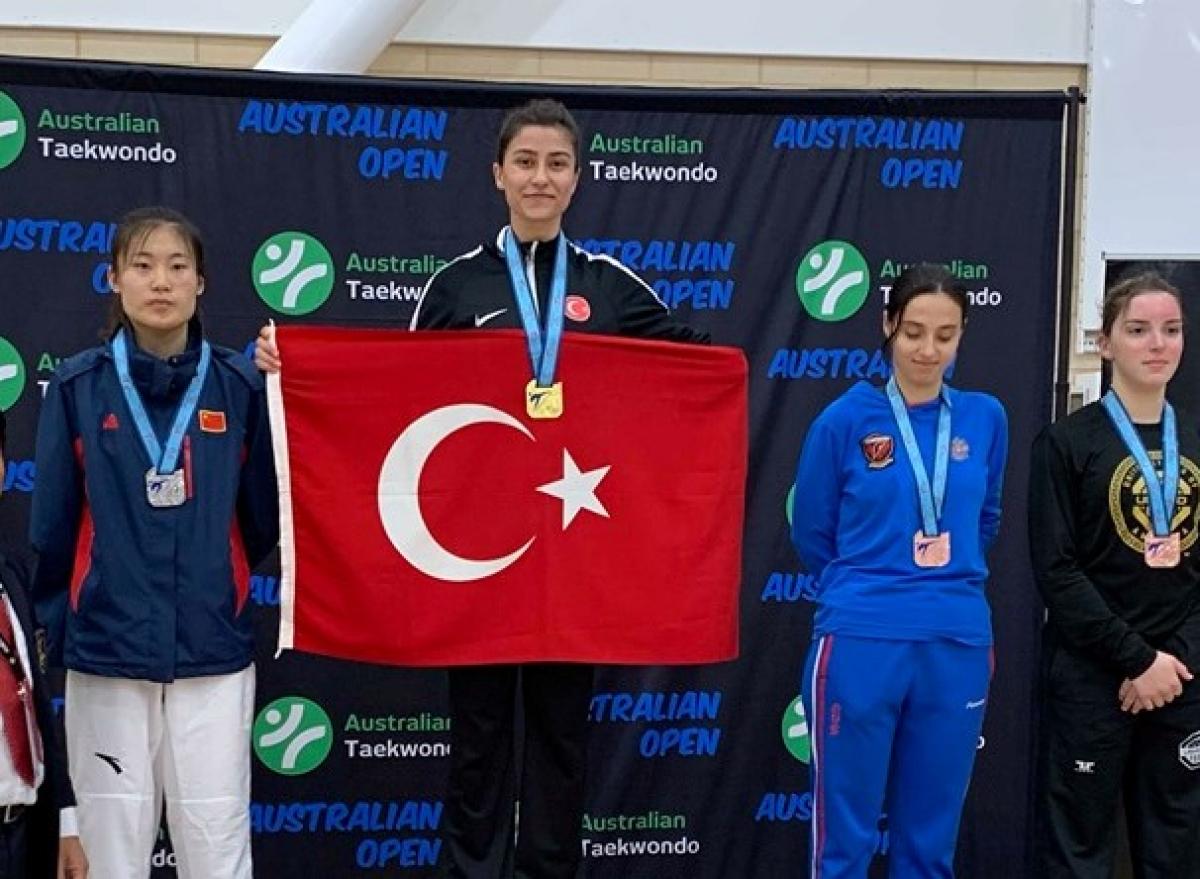 By Lee Reaney | For the IPC
Gamze Gurdal emerged as the latest threat in in her division after causing a major upset at the Para Taekwondo Ocean Open Championships in Gold Coast, Australia, last week.
The women's up to 58 kg K44 division has been owned by Denmark's Lisa Gjessing and China's Yujie Li, the division's two remaining undefeated fighters — until now.
After a disappointing ninth place result at her home World Championships in February, Gurdal beat Li in the Oceania final. It was Gurdal's second straight tournament title, after picking up gold at the African Open Championships in February.
"I'd been hasty in the matches with Yujie before. I tried to stay calm in the Australian final, which allowed me to be successful," said Gurdal. "Defeating the current world champion proved my strength. I left with 20 points, which improved my chances to participate in the 2020 Tokyo Paralympic Games."
Gurdal was just one of a string of Turkish successes in Australia.
Turkish triumphs
Turkey's dynamic duo of Mahmut Bozteke and Ali Can Ozcan, ranked No. 3 and 4 respectively, was an anticipating head-to-head match-up the men's up to 61 kg K44. But the fight did not take place after Bozteke withdrew due to injury before the final.
The win puts more distance between Ozcan and Italy's No. 5-ranked Antonino Bossolo. While the top four fighters in each division qualify for the Tokyo 2020 Paralympics, only one fighter per country per division can enter, barring a wildcard exemption.
Bozteke was fortunate to make the final. He was trailing Brazil's teenage star Nathan Torquato 33-17 in the semi-final before the youngster was disqualified for a low kick.
It was more straightforward for teammate Fatih Celik, who picked up his first international title in dominant fashion, winning gold by a combined score of 81-21. The win should move him into the top-four in the world rankings.
Favourites excel
The men's over 75 kg K44 semi-final saw a heavyweight tilt between USA's No. 2-ranked Evan Medell and British world champion Matt Bush. Medell got past the world champion by a golden point to set up another final against Croatia's No. 1 Ivan Mikulic.
In their second straight final against each other, Mikulic flipped the table on Medell after falling to him at the Pan American Open last week.
France's incredible Bopha Kong kept on rolling. He picked up his 12th straight tournament gold in Australia.
Brazil's Debora Menezes is also having a standout 2019. The world champion picked up her third title of 2019 by beating France's Laura Schiel in the women's over 58 kg K44.
She nearly missed her chance though, after a spirited effort by hometown favourite Janine Watson in the semi-final fell short. In what would have been her first international final, Watson surrendered a 6-6 draw.
Russia's Anna Poddubskaia won her second title of the year by beating the USA's Sophie Gimeno in the women's under 58 kg K44.
Chuncheon Open preview
Next up is the Chuncheon Open in South Korea on 4 July, as the race for Tokyo 2020 qualification points narrows; six current or former world champions will be competing.
Keep eyes on the women's over 58 kg, which could feature a much-anticipated match between world champion Menezes and Great Britain's No. 1-ranked Amy Truesdale. Menezes has not faced the top-ranked Brit yet this year.
Truesdale's teammate Matt Bush will look to get back on track after losing his tight fight in Gold Coast. He will have to top Russia's pair of Zainutdin Ataev and Alskhab Ramazanov, ranked No. 2 and 4, respectively.
Also looking to put things right is China's Li, the world champion who experienced her first taste of defeat in Australia.