Germany and Switzerland dominate Pitztal Europa Cup
Schaffelhuber and Rothfuss among winners ahead of next week's opening World Cup
08 Dec 2017
Imagen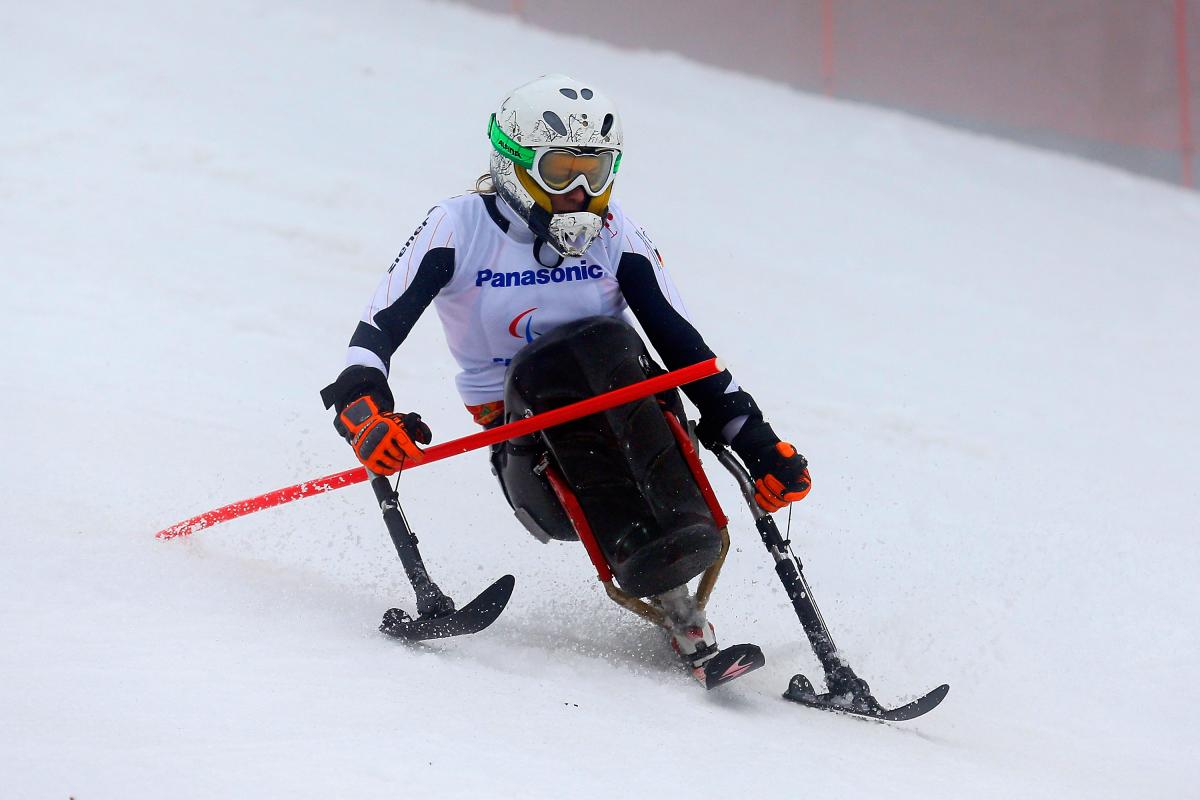 With the World Para Alpine Skiing World Cup opener just around the corner, Germany saw strong performances from its female alpine skiers at the Europa Cup, which finished on Friday (8 December) in Pitztal, Austria.
Multi-Paralympic and world champion Anna Schaffelhuber starred on her season debut, as she begins her quest to defend all five titles at the PyeongChang 2018 Paralympic Winter Games.
Having captured five medals including three golds at this year's World Championships, the 24-year-old carried last season's good form into the women's super-G sitting. Schaffelhuber won both races on Thursday (7 December) by at least three seconds, clocking 1:09.48 and 1:12.32. Her compatriot Anna-Lena Forster (1:12.42, 1:16.37) and Switzerland's Stephani Victor (1:13.86, 1:16.84) finished second and third, respectively, in both races.
The two-day Europa Cup featured super-G and super combined events, and it was Forster (2:20.74) who got the better of Schaffelhuber (2:24.93) in the super combined. Ruth Hagspiel (2:28.96) completed the all-German podium.
Germany saw further success in the women's standing from Andrea Rothfuss, who won all her races in Pitztal. Following a season that saw her win two medals from the Worlds in Tarvisio, Italy, Rothfuss (1:12.98) won the first super-G race ahead of Varvara Voronchikhina (1:14.30) and Mariia Papulova (1:16.23), who both competed as neutral Para athletes. Rothfus claimed the second super-G with a time of 1:14.01, followed by Italy's Melania Corradini (1:15.99) and Voronchikhina (1:16.50).
The 28-year-old German continued her golden run in the super combined, edging Corradini 2:24.75 to 2:27.13. Voronchikhina (2:27.77) rounded off the podium.
The women's visually impaired featured close races in the super-G, as the top three finished within a second of each other. Belgium's Eleonor Sana and her guide Chloe Sana captured the first race (1:14.19). Australia's Melissa Perrine and guide Christian Geiger (1:14.23) were just short of the gold, and were followed by Great Britain's Millie Knight and guide Brett Wild (1:14.76).
Perrine (1:14.14) did find success in the second race. Germany's Noemi Ewa Ristau and guide Lucieu Gerkau (1:14.25) were second; with Knight (1:15.33) finishing third.
Great Britain did reach the top of the podium in the women's super combined visually impaired; teenager Menna Fitzpatrick and her guide Jennifer Kehoe just beat out Ristau and Gerkau 2:18.14 to 2:18.42 for the gold. Sana took the bronze in 2:26.47.
Swiss men looking strong
Switzerland swept the men's super-G standing. Theo Gmur (1:06.42, 1:06.96); Thomas Pfyl (1:07.68, 1:07.62); and Robin Cuche (1:08.49, 1:08.73) went one-two-three respectively in both races.
Pfyl did come out on top in the super combined, clocking 2:08.46 to beat Gmur by 1.43 seconds. Neutral Para athlete Aleksei Bugaev (2:10.91) came in third.
There was more Swiss success in the men's sitting, as Christoph Kunz (1:06.31) and Murat Pelit (1:08.29) went one-two in the first super-G race. Jesper Pedersen (1:08.31) was third, but the Norwegian spoiled another Swiss joy in the next super-G race, winning it in 1:06.81. Kunz (1:07.10) and New Zealand's Corey Peters (1:09.30) rounded off the podium.
In the men's super combined sitting, Kunz (2:06.07) added to Switzerland's haul with the victory. Pedersen (2:06.97) came in second and Germany's Georg Kreiter (2:11.16) in third.
The men's visually impaired category saw three different winners for each event.
Spain's Yon Santacana Maiztegui and guide Galindo Gares (1:07.78) took the first super-G race, followed by neutral Para athletes Ivan Frantsev and guide Denis Perevzchikov (1:08.43), and Valerii Redkozubov and guide Evgeny Geroev (1:08.70).
Frantsev (1:08.77) and Maiztegui (1:09.43) swapped places in the second super-G, with Redkozubov (1:09.74) once again completing the top-three.
Redkozubov (2:08.25) did however reach the top in the super combined. Frantsev (2:10.88) was runner-up, and Austria's Gernot Morgenfurt (2:16.14) was third.
Complete results from the World Para Alpine Skiing Europa Cup in Pitztal, which saw 115 athletes from 28 countries compete, are available on World Para Alpine Skiing's website.
Next up is the World Cup opener in St. Moritz, Switzerland, from 13-16 December which will be streamed live on a dedicated World Cup website.
*Editor's note: The International Paralympic Committee suspended the Russian Paralympic Committee on 7 August 2016 for its inability to fulfil its IPC membership responsibilities and obligations, in particular its obligation to comply with the IPC Anti-Doping Code and the World Anti-Doping Code (to which it is also a signatory). As a result of the suspension, Russian athletes cannot enter IPC sanctioned events or competitions, including the Paralympic Games.
On 6 September 2017, the IPC put in place a limited interim measure for athletes to compete as neutrals in qualification events across four World Para sports for the PyeongChang 2018 Paralympic Winter Games. These sports are alpine skiing, biathlon, cross-country and snowboard.