Germany seek home success
World Wheelchair Basketball Championships tip off in exactly one year in Hamburg.
16 Aug 2017
Imagen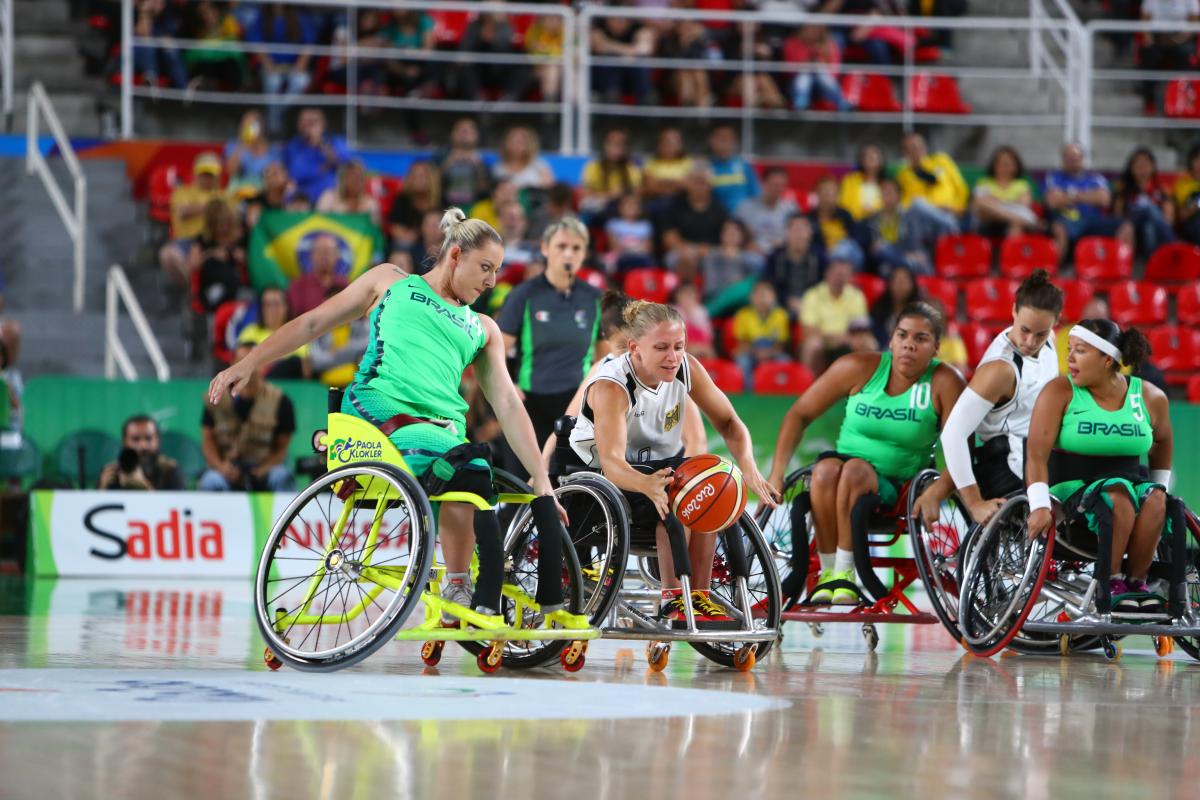 ⒸGetty Images
By Laurie Lawira | For the IPC
"This year is a step towards the World Championships. It's not that we need to be the best team this year. We need to be it next year."
If you believe the saying that 'a week is a long time in sport,' then the next 52 weeks will feel like an eternity to a new-looking German women's wheelchair basketball team, who are itching for success when they host the World Championships in Hamburg next year.
"My goal is to have a really good preparation and to improve from last year," 26-year-old Laura Furst said. "I'm really excited for it."
Furst, who debuted with the national side at the latest edition of the World Championships in 2014, has emerged as one of the most experienced players in a line-up that has undergone a number of significant changes since the Rio 2016 Paralympic Games.
Some of the big names such as Marina Mohnen, Annika Zeyen, Simone Kues and Gesche Schunemann did not compete at the team's most recent major tournament, the European Championships in June 2017, with newly appointed head coach Martin Otto and assistant Janet McLachlan taking control of a much younger team.
The pair replaced long-time mentor Holger Glinicki, who retired with an impressive five titles and five silvers across continental, world and Paralympic competitions over 11 years.
Otto comes to the job after two Paralympic campaigns as a player (2000 and 2004) and five years in charge of Bundesliga team RBC Cologne 99ers, while McLachlan has been a towering figure for the Canadian national team and has won a World Championship title as a player.
"Everyone has to bring their performance. He [Otto] knows what we did the last [few] years, but first of all you had to convince him and that was good because nobody felt comfortable in their place and everyone had to push really hard," said Furst.
Classified a 2.0 player, Munich-born Furst scored 39 points in seven games at the European Championships, where Germany finished second to fierce rivals the Netherlands. That result looked unlikely in the lead-up considering they had less than six months to prepare with their new coaches, but self-belief began to grow as the tournament went on.
"I was sad at the beginning that we didn't win the final, but I think it's a good place for us to start, we are still in the beginning of our development with this team and I'm really looking forward to the next time we are going to train together," said Furst.
"I think it's good that Martin has new plans, and he's very focused on the team spirit and that we play together...He's pushing us really hard, he's a very competitive coach and he hates losing like most coaches...He wants to push us to the edge where he thinks we can be and he sees a lot of potential in every one of us so he wants to push us to that potential."
Co-captains named
Furst has impressed her new coaches enough to be nominated one of three co-captains in the team. She will share the leadership responsibilities with Mareike Adermann and Maya Lindholm.
"I don't want to say I am the most experienced but I still think I can step it up and feel comfortable in the role I am in. I don't feel like I'm overwhelmed with too much responsibility because I don't think it's just one person who has to step it up that much, since the entire team steps up for the others," she said.
"I think that's the perfect combination. We all have different personalities that we can put ourselves into different situations …The other years I was a bench player. Our new coach is also rotating a lot more so, even if you're on the bench, you always know you can get into the game any second.
"This year is a step towards the World Championships. It's not that we need to be the best team this year. We need to be it next year."
For Furst, the excitement of playing in front of a German crowd will be her motivation to train harder, knowing there will be business to complete in Hamburg.
"Even if your preparation goes well, it doesn't mean that everything is going to go well, so you really need to get up and put everything into those games and the competition."