Great Britain's football 7 side confident ahead of international
Midfielder Matt Crossen is excited about the tournament which will see his team face fellow Rio 2016 qualifiers.
28 Feb 2016
Imagen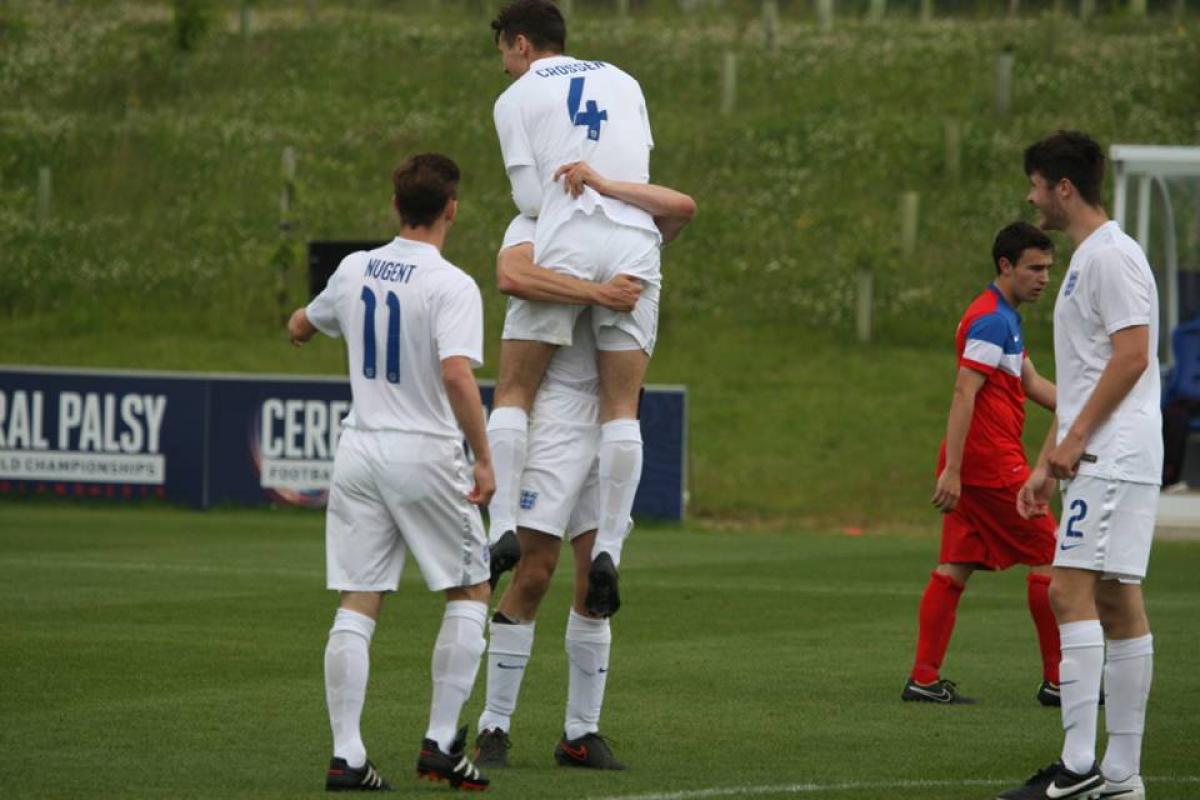 Ⓒ2015 CP Football World Championships
By Kai Gill | For the IPC
Great Britain's Matt Crossen has spoken of his team's confidence ahead of the Cerebral Palsy (CP) Football International Tournament which gets underway in Burton-Upon-Trent, Great Britain, on Monday (29 February).
The British side will face some of the best teams in the world, including world champions Russia, ahead of the Rio 2016 Paralympic Games.
"As a player, I see us better than them, player-wise, so we have to put everything we have practiced over the last six months into this tournament," Crossen said.
Crossen debuted in the 2014-15 season, bringing a new midfield presence to the squad. At the 2015 World Championships he played in the side that lost to Russia in the quarter finals.
Crossen felt that despite the loss, his team put up a strong fight and proved they can contend at Rio 2016. In Burton-Upon-Trent they will also face the Netherlands, who finished fourth, one place ahead in the table at the Worlds.
Great Britain, Russia and the Netherlands are among the eight teams that have a qualification slot at Rio 2016.
"As Great Britain, we have to go and prove to people that we do play at a very good standard," Crossen said. "It's not just the Netherlands and Russia that are going to play but other countries will as well. We need to encounter ourselves in these tournaments, as it will echo in all the CP football world that it wasn't just a fluke in what we did in the World Championship, we can progress and win something.
"We feel that we are a lot higher then fifth in the world and we have to prove that in this tournament."
Crossen still remembers what head coach Jeff Davis said to his team in the changing room at half time, that the Worlds were the perfect opportunity for the team to raise the bar for Rio 2016.
"We keep saying we will go there to takeover and I believe that," Crossen said. "When we played Russia in the World [Championships] we were losing by a goal or two at half time, and Jeff said to us one day might not be tomorrow, next week or next month but our time will come.
"I believe the all roads lead to Rio and with the squad we have got we have the best seven in the world. We need to maintain our attitude and behaviour we have in training.
"Our backroom staff have prepared us very well. It's more or less remembering everything we have practised. I wouldn't have said this if I didn't believe this but we want to win everything."
The IPC's Global ATR is Jet Set Sports, and Rio 2016 tickets and packages can be purchased on the CoSport website.
Residents of Brazil can buy 2016 Paralympics tickets directly from the Rio 2016 website.