Inclusive education boost from World Academy of Sport
New teacher training centre will partner with IPC Academy
06 Apr 2018
Imagen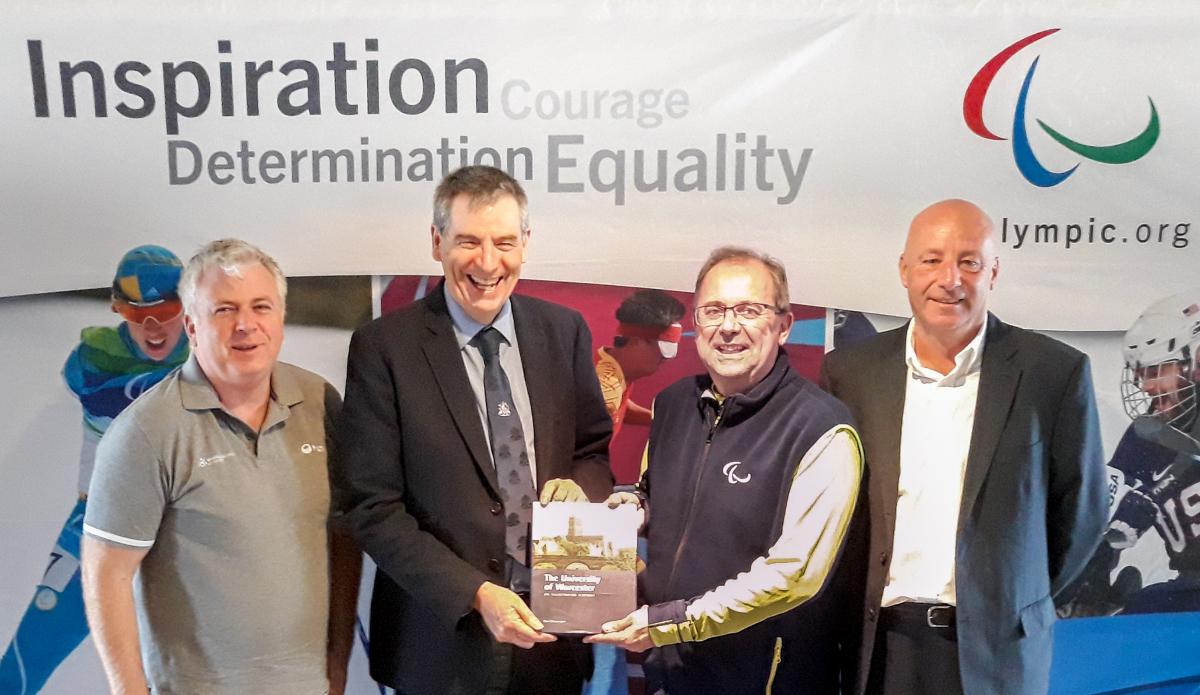 ⒸWorld Academy of Sport
By World Academy of Sport
The World Academy of Sport (WAoS) has launched a new global Physical Education/Sport Teacher Training Centre in partnership with the UK's University of Worcester, to deliver inclusive education around the world.
WAoS is already a global leader in providing certified training solutions to the sports industry. For example, its Athlete Friendly Education Centres support student-athletes in combining both their sporting and academic careers.
"This new Physical Education/Sport Teacher Training Centre is a logical step forward," said Chris Solly, Managing Director of WAoS. "The need to engage with youth is ever present in today's sporting landscape and this new partnership will help us to provide such opportunities. Supporting teachers and providing unique global opportunities for professional development, in this instance, specific to sport and physical education, is central to our commitment to the global sporting and major events industry."
The University of Worcester, one of the largest and best UK universities for teacher education, has long championed inclusive education. In recent years, Worcester's work has won a global reputation with active partnerships in China, Japan, Turkey, the United States and Europe. Meanwhile, Worcester students, staff and graduates have participated as Paralympians at the Games in Beijing, London and Rio de Janeiro.
In 2015, Worcester became the first university to host the European Wheelchair Basketball Championships. The finals were played at the University of Worcester Arena, the UK's first indoor arena purpose-designed to include the wheelchair athlete.
Professor David Green, Vice Chancellor and Chief Executive of the University of Worcester, who was the only leader of any university worldwide to speak at the 2016 International Paralympic Committee (IPC) Academy Inclusion Summit during the Rio 2016 Paralympics, said: "Staff and students at the University of Worcester are passionately committed to ensuring everyone, regardless of ability, impairment, gender, race or age, has access to opportunities. This commitment, over many years, has made the university into a world leader in inclusion from teaching through culture to the creation of new facilities. We are delighted have this wonderful opportunity to share our passion, professionalism and expertise with educators around the world. Our aim is inclusion for all."
IPC Academy partnership
One of the first programmes to be developed will be with the IPC Academy, the global educational division of the IPC.
"Assisting in the creation of inclusive school environments is critical for the IPC, not only through infrastructure, but also by providing professional development opportunities that explore ways for a school environment to be more inclusive when it comes to sport," said IPC Chief Executive, Xavier Gonzalez.
"We are therefore delighted that one of the first programmes of this new centre will further assist us with helping school teachers around the world provide even more opportunities for students with an impairment to take up sport and recreation."
Professor Green and Mick Donovan, Head of Sport and Inclusive Education at Worcester, met with IPC Chief Executive, Xavier Gonzalez, and WAoS Managing Director, Chris Solly, on Thursday, March 15, during the PyeongChang 2018 Paralympic Winter Games, as part of the development process of the Centre.